CREtech Releases 2019 Mid Year Report on State of The Commercial Real Estate Tech Sector
Free CREtech Report Provides Data, Insights and Comprehensive Overview of PropTech Sector
New York, NY (August 12, 2019) — CREtech (cretech.com), the largest event, data and content platform covering the commercial real estate tech industry, announced today that the 2019 CREtech Mid Year Report is now available for free download. The Annual Report is considered the leading provider of research, insights and data for the commercial real estate tech sector.
Along with a detailed overview of the PropTech industry, the Report analyzes the pace of venture capital investing in the first half of 2019, which has skyrocketed to record setting highs and surpassed 2018 totals. According to CREtech Chief Information Officer, Ashkán Zandieh, "Despite a flattening trendline across the greater startup ecosystem, venture capital investments in PropTech continues to be an area of opportunity for investors."
The Report includes:
Coverage on the record setting $14 billion VC investment into the commercial real estate tech sector in 2019 to date
What to expect in terms of VC investment for the remainder of 2019
The top 5 funding trends of 2019
Graphical representations of dollar and deal volume of VC investments in 2018 versus 2019
A directory of the most innovative technology providers and startups for the commercial real estate industry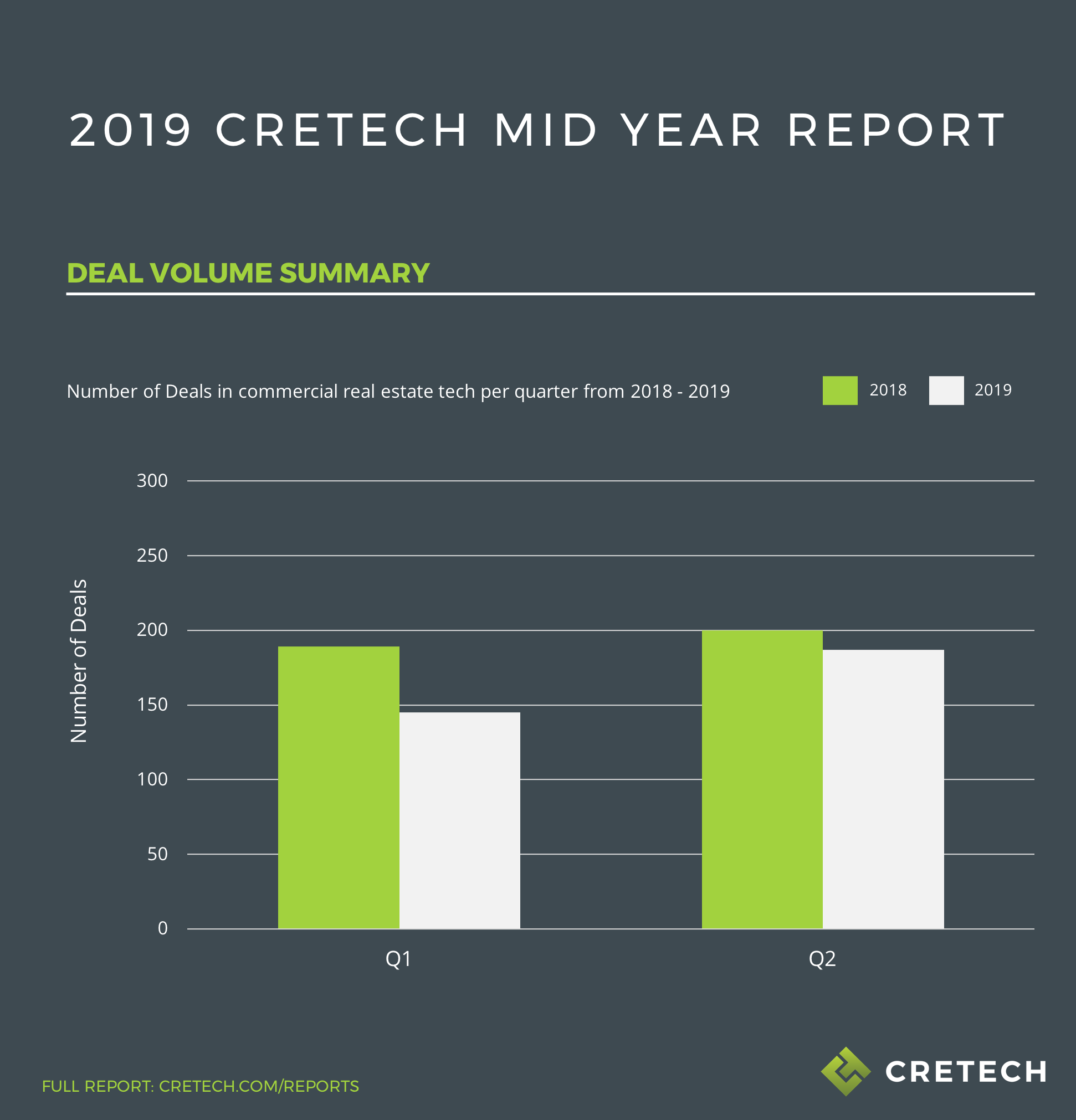 Zandieh also notes on what to expect for the remainder of 2019, "The big, bullish take away, of course, is on dollar volume. The continued trend towards larger deal sizes and an overall decline in aggregate deal volume will greatly impact new to market companies and companies looking to raise considerable capital."
Michael Beckerman, CEO of CREtech commented, "The commercial real estate tech sector continues to set records as evidenced by this 2019 Mid Year Report by our research team. On so many levels, I see this past period as a critical one in the history of our young industry. With new records set, the first half of this year shows that we are entering a period where we are at a tipping point. And the funding is broad and deep, impacting virtually every niche within the sector. A great sign for our industry."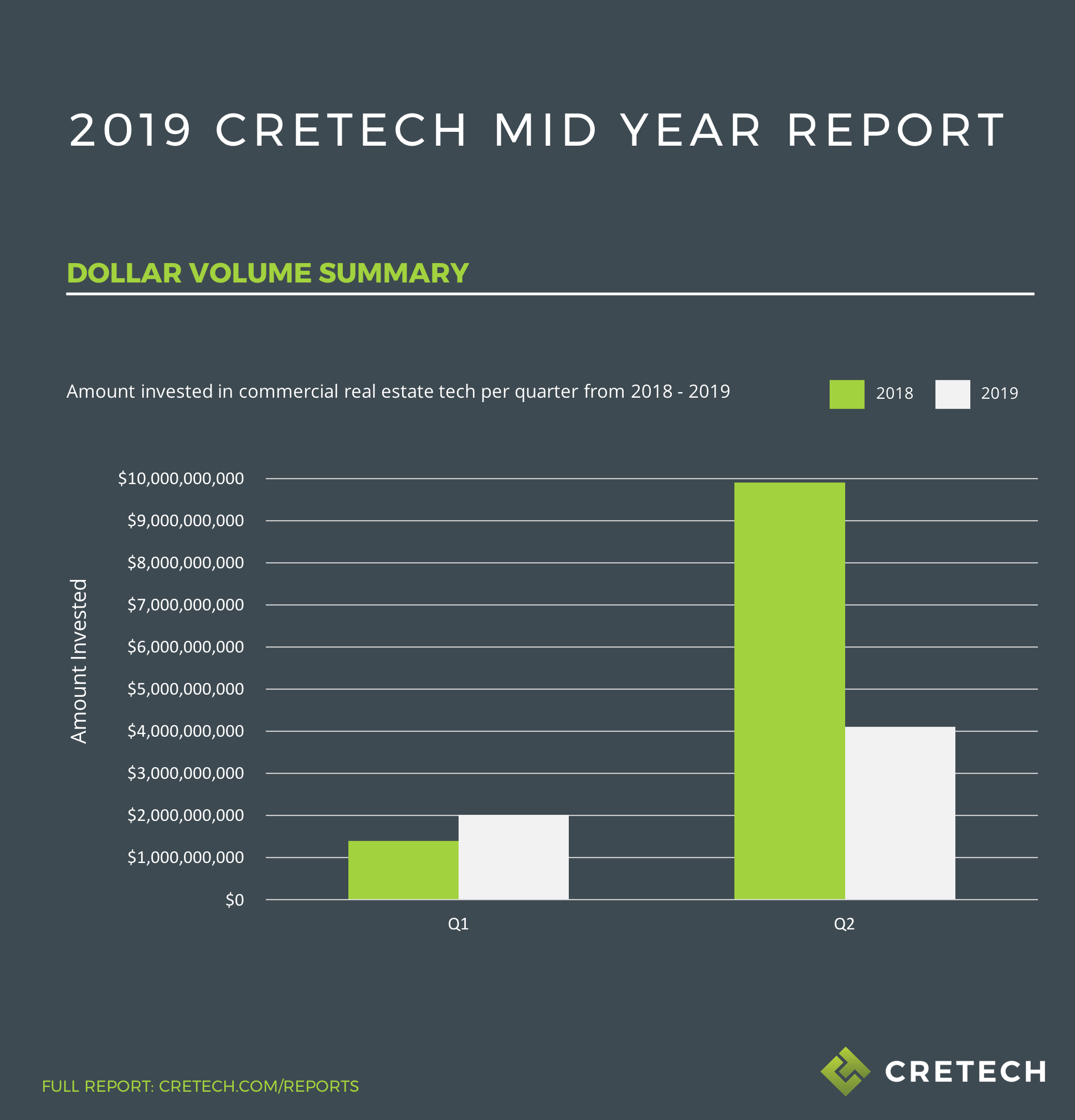 To download the entire CREtech Mid Year Report, click here.
About CREtech
CREtech is the leading media and events company servicing the greater real estate and technology community. Our mission at CREtech is to connect the real estate and tech sector by hosting engaging conferences, publishing research, and content.
CREtech is owned and operated by The News Funnel, the leading content, connectivity and event platform devoted to the commercial real estate industry.
Keywords
CREtech
commercial real estate tech
tech
proptech
Get Featured
Get your content, news and products featured on CREtech.
Discover the commercial real estate industry's hottest startups, VC's and thought leaders.