EVENT INFO + OVERVIEW
ABOUT
Join us for CREtech's biggest east coast two-day conference on October 16-17, 2019. Get an all-access conference pass with our summer savings sale happening now. CREtech assembles the most sought-after speakers, the leading startups, investors from around the world, motivated developers/owners and brokers to discuss all things real estate tech innovation. Our sold-out events are a must-attend for real estate professionals to network, discover and transform your business.
REGISTER
The commercial real estate technology revolution is here. Get ahead of the important trends and register today.
ROOM BLOCK
Attendees are invited to stay at the official HQ hotel, the Marriott Brooklyn Bridge. To book your stay, visit our exclusive reservation site or call 877-303-0104. Space is limited. Reserve your stay before September 16th.
Venue
Agenda
Conference Kickoff and Welcome
Welcome to Brooklyn and Dock72
An overview of this groundbreaking development and highlights of Rudin Ventures.
WeWork: A Profile In Innovation
No other start-up has transformed commercial real estate like WeWork. From the tenant experience to brokerage and development, hear how WeWork plans to keep pushing innovation.
Sponsored by The Landis Group
Thanks to our networking sponsor
The Landis Group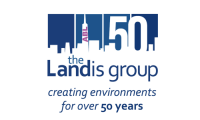 Subscribe to our newsletter for speaker announcements
Convincing the skeptics – the great proptech debate
As proptech investments peak and adoption ramps, has the industry finally reached a tipping point? In this keynote discussion, JLL Spark Co-CEOs, Yishai Lerner and Mihir Shah will debate the current state of proptech in CRE. The discussion, moderated by WSJ reporter Peter Grant, will explore how the industry is moving forward, where it's falling short, and whether the hype is warranted.

Moderator: Peter Grant
I'll Tell you What I Want, What I Really, Really Want: Ideas for Multifamily VC Investment
With billions being invested in new technology focused on real estate, especially in multifamily, it is surprising no one has asked the customer to describe the pain points which need to be solved. Hear from an expert using a rapid-fire, humorous approach to the business problems that they wish venture capital investment would target.
An In-depth Look at the Tech Behind the Largest New Urban Development in the World
You do not want to miss this extraordinary discussion led by Steve Weikal of The MIT Center for Real Estate and the lead tech executives behind Hudson Yards in New York, Kenneth Finnegan and Scott Evans.

Moderator: Steve Weikal
Sponsored by The Landis Group
Thanks to our networking sponsor
The Landis Group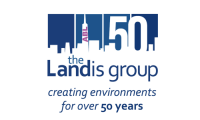 Bringing Families to the Forefront of Urban Housing with Kin
Hear how an iconic global real estate company and leading start-up came together to prioritize community, design, and technology to revolutionize city living for families.
While everyone knows Prologis as the worlds largest logistics company with $92 billion in assets under management, many don't know that the company is one of the most forward-thinking and active investors/adopters in tech as well. In this in-depth interview with the company's leading tech executive, you will get a first hand view of how Prologis is on the front lines of the CREtech revolution.

Moderator: Geoffrey Kasselman, SIOR, LEED AP
Sponsored by Top Tenant Powered by Buxton
Building Value with CRE's New Power Tools
EQ Office's President and CEO Lisa Picard will deliver a keynote presentation, "Building Value with CRE's New Power Tools." The presentation will address CRE's opportunities and challenges in implementing technologies and applying innovations to a legacy industry. She will highlight key trends influencing real estate value in the office sector providing new ways of thinking.

Following Lisa's Keynote, she will be interviewed on stage by Riggs Kubiak, Founder and CEO of Honest Buildings.
Subscribe to our newsletter for speaker announcements
Sponsored by The Landis Group
Thanks to our networking sponsor
The Landis Group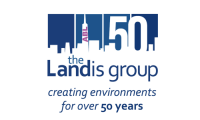 The Evolution of Fifth Wall: Venture Funds & Powering Corporate Venture Investment Programs
In this unprecedented presentation you will hear from the Co-Founders of the largest devoted real estate VC, with over $1 billion of assets under management, how they see the future of the CRETech sector taking shape, where the next unicorn is likely to come from and the ultimate impact that tech will have on the entire BuiltWorld.
Big Data and Advanced Analytics in Real Estate: Beyond The Buzz
Subscribe to our newsletter for speaker announcements
New Perspectives on Venture Capital
Hear from a group of leading global investors as they grace the stage of CREtech for the first time and reveal their unique investment strategies.

Moderator: Minta Kay