CREtech Insights
CREtech Research & Insights is an objective and indispensable research and intelligence partner to real estate companies, venture capitalists, technology companies, and other leading organizations. Our goal is to equip you and your team with the insights you need to achieve your mission-critical priorities and fuel the future of your business. In today's constantly evolving real estate tech landscape, it's about having the right information. That's where we excel. We cut through the complexity and deliver the knowledge you need to make the right decisions quickly, and with confidence.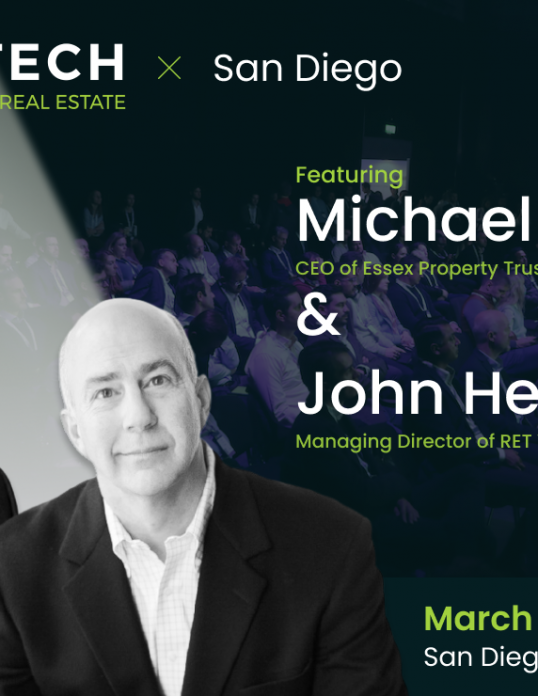 Featured
Michael Schall, CEO of Essex Property Trust and John Helm, Managing Director of RET Ventures Announced as First Speakers for CREtech San Diego Conference
March 22 and 23rd In-Person Conference Will Be CREtech's Sole West Coast Conference In 2022 New York, NY (December 7, 2021) — CREtech, the largest interna…
Read more
There are no results. Try to change filter options.