MIT Center for Real Estate Convenes Global Gathering of Industry Leaders
MIT Center for Real Estate
3/27/18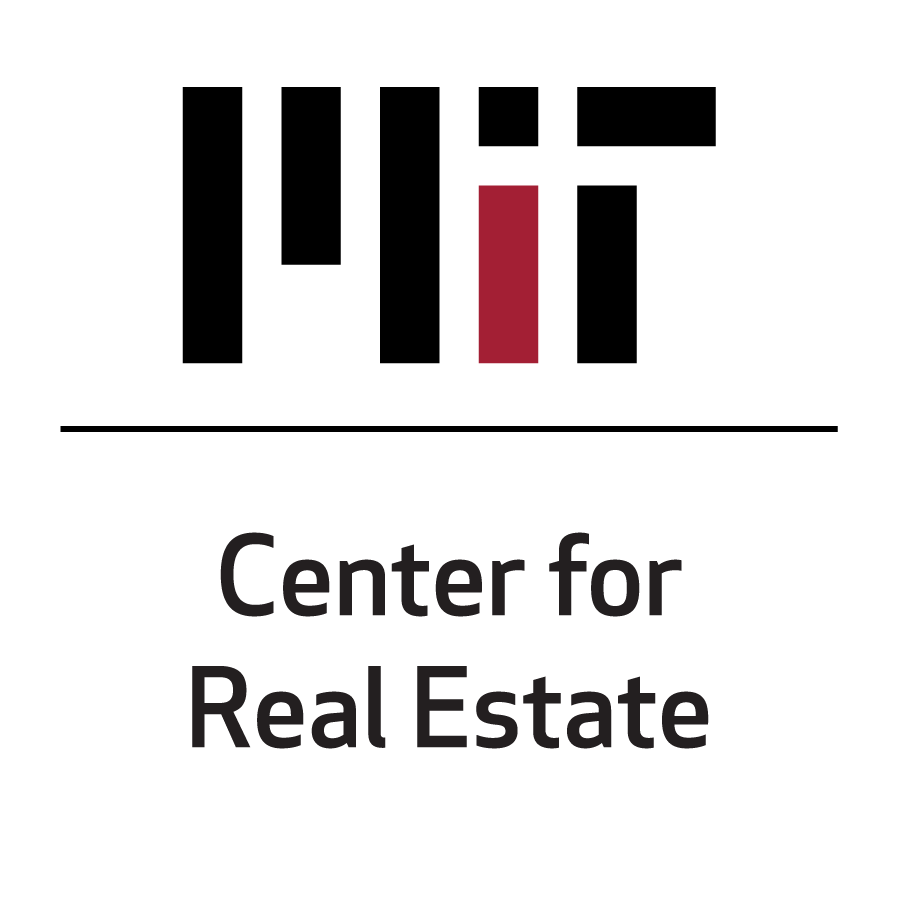 Panelists at May 21-22 World Real Estate Forum to Focus on Technology, Innovation, Growth Markets, Cross-Border Capital, Development Opportunities
CAMBRIDGE, Mass. (March 27, 2018) – The MIT Center for Real Estate announced today that it will host the World Real Estate Forum on May 21-22, 2018, an unparalleled gathering of more than 400 industry thought leaders, distinguished faculty, innovative researchers and alumni who will engage in a wide-ranging conversation about the global real estate industry.
The World Real Estate Forum features four expert panels of thought leaders from over 25 countries, along with "The Edge Sessions," a series of conference tracks in which participants engage directly with MIT faculty and researchers to learn about MIT's latest technology and innovation impacting real estate.
"The MIT Center for Real Estate has a storied, 35-year history of pioneering research, providing a rigorous, multidisciplinary master's degree program, and spurring innovation in international real estate," said Albert Saiz, Director of the MIT Center for Real Estate and the Daniel Rose Associate Professor of Urban Economics and Real Estate.  "One way we achieve our mission is by uniting industry thought leaders with MIT's distinguished faculty, researchers and alumni each spring at the MIT Forum."
For this year's World Real Estate Forum, panelists come to Cambridge from all corners of the globe –Australia, Canada, Czech Republic, India, France, Greece, Mexico, Poland, Turkey, United Kingdom – to discuss a wide range of topics that are shaping and reshaping the global real estate industry:
Debt, Equity and Innovation: How Global Capital Influences Future Development    

Growth Markets, Development Opportunities: Mexico

Growth Markets, Development Opportunities: Eastern Europe

Growth Markets, Development Opportunities: India
The series of Edge Sessions will explore cutting edge research topics such as Art & Design: the new "must-have" element for real estate development (Dean Hashim Sarkis); Smart Buildings, Smart Data (Prof. Albert Saiz); On the Cusp of Change: research from the Real Estate Innovation Lab (Dr. Andrea Chegut); UI / UX: Customer driven tech for real estate (Steve Weikal); Blockchain: where we've been, where we're going (Avi Spielman); Big, small and smart data: Moving toward a dynamic pricing model (Prof. David Geltner); MIT DesignX: Built-Environment Tech Start-up Showcase (Gilad Rosenzweig); and Innovation – The Power of Place, special sessions with the China Future City Lab.
The World Real Estate Forum takes place on Monday, May 21 and Tuesday, May 22, 2018, at the MIT Media Lab in Cambridge.  Registration and additional information is available online at https://www.mitworldreforum.com/register.html.
The Forum is sponsored by Jones Lang LaSalle, global law firm Baker & McKenzie, Credit Suisse, Crowd Comfort and the MIT China Future City Lab.
Join the conversation on Twitter – #MITworldREforum.
About the MIT Center for Real Estate
The MIT Center for Real Estate, founded in 1983, is home to the first-ever one-year Masters of Science in Real Estate Development (MSRED) degree, as well as an integrated suite of professional development courses.  The groundbreaking MSRED degree presents a program that is rigorous, concentrated, multidisciplinary, and geared toward direct application.
The MIT Center for Real Estate's pioneering research investigates the real estate transaction from initial concept to market reality, providing breakthrough knowledge to help organizations capitalize on today's dynamic markets and technologies.
###
Get Featured
Get your content, news and products featured on CREtech.
Discover the commercial real estate industry's hottest startups, VC's and thought leaders.