Check Out Our Podcast Episodes
The CREtech Climate Cast is a podcast series devoted to educating, inspiring, and leading the built environment to address the world's biggest crisis – climate change. Tune in to in-depth conversations with the leading real estate and tech innovators from across the globe with CREtech Climate CEO, Michael Beckerman. The series will host conversations on how the real estate and tech sectors are driving transformational change to decarbonize the Built World.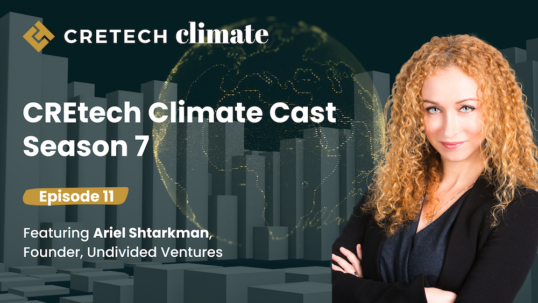 Featured
Ariel Shtarkman – Sustainable Solution Investment Unwrapped
Ariel Shtarkman, Managing Partner of Undivided Ventures shares the driving factors behind Undivided Ventures' investment decisions shedding light on why th…
Watch Now
There are no results. Try to change filter options.