3 Real Estate Tech Mergers That Could Change the CRE Industry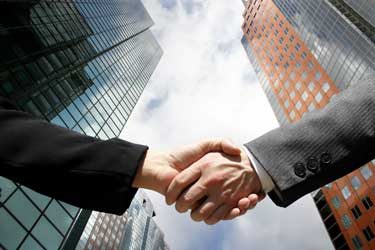 Recently, we have seen an onslaught of mergers and acquisitions with the commercial real estate industry. So much so, that it often seems like a game of musical chairs. Below, we highlight three of the biggest tech mergers and how they could change the face of the commercial real estate industry.
ZILLOW/TRULIA/DOTLOOP
It all began with the Zillow/Trulia merger and was quickly followed by the acquisition of Dotloop by Zillow Group. With more and more real estate transactions moving online, it certainly seems to be the perfect time for such a merger to take place. Because three of the largest tech firms in real estate are now housed under one roof, real estate professionals will be able to take advantage of a much larger audience and network. Although Dotloop might not at first seem to fit into Zillow's wheelhouse, what this merger does mean is that Zillow could not potentially have access to all of the information Dotloop receives from transactions. Additionally, this merger could position Zillow even closer to becoming a superpower in the real estate industry.
CONSTELLATION/MARKET LEADER
While Zillow has been picking up new additions for its real estate family, the firm has also divested itself of some holdings. Zillow made the headlines recently when it announced it would be selling Market Leader to Constellation Software. Of specific note is the fact that Zillow let Market Leader go at a loss. Market Leader was originally acquired in 2013 by Trulia. After Zillow acquired Trulia earlier in the year, Market Leader became part of Zillow. The customer relationship management system has over 100,000 users who utilize the tool for tracking and managing leads. Zillow first announced it would be looking to sell the company shortly after inheriting it in the Trulia acquisition. According to Zillow, the company felt that Market Leader's users would best be served by a company specializing in the delivery of enterprise software. Since the deal has not yet been finalized, Constellation has yet to release details regarding the platform's future.
ZIPREALTY/REALOGY
Last year, Realogy announced it would be acquiring ZipRealty in a $166 million cash deal. Other franchise brands owned by Realogy include Century 21, Better Homes and Gardens Real Estate, ERA, Coldwell Banker, Sotheby's International Realty, etc. ZipRealty, a national real estate brokerage, has become known for its ability to leverage technology. That ability appears to be precisely what attracted to Realogy to ZipRealty. At the time of the acquisition announcement, Realogy stated it planned to capitalize on ZipRealty's innovative tech platform across its entire business operations, enabling all of the firm's franchise brands to work more productively and efficiently while improving customer service. Digital lead generation has become a hot topic in the real estate industry in the last few years, and Realogy seems eager to make the most of every mobile-based lead generation opportunity available. The acquisition of ZipRealty will allow the real estate titan to do precisely that.