#CREtech Exhibitors: IOTAS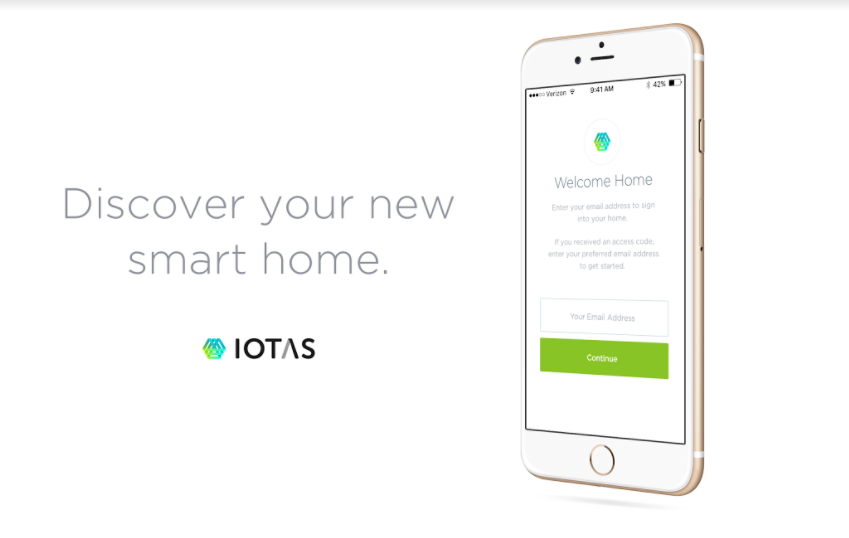 Recently featured in Fast Company, Fortune, Bloomberg, Yahoo Finance, NPR and Wired, IOTAS is a smart home IoT (Internet of Things) platform making their first appearance at CRE // Tech. We are thrilled to welcome them!
Our team at CRE // Tech recently caught up with IOTAS to learn more about their site, strategy and vision.
What does your site do?
IOTAS is a smart home IoT platform that integrates hardware with software and was designed as an enterprise level integration platform for MDU's. We digitize properties from units to common spaces via installing smart outlets, switches, sensors, thermostats, and our (2017 CES Innovation Award winning) universal smart hub, all before the residents move in. This allows for property future proofing with new products (locks, Voice, etc) to be seamlessly added to the platform. We outfit both new construction and retrofits from the units to the common spaces and are hardware agnostic. Property managers can oversee their community data and manage/control empty units with a push of a button. Efficiency all around!
Who are your customers?
Real Estate Developers, Ownership Groups, Property Managers
What are the core benefits of using your site?
Clients use our platform to rent units faster, for a premium, while reducing labor costs with a marketing differentiation.
How's business?
IOTAS is growing substantially in 2017, from installs in 3 states currently to 20 states and Canada by end of year. We just closed a sizable round of funding and are in the process of bulking up our team to handle the demand.
What are your future plans?
Transitioning from individual property installs to portfolio wide integration of smart home technology with the largest developers in the country. This will take us to multiple countries and we are effectively partnering with numerous strategic partners like Amazon and Google for scalable opportunities.
Come meet IOTAS at CRE // Tech Intersect San Francisco on June 8th and follow them on twitter @iotashome!
About CRE // Tech
CRE // Tech is the "Center for Innovation" within the commercial real estate industry. The platform's mission is to connect brokers, owners/developers, investors and service providers with the leading start ups devoted to commercial real estate. CRE // Tech is owned and operated by The News Funnel, the leading content, connectivity and event platform devoted to the commercial real estate industry.
To learn more about our upcoming San Francisco Intersect on June 8th, to become an exhibitor or to purchase tickets, visit www.cretech.com.