Dealpath Paves The Way For Deal Collaboration and Management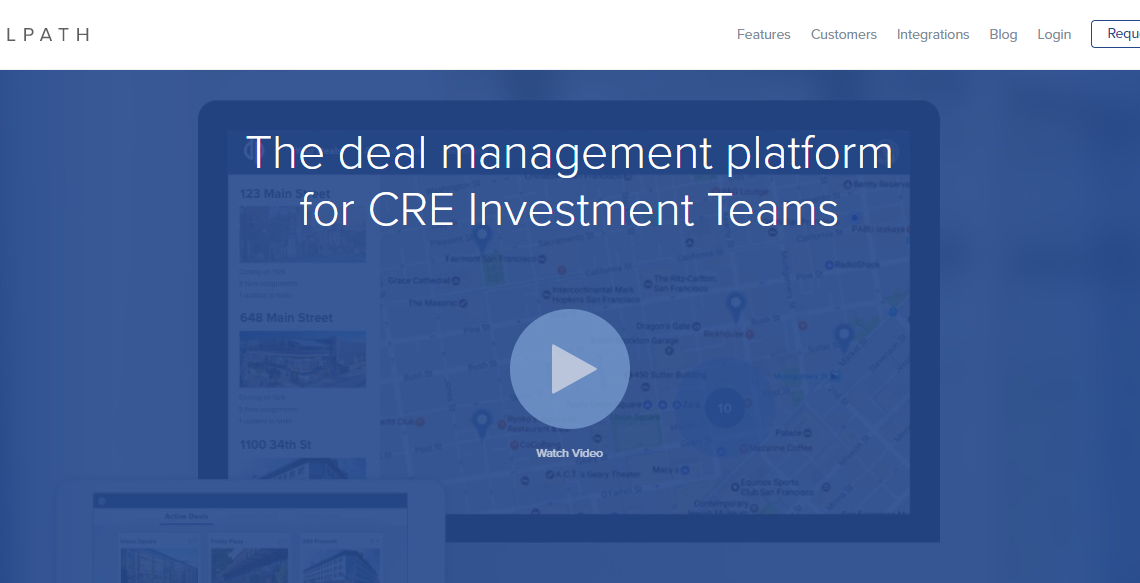 It takes a village to build a village, and that's where Dealpath lends a hand. It helps improve the way commercial real estate teams work together so that better decisions and outcomes can be made. The emphasis is on workflow, network, and data services for the life of the real estate deal.
In particular, Dealpath is intelligent software and a collaboration platform for commercial real estate deal management. It supports industry professionals particularly in acquisitions, financing, and development, providing tools, resources and information needed to create and capture value.
The platform was created by a team of technologists and business professionals who have previously worked at NASA Jet Propulsion Laboratory, Lone Star Funds, Yahoo, Citadel Investment Group, and Redfin. The San Francisco-based company is backed operators such as Milstein Properties, Deep Fork Capital, Formation 8, and the LeFrak Organization.
Dealpath allows you to view your entire pipeline as well as establish a repeatable process with appropriate visibility and accountability. You're also able to create a knowledge base for every deal your team is creating.
Deal information is centralized, with easy access so that it can be shared. Your entire team is on the same page -- information is available from anywhere you may be working. The platform allows you to customize your layout and retrieve any needed data on the property and trade area.
As a result, the team collaboration is simplified, and tasks are more likely to be completed on time. Dealpath lets you efficiently distribute work, track receivables, and keep accountability. Smart notifications update everybody in sync.
Also available: accurate reporting in real time, and historical deal information that is easily retrievable. The reports are formatted to your preference and can be exported to PDF or Excel.
The Dealpath platform will be the first commercial real estate software platform to be listed on the Microsoft Azure Marketplace. In addition, it also recently launched its single sign-on (SSO) functionality and integration manager.
"Commercial real estate is a massive industry and a critical part of our economy that has been vastly underserved from a technology standpoint," said Michael Sroka, CEO of Dealpath. "With so much at stake, it's important to have processes and tools designed for the challenges of this work. Multi-billion dollar institutional portfolios and deals that can be measured in the tens and hundreds of millions of dollars should not be conducted in Word document checklists and Excel spreadsheets that are emailed back and forth. At Dealpath we have made it our mission to provide CRE deal teams with the tools, resources, and information they need to create and capture value."
Click here to find out more about Dealpath.