Directory Spotlight: CompStak, Crowdsourcing CRE Intelligence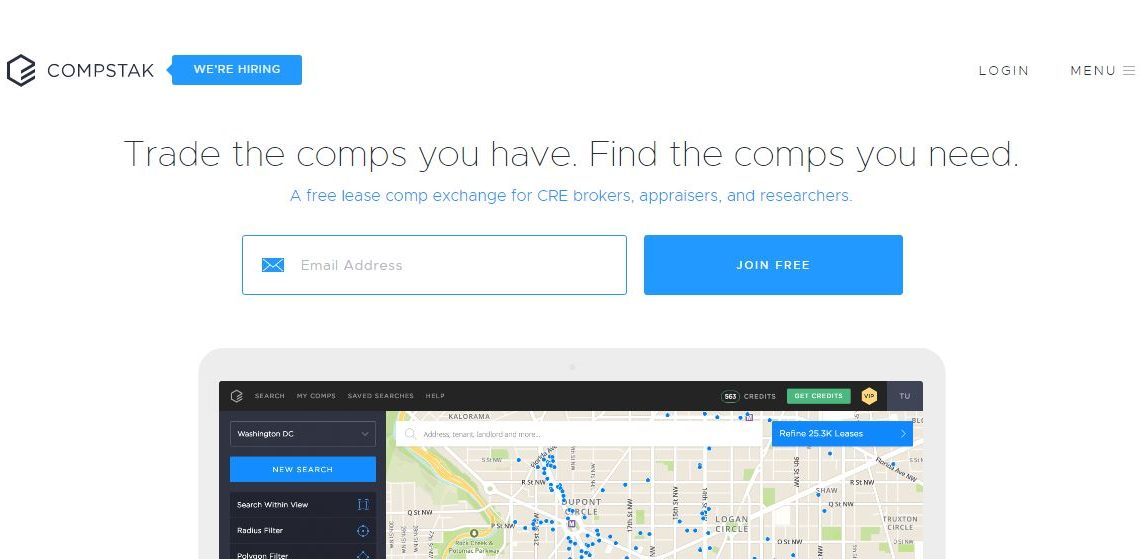 Need hard-to-find leasing data? Meet CompStak, the company helping commercial real estate brokerage firms and investors compare properties and make investment decisions. They specialize in information that is difficult to compile or unavailable.
CompStak Services
CompStak offers two products for the commercial real estate industry. CompStak Exchange members trade lease comparables they have for the ones they need while remaining anonymous. Exchange provides access to thousands of comps in over 50 US and UK markets, such as Atlanta, Boston, Las Vegas, Los Angeles, London, Miami, and New York City. The information in the database is granular, searchable, and recent. CompStak analysts cross-check the data for accuracy. CompStak Exchange is available for free to CRE brokers, appraisers, and researchers.
CompStak Enterprise provides lease comparable information and analytics on office, retail, and industrial properties. This real-time data comes from the contact network of CRE contributors and property-level data validated by their data science team. The market intelligence helps Enterprise clients make data-driven decisions, invest strategically, and build smarter underwriting models.
CompStak Customers
Brokers, appraisers, and researchers in the commercial real estate industry rely on the free CompStak Exchange to gather important lease comparable data. CompStak Enterprise is for landlords, lenders, portfolio managers, underwriters, and investors for unlimited, fee-based access. Both products focus on office, industrial, and retail properties.
Ways to engage
CompStak offers a free trial of Enterprise by visiting their website. Their blog is a treasure trove of information regarding the CRE industry. Social media users can follow CompStak on Facebook, Twitter, and Linkedin.