DisruptCRE Connects the Latest in Technology and Real Estate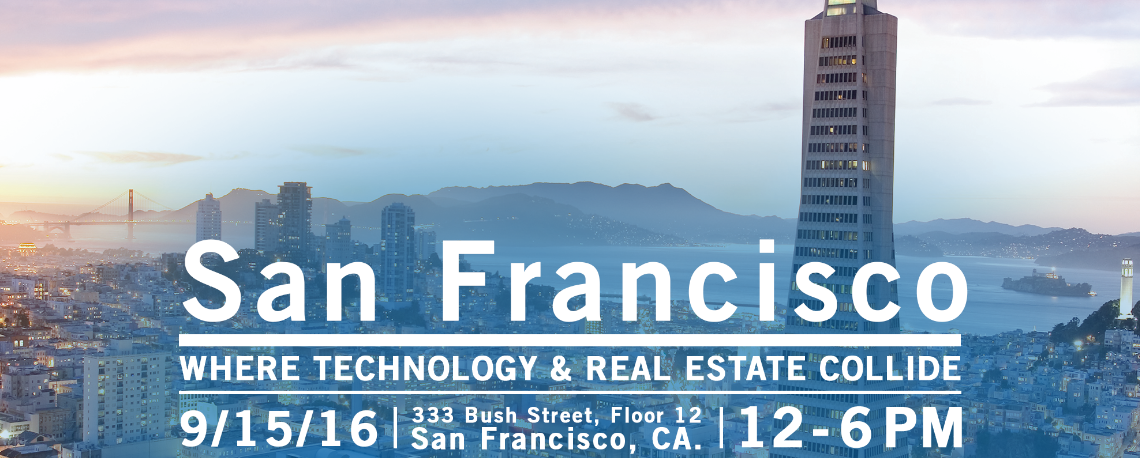 Commercial real estate professionals and technology experts gather with leading innovators to learn about the newest industry tech trends at DisruptCRE San Francisco on Thursday, September 15. Top decision makers will discuss emerging CRE technology like the Internet of Things (IoT) integration into commercial spaces, virtual reality tools, tenant engagement, concierge services, and more.
"We take the topics that are crucial to the future of this industry, and unpack them in a way that makes it easy to digest," says Mariel Ebrahimi, DisruptCRE CEO and conference day host.
Participants learn from three education panels where top industry executives discuss how technology is changing the commercial real estate industry. Anchored by the "State of CRE & Tech: The Executive's POV," the additional panels cover the products transforming commercial real estate and building a new tenant experience. Conference panels are chaired by recognizable CRE and investment industry professionals such as Lindsay Baker, President at Comfy, James Kilpatrick, President at NAI Northern California, and Ardian Zagari, Co-founder and CEO of Brevitas.
After a keynote address from LiquidSpace founder and CEO Mark Gilbreath, there will be a pitch session titled "Meet the Disruptors," a rapid-fire introduction session to the conference exhibitors followed by the Disruptors Showcase. DisruptCRE exhibitor Matterport is powering the Virtual Reality Experience Center, where conference attendees can connect with real estate projects using virtual reality technology headsets from Gear VR and Google Cardboard.
Other participating innovators in the CRE tech world include Building Connected, Indoor Reality, Managed by Q, MRI Software, Raisal, Real Liquidity, Reonomy, Skyline Exchange, VTS, ZoomProspector, and more.
DisruptCRE opens and closes with time for industry leaders to meet and network with conference attendees and exhibitors.
The DisruptCRE conference takes place on the 12th floor of Tishman Speyer's dynamic mixed-use tower 333 Bush Street, located in the heart of San Francisco's North Financial District.
To learn more or to register, visit http://disruptcre.com/cities/sanfrancisco