Just List IT Disrupting Real Estate Industry by Offering Face-to-Face a la Carte Services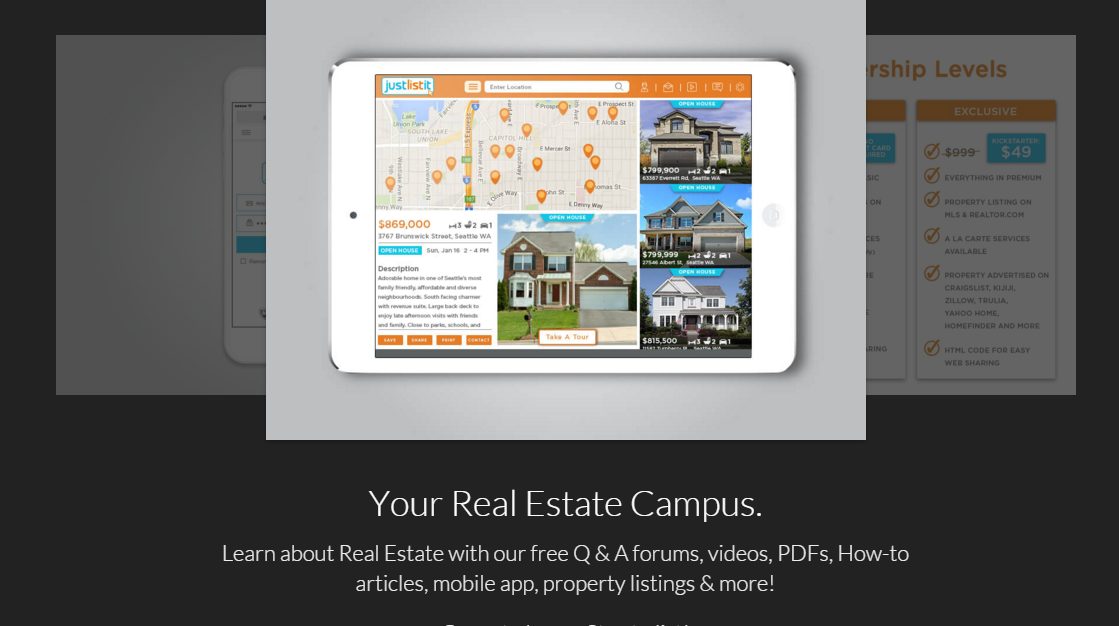 As online services have become more prevalent, many people have begun to ask whether such services might one day replace the role of a traditional real estate agent. Just List IT is working to do that by offering face-to-face a la carte services, Zillow, and MLS listings combined with a free online university. With this new service, users can list their home on Zillow and the MLS using their phone. Just List IT also makes it possible to order in-person services, such as a viewing assistant to show homes to prospective buyers. When a homeowner receives an offer, all he or she needs to do is open the Just List IT app and add a sales assistant who will handle all of the negotiations for the property sale.
Offering Resources to Make Selling a Home Easier
The process of listing a home for sale can be a bit daunting for most homeowners. To help combat the steep learning curve associated with selling a home, Just List IT offers free support forums. Additionally, the service provides free premium access to thousands of how-to videos as well as articles, a free mobile app, and much more. With the wealth of resources provided by this service, users can make sure they stay completely up to date. Just List IT even offers the ability to download a variety of handy printables, including easy-to-use checklists. The Just List IT app also syncs with a user's current calendar. Additionally, it is capable of sending out instant notifications.
Just List IT is the brainchild of a former real estate agent who believed that the massive commissions involved in real estate sales were out of date. Homeowners can now sell their homes on the MLS using Just List IT with absolutely no agent commissions. For the first time ever, buyers are able to purchase homes directly from homeowners on the MLS.
No longer is it necessary for homeowners to sign lengthy contracts with a listing agent and then shell out a large portion of the proceeds from the sale of their home to an agent. Thanks to the ability to market a property online, homeowners can list and sell their properties online without involving a real estate agent at all. Even homeowners who may feel somewhat apprehensive about selling their home on their own can benefit from the resources provided to feel more confident about selling their home on their own.
Users can also take advantage of the opportunity to choose a la carte services with only the services they need. For instance, users can add a lock box, a For Sale sign, or a virtual tour to make their property stand out from others that are for sale in the same area.
Even real estate professionals can benefit from the services provided by Just List IT, as the glossary and the online university will also be available to agents and brokers.