No More Lines? Amazon Go Says Just Walk Out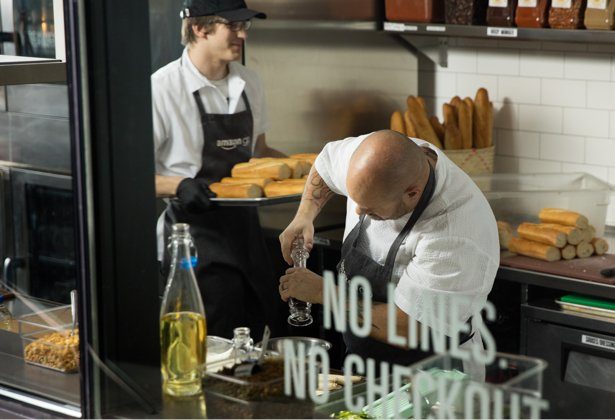 Forget self-checkout--how about automated checkout with no lines, no fiddling with a scanner, and no hassle. Amazon announced it`s piloting a box store where shoppers walk in, grab what they want, and walk out. The first
Amazon Go store
, currently for Amazon employees, could flip the shopping industry on its head.
Amazon Go will offer what the company calls a "Just Walk Out" experience. The store utilizes a combination of smartphones, artificial intelligence, machine learning, and computer vision to work.
To shop, customers download the Amazon Go app and swipe their phone when they enter. Every item picked up and added to their physical cart is detected and registered in a virtual shopping cart. Items returned to the shelf are automatically subtracted. When exiting, a receipt is automatically calculated and their account charged.
The first store will be a compact 1,800 square feet location based in Seattle. Amazon plans to open the location to the public in early 2017. Buyers can purchase ready-to-eat meals, snacks, and additional grocery staples in an experience reminiscent of other grocery chains.
Amazon Go began development just over four years ago in response to one of the most frustrating aspects of grocery shopping: waiting in the checkout line. Self-scanners, rolled out with the promise of speeding up the checkout process, are notoriously buggy. The smart technology concept could make grocery shopping more affordable by reducing the number of employees a location requires to operate.
This is not Amazon`s first foray into grocery. The company currently offers grocery delivery through its Amazon Fresh service.