VTS and Hightower Join Forces to Tackle CRE Industry Challenges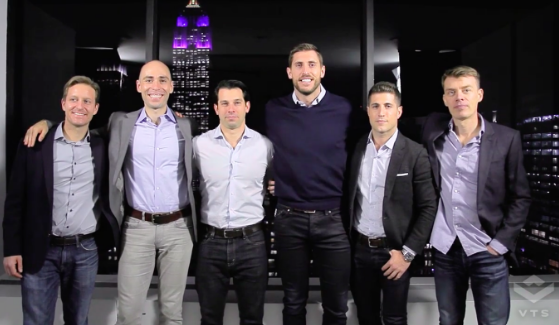 Commercial real estate tech leaders VTS and Hightower
announced a merger
Tuesday
that serves a collective customer base of 5 billion square feet.
Together, the new company will combine the strongest leasing and
asset management features into one platform to better serve their
customer base. The merger agreement brings Hightower under
VTS
. Nick Romito continues as VTS
CEO, and other VTS senior executives remain in their roles. The
senior staff of
Hightower
assumes senior positions at the new
VTS, with former CEO Brandon Weber taking on the Chief Product
Officer role, co-founder Niall Smart becomes the Senior Vice
President of Engineering, and Donald Desantis will be the Senior
Vice President of Product Design. Weber will sit on VTS` Board of
Directors. VTS CEO and co-founder Nick Romito said the $15
trillion commercial real estate industry stands at a pivotal
point in technology adoption, with both firms earning the trust
of leading industry brokerages and asset managers. He believes
the company`s combined expertise will enhance VTS` service
offering and allow the company tackle more ambitious industry
challenges. "I`ve been amazed, quite frankly, at how aligned we
are in terms of how we build product, from the importance placed
on customer empathy to going deep into customer problems to
understand at the core what it is we`re really trying to solve,"
SVP Donald Desantis said during the
merger announcement.
VTS is
the world`s leading asset management and leasing platform that
helps brokers and landlords manage activity, identify trends, and
quantify portfolio performance anywhere at anytime.
Hightower
provided the
commercial real estate industry with a leasing and asset
management platform designed to reduce risk and increase returns.
"In merging with Hightower, we`re bringing together top
institutional and local market operators on one platform for the
first time. This presents a huge opportunity to create an
ecosystem for commercial real estate; a platform the industry can
rely on for real-time intelligence and seamless communication
across the globe," said Ryan Masiello, Co-founder and Chief
Revenue Officer at
VTS
. "Our vision is to create
the standard solution that landlords, asset managers and brokers
want to make more informed decisions, improve efficiency, and
ultimately drive better performance across their portfolios and
the entire marketplace." The merger will create connected
technology systems and data sources that will improve a
customer`s understanding of their assets and the marketplace.
Real-time data will be shared on a global scale. The enhance
capabilities and combined strengths of VTS and Hightower will
accelerate innovation all with the emphasis on helping users
build a competitive advantage. Customers will begin to receive
the best of VTS and Hightower in the coming months. VTS plans to
combine the best features of both asset and leasing management
platforms to enhance the customer experience.