EVENT INFO + OVERVIEW
The Trailblazers Summit by CREtech is the most extraordinary and exclusive event ever organized for the commercial real estate technology sector. Our goal is to assemble the top thought-leaders, investors, startups, owners, brokers and tech experts for a three-day annual summit in a breathtaking setting.
The casual and relaxed atmosphere will feature networking sessions, world-class speakers and interactive discussions. This invite-only event, limited to the first 50 professionals, will make you think, learn and connect with the best of commercial real estate tech today.
Your registration will include two nights at the Four Diamond Snake River Lodge & Spa, exquisite dining, wilderness excursions, and the most thought-provoking speakers from the tech community at large. CREtech will take care of all the arrangements. You just come prepared to experience unparalleled networking, dealmaking, and information flow.
Cost to attend is $3,250. 
Venue
Agenda
General Session - Cities-as-a-Service: What Does On-Demand Everything Mean for Real Estate?
A decade ago, Uber, AirBnB, and WeWork didn't exist. Today, one is worth more on paper than the Detroit Three, another more than Hyatt, and the third more than Boston Properties. Why? The short answer is that there's an app for all that, but the truth is more complicated — how and where we live, how we move, and how we work are all being disrupted. The rise of coworking, co-living, ride-hailing, and placemaking all point to new possibilities for networking, re-purposing, and more intensively utilizing what was previously just a house, a car, an office, or a street. How we perceive cities, how we use them, and how we find each other within them has been transformed by our ability to connect, to summon services on demand, and to analyze and harness our increasingly sophisticated "data exhaust" (e.g. location data, likes, check-ins, taxi and Uber trips, and more).

NewCities senior fellow Greg Lindsay describes how cities‐as‐a‐service are changing how we live, work, move, and more — and the new real estate, services, and business model opportunities this creates.
Greg Lindsay
Senior Fellow, NewCities, Foundation/Director of Strategy, LA CoMotion, Website, @Greg_Lindsay
Optional Excursion: Sunrise Safari in the Grand Teton National Park
Explore Grand Teton National Park on a Sunrise Safari. A knowledgeable biologist will guide us through the park and help wildlife and give us a peek into their behaviors. Species we will look for include bison, pronghorn, elk, moose, osprey, bald eagle, bear, wolves and much more! Sunrise is best times for wildlife viewing. Watch as animals get their activity in while it is cool out. Binoculars and scopes will be provided, as well as snack and drinks,
Sunrise Safari Excursion
Explore Grand Teton National Park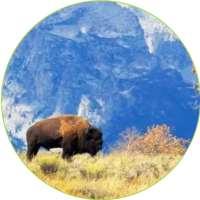 General Session - Squinting Toward our Future
Lisa is an entrepreneur, instigator, international speaker, author of the bestselling book, The Mesh: Why the Future of Business is Sharing, and the founder of Mesh Ventures and Instigatng + Co. Mesh Ventures is dedicated to working at the intersection of technology and social innovation. Lisa's work as an entrepreneur has aptly positioned her at the apex of the shift from industrial to platform driven value creation. Her work on trust and the sharing economy has been central in rethinking network dynamics, risk and value.
Lisa Gansky
Author of The Mesh: Why the Future of Business is Sharing/ Founder, Mesh Ventures and Instigating, Website, @instigating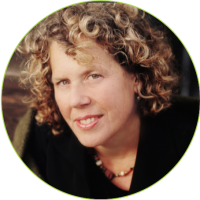 General Session - Rise of the Machines: Our amazing, unnatural, subservient and uncertain future with our robot overlords
We are the first human generation smart enough to build artificially intelligent machines and stupid enough to actually build them. In as little as a single generation from now, we will coexist with machines smarter than ourselves and live a life that is bereft of labor and responsibility. How will this technology evolve? What impact will it have on our social structures and economic institutions? Join Microsoft Distinguished Engineer James Whittaker as he takes us on an educational and inspiring romp through the near-term future using examples from everyday life as they edge closer to the science fiction world of tomorrow. Come ready to be challenged and most of all, brace for impact. 
Dinner and Drinks in Jackson Hole
General Session - Key Takeaways
Trailblazers Summit Concludes
Speakers
James Whittaker
Technology Executive, Engineer, and Go-To Speaker for Microsoft
Keynote
Greg Lindsay
Senior Fellow, NewCities, Foundation/Director of Strategy, LA CoMotion
Lisa Gansky
Author of The Mesh: Why the Future of Business is Sharing/ Founder, Mesh Ventures and Instigating
Register Now
Please register for this event by selecting the number of tickets you require below, then click "Order Now" to proceed.