CREtech Venture Match
Back by popular demand, CREtech is proud to present our second virtual networking event, CREtech Venture Match, connecting investors and real estate technology companies for a series of 1:1 video meetings. Join us to forge new relationships and drive investment within the industry.
Powered by AI-powered matchmaking functionality, you will be matched with the best connections based on your profile to meet, get feedback and initiate new deals. You will also be able to browse through the full attendee list and connect with attendees of your choice.
If you have registered for this event and have not received your join code, first check your spam and then please email events@cretech.com.
Event Details
Start Date:

Tuesday, February 23, 2021 at 9:00am EST

End Date:

Thursday, February 25, 2021 at 4:00pm EST

Where:
How Does It Work?
3 days of virtual 1:1 networking for active investors and real estate technology companies.
Feb 12 Registration closes
Feb 15-22 The platform will be live for you to book your 1:1 meetings in advance.
Feb 23-25 All virtual meetings will take place between the event days.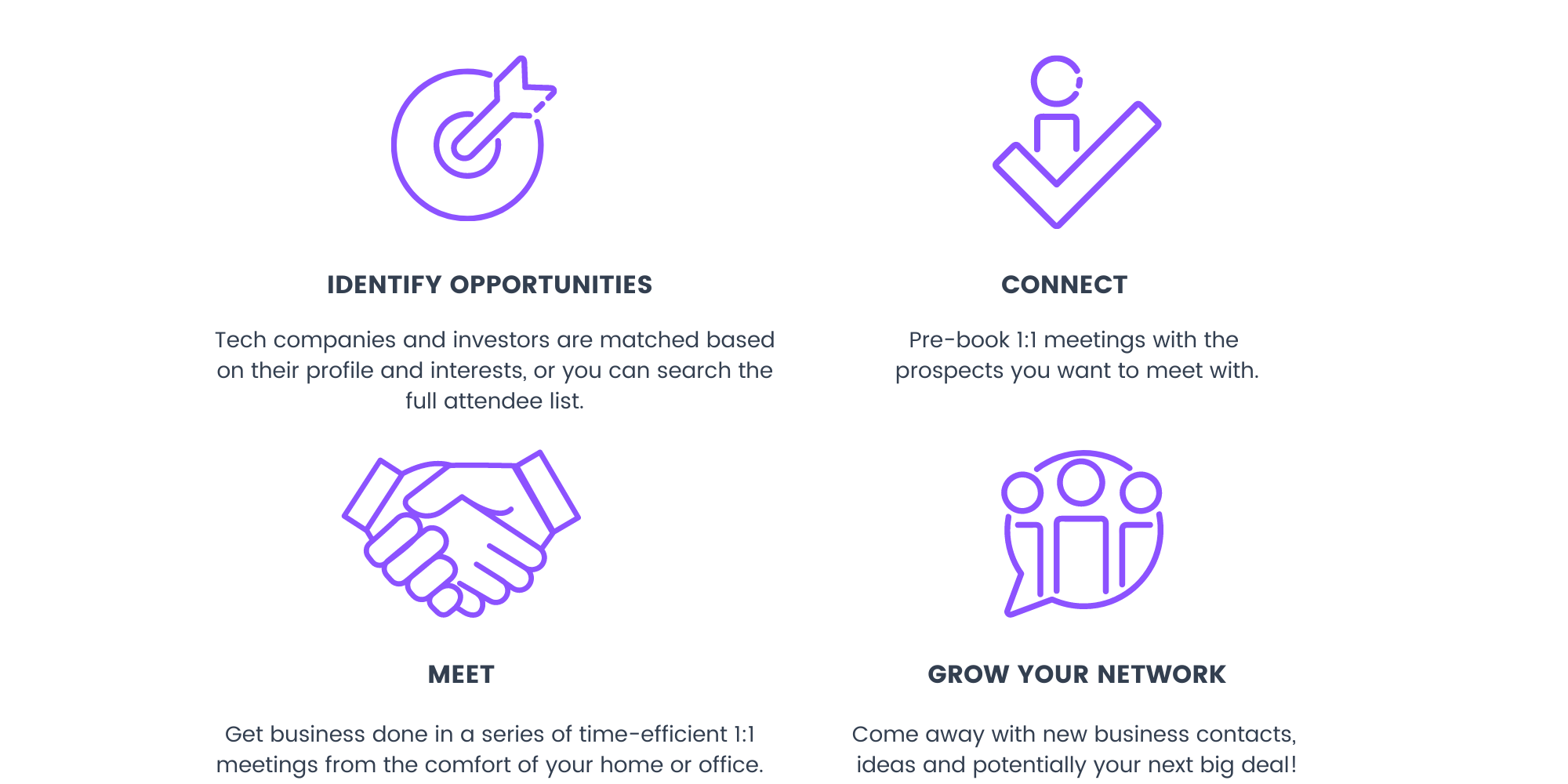 Testimonials