December Virtual Demo Day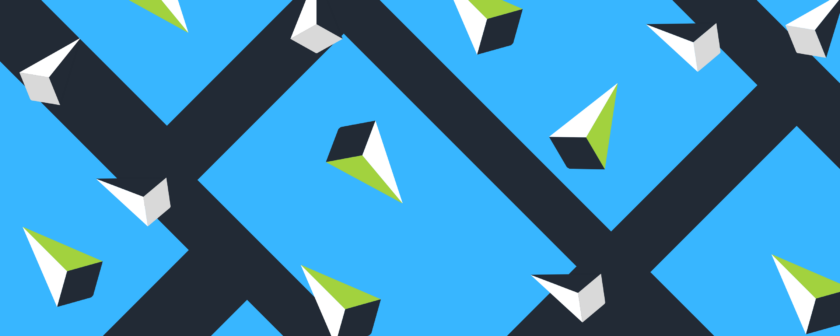 December Virtual Demo Day
Register for our December 15 Virtual Demo Day
Tune in to our live Virtual Demo Day on Tuesday, December 15 to experience demos from the most innovative tech companies in commercial real estate. Virtual Demo Day is the best way to discover startups that you need to know about without leaving your desk. Plus, it's FREE!
Present at Virtual Demo Day
Want to demo your product at CREtech's next Virtual Demo Day? Click here to apply and learn more.
Event Details
Start Date:

Tuesday, December 15, 2020 at 12:00pm EST

End Date:

Tuesday, December 15, 2020 at 3:00pm EST
Agenda
Demo 1: Xandar Kardian
12:00 pm EST  |  9:00 am PST

Xandar Kardian is a pioneer in utilizing radar technology for providing true 99.9% occupancy + vacancy detection based on human vital sign signals. Furthermore it is the only company in the world that has commercially deployed occupancy counting solutions (in/out and open space zones) using radar technology.
Demo 2: Cohesion
12:30 pm EST  |  9:30 am PST

Cohesion is an award-winning building experience app that integrates building systems, enhances tenant experiences, provides smart controls, and delivers actionable insights. Cohesion's IoT platform is disrupting the commercial real estate industry by empowering buildings with true intelligence. Founded in August 2018 and headquartered in Chicago, Cohesion is a spin-off venture of ESD, a leading Chicago-based global engineering design firm at the forefront of next generation building design.
Demo 3: CRED iQ
1:00 pm EST  |  10:00 am PST

CRED iQ is a data, analytics, and valuation platform that provides actionable intelligence to the lending, leasing, investment, and appraisal industries. Updated monthly, CRED iQ tracks over $730 billion of commercial mortgages in every market. The platform provides valuable insight into every loan, property, tenant, and borrower within its database, which helps users identify more opportunities. CRED iQ's interactive and transparent valuation software calculates an accurate market value for every property supported by comparable rent, expense, and cap rate assumptions and over 20 years of empirical financial and market data.
Demo 4: Density
1:30 pm EST  |  10:30 am PST
Density measures how people use space in real-time without invading privacy. Using proprietary depth sensors and deep learning algorithms, the platform accurately and anonymously counts people in real time. Organizations use Density to improve efficiency and enhance the occupant experience in their buildings, workplaces and real estate. Unlike a camera, Density's platform doesn't capture personally identifiable information and is purpose-built for accurately measuring how people use physical space. Together, Density's customers manage over 1 billion square feet of corporate real estate. Density was founded in 2014, with offices in San Francisco, New York City, and Syracuse, New York.
Demo 5: SphereMail
2:00 pm EST  |  11:00 am PST

SphereMail is passionate in the belief that there is a better way to manage physical mail. Our revolutionary cloud-based software platform was initially developed in 2011 to address the unique mail handling needs of the Coworking industry. Mobile ready and simple to use, mail recipients can access their physical mail online, at any time and from any mobile device, worldwide. Headquartered in the heart of Silicon Beach (Santa Monica), California, our software platform has evolved to include a full suite of Virtual Office Services, including Virtual Telephone, Virtual Receptionist and Online Notary across multiple industries at more than 500 client locations worldwide. Sophisticated software, simple to use.
Demo 6: Engrain
2:30 pm EST  |  11:30 am PST

Engrain's mission is to fundamentally transform the way people find, lease and manage property. A recognized leader in next-generation touring technology and map-based data visualization software, Engrain's advanced integrations and technical flexibility offer solutions for any real-estate technology stack. Clients use Engrain products to engage prospects and residents, analyze and improve operating performance and increase NOI through operational efficiency. The company is headquartered in Denver, Colorado.