May Virtual Demo Day
Tune in to our live Virtual Demo Day on Tuesday, May 4 to experience demos from the most innovative tech companies in commercial real estate. Virtual Demo Day is the best way to discover startups that you need to know about without leaving your desk. Plus, it's FREE!
Present at Virtual Demo Day
Want to demo your product at CREtech's next Virtual Demo Day? Click here to apply and learn more.
Event Details
Start Date:

Tuesday, May 4, 2021 at 12:00pm EDT

End Date:

Tuesday, May 4, 2021 at 3:00pm EDT

Where:
Demo 1: Haltian
12:00 pm EST  |  9:00 am PST

Employee experience solutions enable the daily life in offices to be trouble-free by being super easy to use, by saving people time and by showing the full range of services on offer. The user interface and the internet of things sensors allow people to find and book spaces and desks and to locate colleagues. Haltian's Empathic Building solution takes an employee first approach and also delivers the key data for operational excellence. The data generated by the employees can be used to optimize the space offering, cleaning schedules and to reduce energy consumption of the building.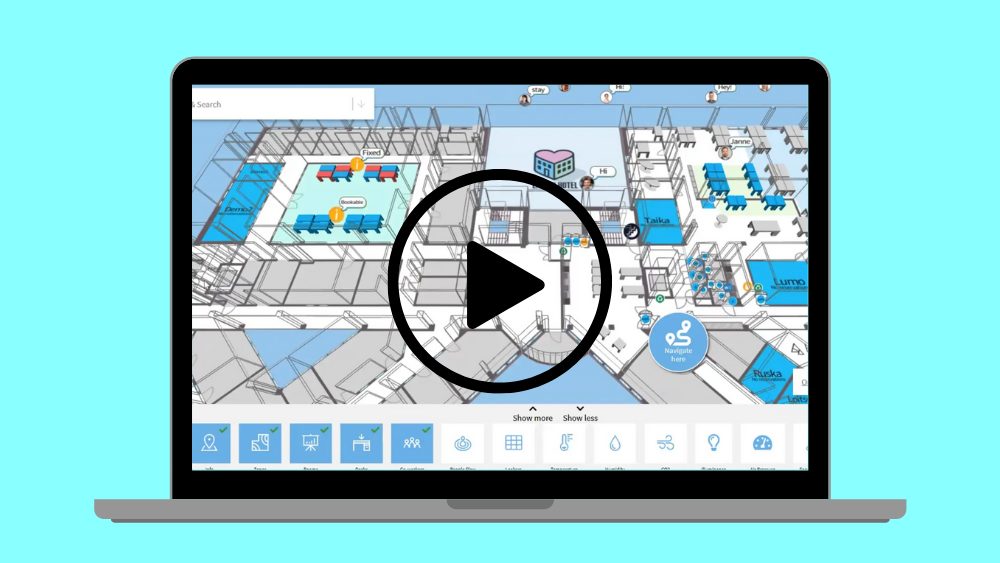 Demo 2: Buxton
12:30 pm EST  |  9:30 am PST

Many things have changed since Buxton's founding in 1994, but one mission remains the same: the commitment to helping businesses make data-driven decisions by better understanding consumers and critical markets. Today, Buxton's consumer intelligence technology and custom analytics solutions help clients to make the right site selection decisions, recruit tenants with ease, create economic development strategies, optimize real estate portfolios, enhance marketing campaign effectiveness, and more. Learn how the Buxton ecosystem of solutions can make a difference in your portfolio and for your clients at www.buxtonco.com.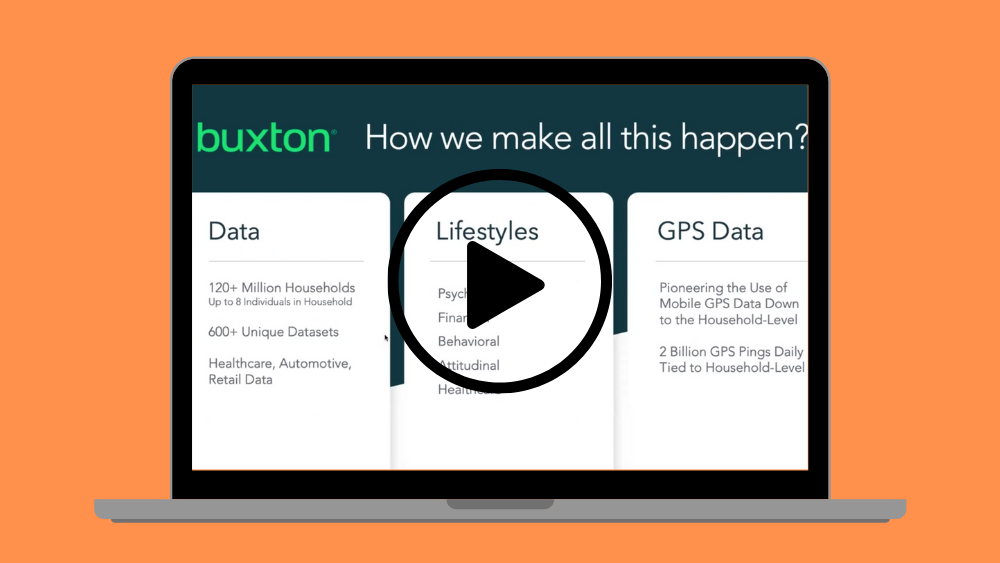 Demo 3: PlanRadar
1:00 pm EST  |  10:00 am PST

PlanRadar is a cloud-based software that helps construction and real estate teams to increase quality, cut project costs and realise work faster. Track issues, connect with your team and solve problems on-site while syncing seamlessly with the office.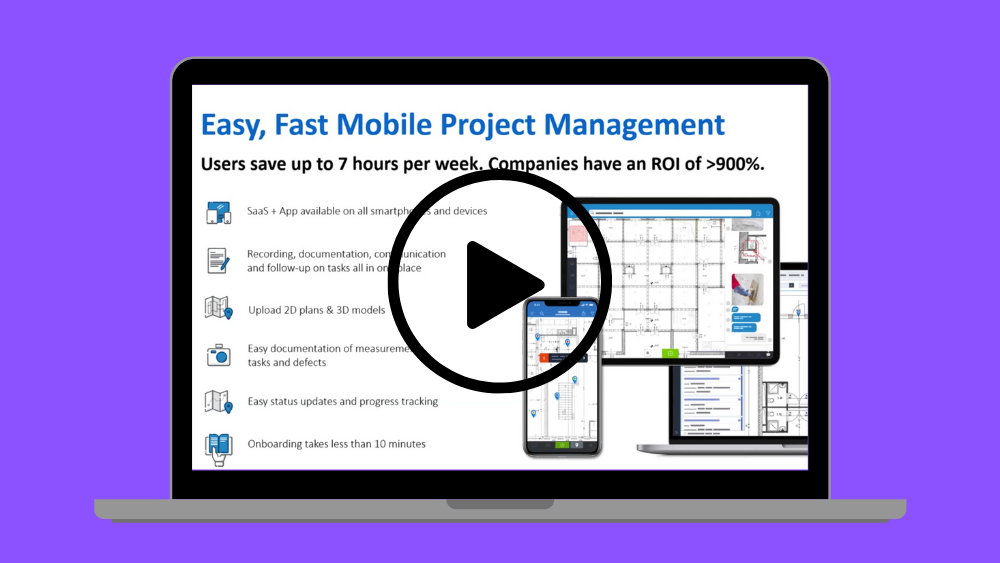 Demo 4: PointCentral
1:30 pm EST  |  10:30 am PST

PointCentral, a subsidiary of Alarm.com (Nasdaq: ALRM), provides short and long-term residential property managers with a full suite of smart property solutions.
The PointCentral platform monitors and controls single-family and multifamily rental properties throughout North America over a secure and reliable cellular network. With one of the largest smart property technology deployments in the world, PointCentral helps property managers and owners achieve operational efficiencies, improve asset protection and enhance resident amenities.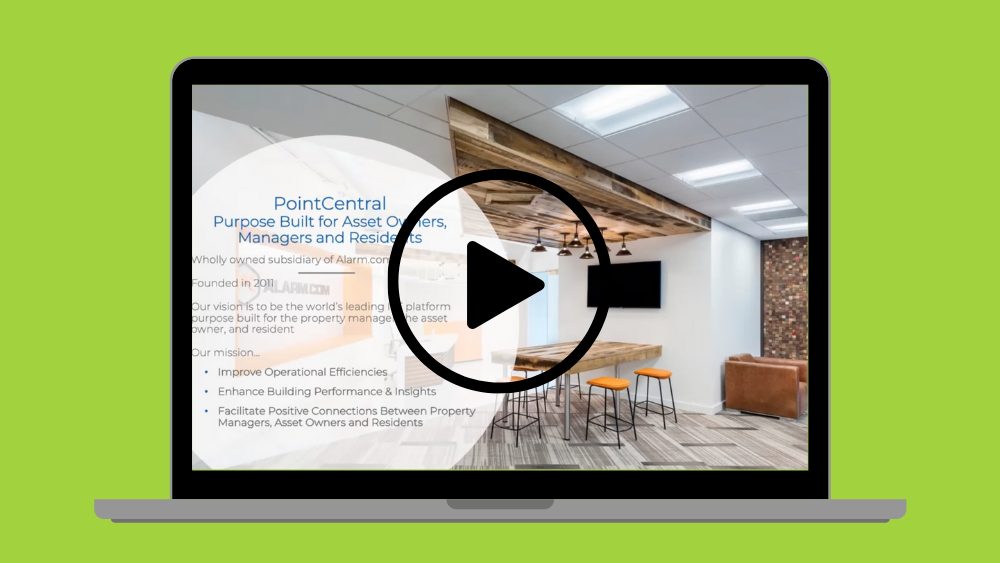 Demo 5: ProjectReady
2:00 pm EST  |  11:00 am PST

ProjectReady helps Real Estate Owners, Construction Managers and Design Teams securely connect leading industry collaboration platforms creating powerful process management, simplified project management and project controls across systems.
We uniquely bridge data silos through automation for the provisioning and securing of systems. This removes redundant effort, IT expense and drives ease of use, high adoption and return on investment.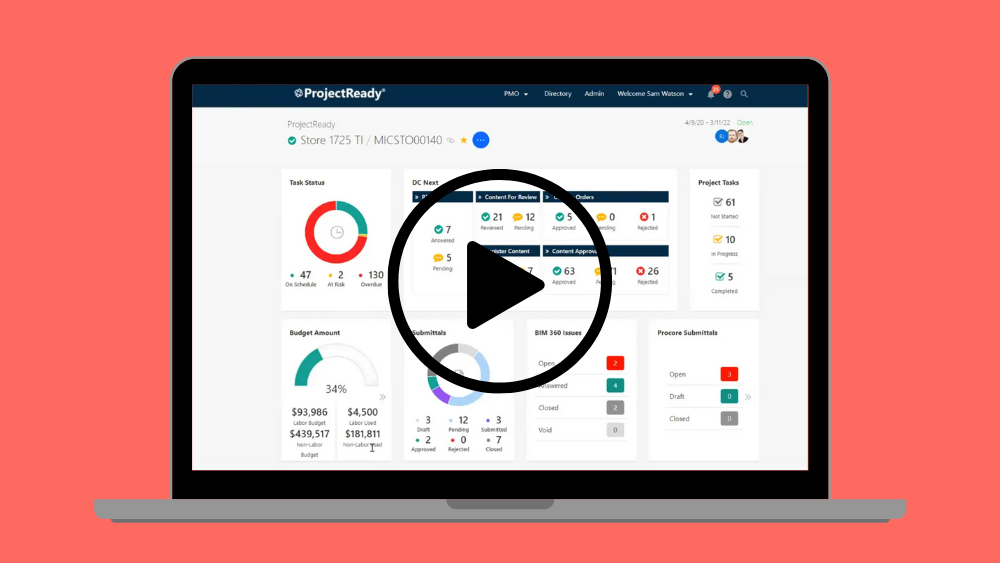 Demo 6: Lane
2:30 pm EST  |  11:30 am PST

Lane is the world's leading workplace experience platform. Founded in 2014 to transform and connect the workplace, our no-code enterprise software streamlines all aspects of day-to-day office life—from room bookings and access management, to communications and commerce, to events, data, and beyond. Our award-winning mobile and web technology is built to scale, allowing workplace providers to deploy globally and configure locally. Powering 300+ properties across 22 major cities in 8 countries, Lane clients include Brookfield, Oxford, Colliers, Dream, Nuveen, Studio by Tishman Speyer, and more. Putting all of the pieces together, Lane turns any workplace into a place that works.