EVENT INFO + OVERVIEW
The CREtech New York Venture Conference will feature the largest gathering of commercial real estate tech investors ever assembled at one event. With over 35 speakers participating from the leading Angel, Accelerator, Venture Capital, Private Equity, Landlord and Brokerage firms in commercial real estate tech, the event will provide an unparalleled view of the most important investment and product trends in the CREtech sector.
Attendees will experience unmatched networking opportunities with 700+ commercial real estate professionals, startups, thought-leaders and more in attendance from around the world. Plus, the leading startups will also be displaying their cutting-edge products and services at the event.
Don't miss this extraordinary opportunity to connect with the most important professionals and companies in CREtech on December 6th in New York City.
Venue
Agenda
Thursday, December 6, 2018
Location: Terminal 5 Box Office

Exhibits open in Balcony 2 and 3

The Accelerators: What's Next In CREtech
Be On the Side of the Angels: Angel Investors in CREtech
Niche Investors In CREtech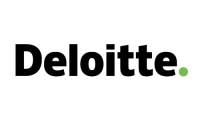 Top Brokerages Investing in CREtech
Lunch, Networking and Exhibitor Reception
Location: First and Second Floor Bar
Private Equity Firms Taking The Lead In CREtech
The Leading Venture Capitalists Talk CREtech
Announce Real Estate Tech Awards (#RETAS) Winners
Networking and Exhibits Reception
First and Second Floor Bar