The New Digital Office Experience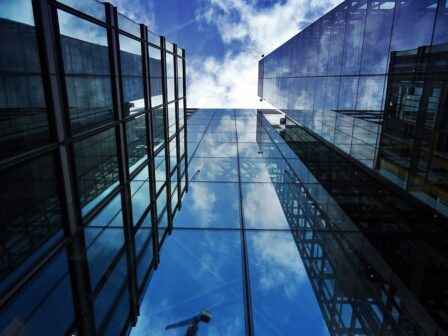 The New Digital Office Experience
The New Digital Office Experience: 
How commercial landlords can adapt to meet the needs of today's workforce
Thursday, November 5 2020 2:00 pm EST

The pandemic has reshaped how we think about almost every area of our lives, propelling a digital transformation in industries ranging from education to retail — and commercial real estate is no exception. Reimagining tenant engagement strategies and identifying ways to provide value both within the four walls of the office building and beyond can be a key to retention . 
By leveraging a tenant engagement platform, landlords can  provide the necessary tools to bridge physical and digital experiences and make tenants and their employees feel comfortable in the office as well as keep tenants engaged even while they are not physically in the building. These digital engagement opportunities, combined with the rich data that they generate, create a competitive edge in an ever-changing market. A focus on enhancing the connections with a building's end-users will not only help CRE companies succeed, but will also establish immediate and future value for their entire office portfolio.
In this webinar, you will learn:

– How to create seamless digital-to-physical experiences for your tenants — from driveway to desk

– How to use data to drive key decisions for your properties and tenant engagement strategies
– Real examples of how leading CRE companies are doing this today
Event Details
Start Date:

Thursday, November 5, 2020 at 2:00pm EST

End Date:

Thursday, November 5, 2020 at 3:00pm EST

Guests:

Jacinda Lofland Director, Strategy & Innovation, Nuveen Mark Rosenthal Chief Revenue Officer, HqO Natalie Teear VP, Sustainability and Innovation, Hudson Pacific Properties
Speakers
Jacinda Lofland

Nuveen

Director, Strategy & Innovation

Mark Rosenthal

HqO

Chief Revenue Officer

Natalie Teear

Hudson Pacific Properties

VP, Sustainability and Innovation