EVENT INFO + OVERVIEW
The Trailblazers Summit by CREtech is the most extraordinary and exclusive event ever organized for the commercial real estate technology sector. Our goal is to assemble the leading thought-leaders, investors, startups, owners, brokers and tech experts for a three-day annual summit in a breathtaking setting.
The casual and relaxed atmosphere will feature networking sessions, world class speakers and interactive discussions. This invite only event, limited to the first 40 professionals, will make you think, learn and connect with the best of commercial real estate tech today.
Venue
Agenda
Michael Beckerman, CEO, CRE // Tech
Keynote: "The Age of Cryptocurrency"
Bitcoin became a buzzword overnight. It pops up in headlines and fuels endless media debate. Yet it seems few people truly understand what it is. In this talk, Michael Casey delivers the definitive answer to the question: Why should anyone care about bitcoin? The "blockchain" technology behind cryptocurrencies holds the promise of a financial system without middlemen—a change that's 500 years in the making. It puts that system in the control of the people who use it and safeguards them from a 2008-type crash. Much more than a new digital form of currency, this technology could integrate billions of hitherto excluded people into the global economy, restore individuals' control over their private data and identities, and change the way organizations and business relationships are governed. At the corporate, academic, and government levels, well-informed managers and officials are starting to realize that there all sorts of disruptive applications for this technology, with big implications for the broader economy. With lucidity and verve, Casey makes this unfamiliar but important topic accessible, and teaches us what we need to know to be ready for this big shift.
Michael Casey
Bitcoin, Blockchain and "Fintech" Expert Co-Author of The Age of Cryptocurrency and The Social Organism, @mikejcasey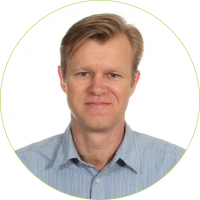 Free time for hotel check in
Keynote: "Rise of the Robots"
Martin Ford explores the ways in which AI and automation (aka, "robots") are outpacing humans in a range of sectors, from education to law, agriculture to healthcare, management and beyond. He offers a realistic view of what the future of work—and your place in it—will look like. Beyond pragmatic concerns, Ford addresses a bigger question: can accelerating technology disrupt our entire economic system to the point where a fundamental restructuring is required? This next industrial revolution, Ford argues, will not be like the last one. In the past, even as jobs were eliminated, jobs were created to replace them. Increasingly, new machines will be able to take care of themselves, making fewer jobs necessary. Will basic, guaranteed income be implemented? How will education reflect our changing society? We are at an inflection point: Do we continue to listen to those who argue that nothing fundamental has changed, and take a bad bet on a miserable future? Or do we begin to discuss what we must do to ensure all of us, and not just the few, benefit from the awesome power of artificial intelligence, machine learning, and other breakthroughs? This exciting talk is both an exploration of this new technology and a call to arms to address its implications.
Open Discussion: "The State of the Commercial Real Estate Tech Industry"
An open discussion inviting the top thought leaders, investors, start ups and real estate professionals to contribute to a moderated discussion on where we are in the CRE tech sector and where we go from here.
Optional Group Hike or Free Time
Closing Session: "The Big Takeaways From Leading Startups"
An open, moderated discussion where the leading startups in the commercial real estate tech share their challenges, experiences and strategies for success.
Speakers
Martin Ford
Author of New York Times Bestseller, Rise of the Robots
Michael Casey
Bitcoin, Blockchain and "Fintech" Expert Co-Author of The Age of Cryptocurrency and The Social Organism
Register Now
Please register for this event by selecting the number of tickets you require below, then click "Order Now" to proceed.