Goldacre Ventures opens applications for its RElab 2021 scale-up programme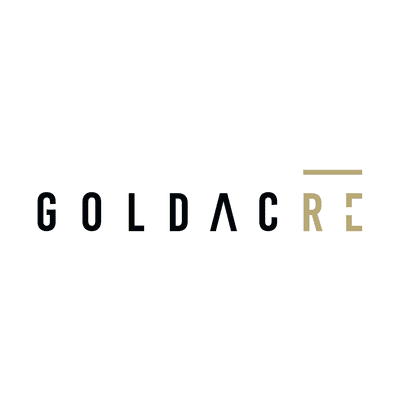 (London, Thursday 10th June 2021): Goldacre Ventures (Goldacre), a VC firm based in London focusing on the Smart Built Environment, is excited to announce that applications are now open for its annual scale-up programme, RElab.  
RElab 2021 will mark the third consecutive annual scale-up programme ran by RElab and will build on the success achieved over the two previous cohorts.
The 2021 programme is supported by RElab's growing ecosystem of industry partners, including Capreon; JCA Engineering; Kier; Knight Frank; Landsec; Lockton; LogiFruit; Mace; Mott MacDonald and RSBG. 
This year, our focus will be on the two themes of sustainability and of construction technology. For this, we will look to partner with exceptional scale-ups commercialising solutions that transform smart cities and smart buildings to be more sustainable and productive across all asset classes and phases of the asset lifecycle. 
At its core, the RElab 2021 scale-up programme is designed to validate each company's product-market-fit and accelerate growth. The 8-12 companies selected as part of the 2021 cohort will get the opportunity to engage with RElab's ecosystem of leading corporate partners and mentors to explore commercial pilots and to gain rapid customer feedback.  
In addition to facilitating market access, the programme includes curated networking events, expertise seminars and industry roundtables, as well as tailored 1-to-1 mentorship sessions with leading experts on topics such as sales & marketing, pricing strategy and technology roadmap. The programme offers up to £100,000 in funding as well as the opportunity to meet RElab's ecosystem of tier-1 investors. 
The 3-month programme will commence in mid-November and, given the uncertainties of the COVID-19 pandemic, is planned to be delivered in a hybrid format. Panels, roundtables and mentoring will be delivered virtually with, where possible, a combination of virtual and in-person networking events where safe and practical to do so.
Fionnuala Hogan, Founder of RElab and Head of early-stage investments at Goldacre Ventures, added: "The built environment is undergoing rapid change in the way we plan, build, operate and service real assets as we respond to the challenges of digitisation, sustainability, urbanisation and a growing as well as aging population. With the launch of RElab 2021, we are looking forward to meeting some the most innovative & exciting scale-ups in the space and to working with them and our industry partners to shape our future smart built world."
David Bloom, Founding Partner of the Noé Group, added: "Following the success achieved during the last two RElab programmes, the Noé Group is proud to continue to support and to be a partner of the RElab programme. The innovation we are seeing through RElab and its ecosystem of entrepreneurs, corporate partners, matters experts and investors are enabling our Group and our investors to be at the centre of change within the smart built environment space." 
Applications are open until midnight on 18 August 2021. For more information about the programme, please visit relab.tech.
ENDS
Spokespersons are available for interview. To arrange, please contact:
The PR Office E: goldacre@theproffice.com M: +44 (0) 7919 887 036
Notes to editors
About RElab
RElab, curated by Goldacre Ventures, is a partner & coaching driven scale-up programme helping start-ups to commercialise and scale at an accelerated pace. RElab is supported by an ecosystem of entrepreneurs, industry leaders, corporates & investors that together are imagining and delivering on innovative ideas shaping our future Smart Built Environment.
For further information, please visit: http://relab.com/
Goldacre
Goldacre is the Venture Capital arm of the Noé Group, a £2.5bn family office-led investment house. Goldacre backs early stage, tech-led innovative businesses focused on the Smart Built Environment. We look for exceptional entrepreneurs with big ideas, clear vision and the conviction to drive them forward. Our capital is patient and our management proactive, allowing our teams the latitude to create long-term value.
For further information, please visit: http://goldacre.com/ 
Noé Group
The Noé Group is an innovative family office providing investment management and advisory services in Real Estate and PropTech. Founded in 2017 by Zvi Noé, Raphael Noé, David Bloom and Leo Noé, one of the property industry's most prominent executives, the Noé Group is built on more than 40 years of successful family office investment.  The Noé Group operates throughout the UK, Europe and Israel with over £2.5bn in assets under management through its principal businesses, Capreon and Goldacre.  
For further information, please visit: http://noegroup.co.uk/