Butlr Closes $7.9M Seed Funding for Breakthrough People-Sensing Platform Using Body Heat to Provide Actionable Spatial Insights for the Built Environment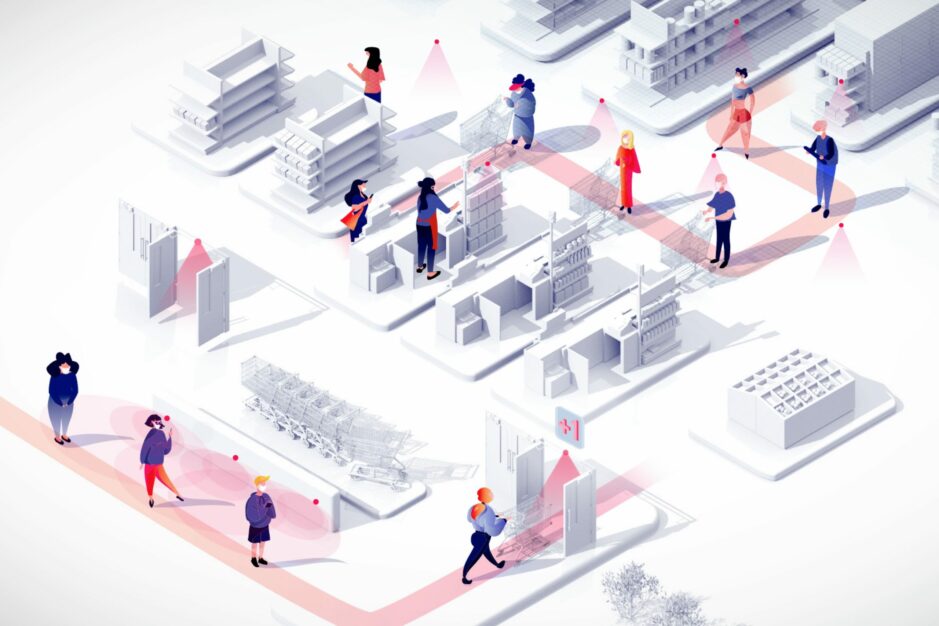 Butlr Closes $7.9M Seed Funding for Breakthrough People-Sensing Platform Using Body Heat to Provide Actionable Spatial Insights for the Built Environment 
Hyperplane Leads Round with Founder Collective, Union Labs, 500 Startups, SOSV, E14 Fund, Tectonic Ventures, Scott Belsky, Chad Laurans and Sunny Vu 
BURLINGAME, CA - 15 July 2021 - Butlr Technologies, Inc, the world's first and only anonymous, wireless, real-time people sensing platform that simultaneously detects occupancy, headcount, and activity, has today announced its $7.9  million Seed Capital raise. The funding will support Butlr's continued market expansion and technology innovation to meet explosive demand for spatial intelligence, particularly as companies implement return to office policies following COVID-19. An award-winning proptech startup spun out  of the MIT Media Lab, Butlr's spatial insights are also today providing better quality of care and early diagnosis for active seniors who live in age-in-place facilities, utilizing the same technology employed by Butlr's commercial real estate clients. 
"We're honored to partner with such prestigious investors backing Butlr's vision to improve the built environment for property owners and managers, as well as building inhabitants, with Butlr's private-by-design body heat-sensing and analytics technology," said CEO and Co-founder Honghao Deng. Butlr co-founders Honghao Deng and Jiani Zeng are recipients of the 2020 Fast Company Innovation By Design Award and responsive architecture avant-garde, winning the the 2020 Architizer A+ Award in Smart Building Technology.
Return to office has triggered a gold rush for vendors and technology providers looking to capitalize on the need for enhanced building sanitation, while monitoring usage and occupancy. However, privacy is often an afterthought.  Butlr's Heatic™ sensors detect thermal body heat and are thus incapable of capturing Personally Identifiable Information (PII). Featuring a patented lightweight design, Butlr's 100 percent wireless Heatic™ sensors are as easy to install as hanging a photo frame, generating accurate occupancy, people count and space utilization data within minutes of their installation. Customers rely on Butlr to monitor, analyze, and optimize offices, retail space and senior living facilities, in order to drive better space utilization, optimize rental pricing, streamline operations, and improve the overall user experience of the physical world.
"It's 2021 and we still don't really know how we use space, presenting a massive opportunity across numerous sectors," said Naimish Patel, General Partner at Hyperplane Venture Capital. "There are hundreds of thousands of spaces such as hospitals, bathrooms, bedrooms, fitting rooms--representing tens of millions of square feet--where sensor data can improve the user experience, but where cameras absolutely do not belong. The ease of deployment and capital efficiency of Butlr's products enable unparalleled workplace analytics to improve space utilization," Patel said.
Butlr's Heatic™ sensor captures five frames per second of body-heat data, making its insights available in subseconds, versus alternatives that require heavy-duty and expensive computation while providing inferior results. As building owners and operators contemplate the future of the built environment post-COVID, Butlr data provides new and unprecedented opportunities to construct and operate buildings that reflect how we use, and wish to use, physical space. 
"We understand the unique challenges businesses and organizations face with spatial intelligence, privacy and safety today," said Butlr Co-Founder Jiani Zeng. "Butlr is designed to provide an effortless, highly-effective and secure solution to meet their growing needs." 
###
About Butlr 
Butlr is a private-by-design people sensing platform using body heat to detect occupancy, headcount and activity, and generate accurate, real-time and historical spatial insights. Butlr's patented wireless architecture makes for deployment in minutes with the industry's lowest total cost of ownership. The platform is being deployed in the built environment including offices, retail and senior living to drive better space utilization, optimize pricing, streamline operations, and improve the user experience.
More information is available at:
Media Contact
Chikodi Chima
chikodi@moonshotpr.com
206-553-9561