11 CRE Events to Attend in 2017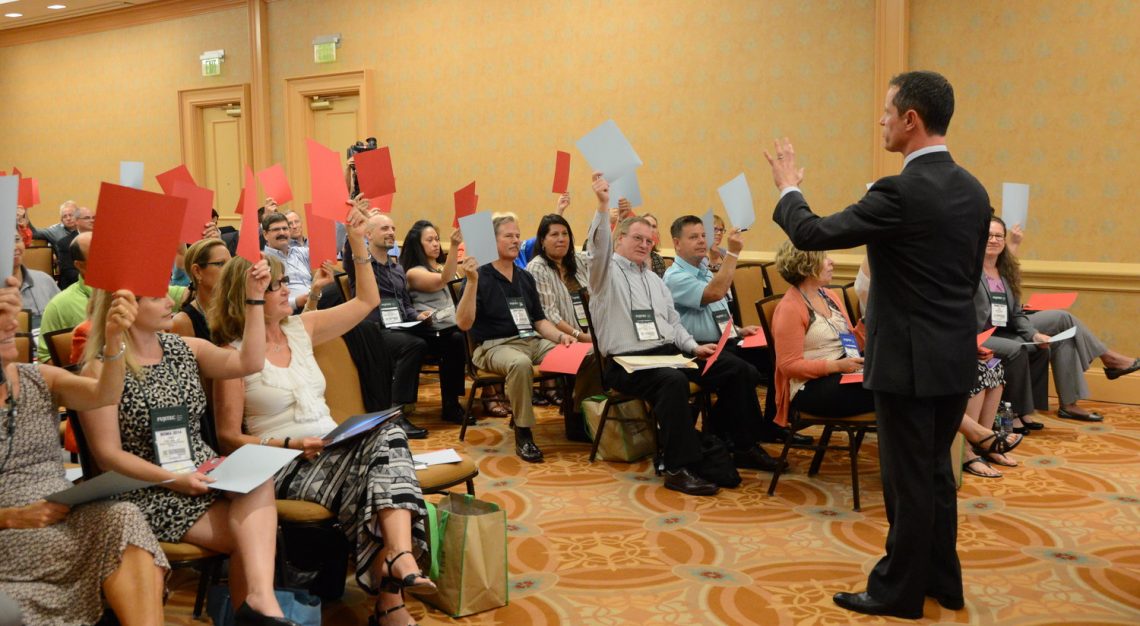 Just in time for your new 2017 calendar planners: the top commercial real estate events for industry professionals. Expect the CRE Tech revolution to continue with this year`s trade shows and conferences highlighting the technology changing how CRE professionals conduct business.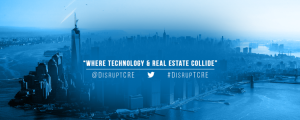 DisruptCRE 2017
Meet with the top disruptors in Commercial Real Estate technology at DisruptCRE a full day conference hosted in several major cities around the United States. The presenters discuss how technology is changing how properties are developed, managed, sold, and financed. DisruptCRE includes educational panels and a popular pitch session called "Meet the Disruptors." Stay tuned for 2017 dates in a city near you here.
CRE Tech Intersect
These exclusive evening seminars highlight notable tech entrepreneurs and thought leaders exploring how technology is changing the commercial real estate industry. This essential industry event happens in major markets across the United States, but New York and San Francisco are definite can`t-miss opportunities to meet industry leaders and network. The 2017 dates and locations have yet to be announced. Check back on CRE-Tech for the latest.
Commercial Real Estate Finance/Multifamily Housing Convention & Expo
Commercial and multifamily real estate finance professionals gather in San Diego for four days of relationship building, networking, and deal making. CREF is for all finance professionals in the commercial real estate industry and is regularly attended by CEOs and experts who discuss regulatory developments and strategies during engaging panels and educational sessions. Reserve time for Feb 19-22 and register today.
NAIOP National Forums Symposium
Connect with fellow members at the NAIOP National Forums Symposium in Indian Wells California. Over 600 members meet to exchange insights from fellow leaders in the commercial real estate industry. The Forms Symposium is made up of developers, Elders, investors, asset managers, and other professionals interested in the commercial property industry. Register here and plan to attend April 24-26.
SIOR Annual Conference
The Society of industrial and office Realtors will meet in New Orleans for the 2017 Spring World Conference. The SIOR meetings feature educational programming, networking opportunities, group breakout sessions, and industry exhibitors. Spring World Conference runs April 26-29 and interested attendees can view the full schedule and register here.
RECon 2017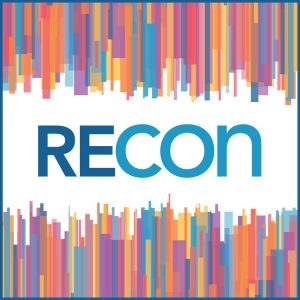 What you learn in Las Vegas shouldn`t stay in Las Vegas from the RECon global retail real estate convention. Hosted by ICSC, RECon provides deal-making networking and educational opportunities for retail professionals around the world. Expect over 30,000 attendees and 1,000 exhibitors to walk through the doors over the three-day event in May. View the itinerary and register at the ICSC website.
I.CON 2017: Trends and Forecasts
Spend two days learning the latest on trends from notable leaders in industrial real estate in beautiful Long Beach, California. Expect to hear the latest market data on logistics supply chain and e-commerce. Network and acquire strategies from the top professionals in North America. I. CON takes place June 8-9. Register on the NAIOP website.
BOMA 2017
Be in Nashville, Tennessee from June 24-27 for the Building Owners and Managers Association International Conference and Expo. Registration is open for the four days of educational power sessions, exposition, and TOBY Awards. Visit the Green and Technology Pavilions, plus the Expo Hall, to see the latest developments in IoT and big data in building management practices.
ULI National Convention
The Urban Land Institute attracts more than 6,000 professionals from every real estate niche meet to network and learn the latest about the industry. Developers, architects, investors, attorneys, and government officials brush shoulders over the course of the meeting. Plan to be in Los Angeles from Oct 23-26 and visit the website for details.
CREW National Convention
The four-day Commercial Real Estate Women (CREW) National Convention is a premier networking event for industry professionals. Attendees receive leadership training, educational sessions, and hear about the latest industry trends from top professionals during keynote speeches. The 2017 event moves to Houston, Texas from October 25-28. Learn more at CREW Network.
Corenet Annual Conference
CoreNet attendees walk away with a broader knowledge of markets, profitable business models, and new innovations in CRE. Over 2000 industry executives regularly attend this event which provides time for networking between breakout sessions. This year`s CoreNet Global Summit will be based in Seattle November 5-9.  Stay tuned for event registration.
These trade shows and conferences are just the tip of the CRE learning iceberg. Stay tuned for more incredible CRE events to come in 2017.