17 Ways Co-Working Has Literally Changed Everything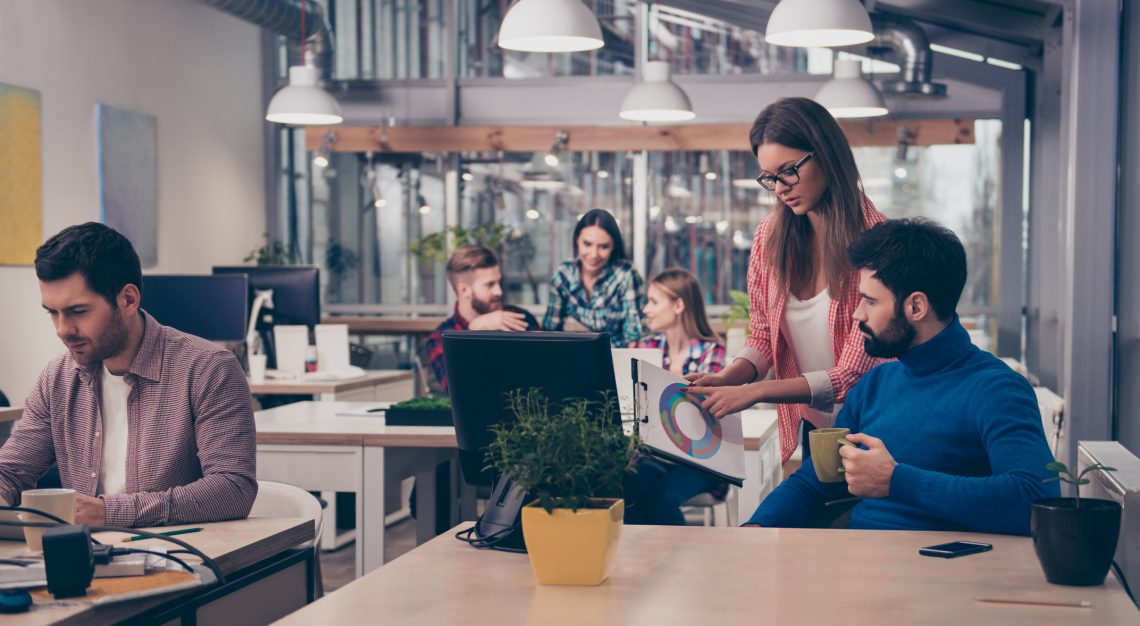 Forbes made the point of how the Apple iPhone upended Nokia's dominance in the cell phone industry and compares that to the way that WeWork and new co-working models have changed everything. It's changed the types of places where offices are located, it's changed the way that offices are designed, and it has changed the way companies target workers.
    A building is no longer necessary to run a legitimate business. Businesses and workers have way more flexibility over where they work than ever before and it is not necessarily an office building.

    Activity-Based Work (ABW) describes how work is organized now. Some jobs do not require a solitary desk and computer. Workspaces are now being crafted to fit the type of work or activity being done.

    The office space itself is now being used as a way to attract talented workers. How flexible, modern, tech advanced, and enjoyable an office is, is as much of the pitch for employers as salary and vacation time.

    Selling office space to new tenants is forcing landlord's and building owners to make nearby amenities part of the selling point – on-site cafes, free employee gym memberships, shopping centers within walking distance, etc.

   Traditional models of workers advertising themselves to businesses is reversing to where now businesses are using branding techniques to market the company or business itself to workers.

    Employers are part of the equation for workers who are taking advantage of the carless trend. Eliminating parking spaces and in turn providing free shuttles, Uber or Lyft rides, or locating near public transportation is one way co-working is changing office design.

    Offices are housing fewer and fewer workers and thus are shrinking. There is far less need for skyscraping office buildings or traditional office campuses now that there are so many flexible co-working models businesses can utilize for far less overhead.

    Like hotels, offices are catering to their workers. Providing lifestyle amenities like daycare, laundry service, spa treatments on-site, showers, even sleeping rooms are ways offices are completely changing.

    Employees have more of a say over their working environment, work style, work schedule, and work itself. Younger workers prefer to be free to experiment and innovate which is translating into experimental and innovative ways of designing workspaces based on what workers want – bottom up, not top down.

Vanishing entirely from the office landscape are the old economy office setups with corner offices and cubicle farms. New office spaces look more like café lounges and college campuses, complete with restaurants, entertainment, and shopping.

Collaboration includes open community spaces inside the office campus where workers from other businesses can mingle and share ideas. Offices are being designed to create more serendipitous encounters like this.

Traditional spaces like conference rooms and offices will be reserved for formal work as opposed to daily work. For example, when guests visit the office, otherwise meeting spaces for employees are filled with plush couches and AV equipment for more informal meetings.

Businesses are using the work-from-home trend to make office spaces more attractive. That includes providing the comforts of home – free gourmet meals on-site, personal delivery service, etc. – to the office.

 Starting this year, more offices are going to begin making new co-working schedules official by

making it policy

, providing further evidence of the belief in the staying power of new co-working models coming from business owners.

 In about a decade, experts predict that close to a third of office space

will be categorized as "flexible" based on 22% growth

in the flex office sector for the past seven years. Traditional office only grew at a 1% rate over the same period.

 Old shopping centers and city malls are being transformed into

new office campuses

that look more like entertainment centers than offices; where gyms, lounges, cafes, and meeting spaces are to be shared by all business tenants.

Like the cell phone made it so that we could be reached at anytime whether we were at home or not, work itself can happen at any time and from anywhere – completely upending the commercial office space.