3 Reasons New Tech Could Be a Challenge for Real Estate Professionals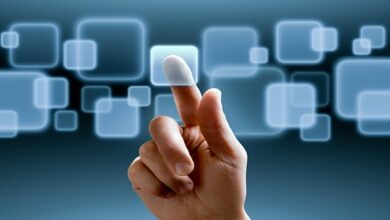 In the last few years, both the Internet and the advent of mobile technology have transformed the working environment of real estate professionals. In addition to challenging many long-held assumptions regarding the industry, new tech is also proving to be a challenge for real estate professionals in a number of important ways.
While technological changes within the real estate field have led to numerous opportunities, real estate professionals have found that integrating the new technology is sometimes easier said than done.
1. Increased Competition
As technology becomes more ingrained in the industry, an increasing number of agents are focusing primarily on providing their clients with the latest technology. For instance, some agents are now specializing in providing innovative methods for marketing listings based on technology. In the past, agents were typically able to maintain a large market share within their own geographic area, facing only competition from agents within that specific area. Today, that is no longer the case. Instead, there are virtually almost no geographic boundaries, as real estate professionals face competition from other agents and brokers from practically every corner of the world.
2. Overwhelmed by Options
While real estate professionals are able to take advantage of an incredible array of tools thanks to the latest technology, those options can oftentimes be overwhelming. For instance, real estate professionals may find themselves wondering whether it is best to focus on Instagram, tweet, or incorporate video into their marketing strategies. With so many options available, real estate professionals can easily fall victim to analysis paralysis. As a result, they may fail to integrate any of the latest technological tools and consequently fall behind the competition.
3. Transitioning to a Paperless Office
At one time, the thought of a paperless office seemed like a distant dream. Today, the possibility of operating completely paperless has become very much a reality. Yet, many real estate professionals still struggle with making the transition to a paperless office. One of the most common challenges faced in the real estate industry in terms of transitioning to a paperless office is simply convincing real estate professionals to adapt to new technology. One of the reasons for this is a concern regarding online security. While some real estate professionals might be concerned about what would happen if their building were to burn down, cloud-based technology has resolved such concerns. Convincing real estate professionals to make the transition to a paperless office will become paramount in the future, particularly as new technologies, such as DotLoop, become even more mainstream.
While technology presents some potential challenges for the industry, it is nevertheless important for real estate professionals to recognize its potential. As technology within the real estate industry continues to develop and emerge, it will become even more vital for real estate professionals to leverage the capabilities made available.