3 Top Standout Real Estate Tech Products You Can't Miss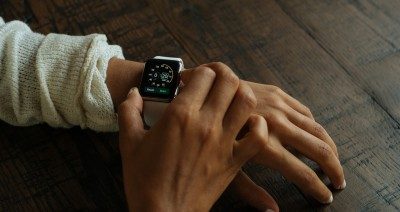 Recently, it seems as though real estate tech is evolving too quickly to track. With so many new real estate tech products, it can be difficult to keep up with all of them, let alone determine those that are indispensable. Below, we cover three standout real estate tech products that you should take notice of.
Cloze
Cloze is aimed at giving real estate professionals the benefit of smarter relationship management. While the myriad of social media and other digital networking venues today can make it easier to find prospects, it can also make it more difficult to manage relationships. Cloze works to close that gap by giving users the ability to see everything about their contacts in a single place. Phone calls, emails, notes, social media, meetings, and follow-ups are all located conveniently in one place. As a result, data entry is eliminated, as Cloze is designed to keep track of everything automatically, including info from Facebook, Evernote, Twitter, and numerous other services. Additionally, everything is organized without any busy work. Cloze is able to organize by company, meeting, contact, etc. Designed to be responsive, Cloze also grabs email signatures to help ensure contacts are always completely up-to-date. In fact, this handy tool also features a learning algorithm that understands who is important to a user and automatically provides a prompt at the right time to reach out to contacts, ensuring users are always on top of their pipeline and contacts. Cloze is also completely secure and private so that users never have to worry about confidential information being compromised.
Smart Watches
In the last year, there has been a tremendous amount of focus on wearables. Both Apple and Android now have offerings in this market. Given that Android Wear is now capable of working with iPhones, it is definitely time for real estate professionals to begin exploring how wearables can benefit their business operations. At the moment, there are not a lot of apps specifically geared toward real estate, but a couple that do offer incredible benefit are from Trulia and Zillow. These apps are designed to send push notifications directly to a smart watch, thus notifying users of new leads. Smart watch apps can also be used to remotely trigger the camera on a phone, which can be great for those times when a user also needs to be included in a photo.
ResiModel
Designed specifically for multifamily transactions, ResiModel is a deal management, analytics, and valuation platform. The goal of this relatively new tool is to help brokers streamline their business operations while saving time and gaining an edge over the competition. According to the company, ResiModel makes it possible to reduce underwriting time by half by sharing property data electronically. In addition, users are able to build their own database of comps. Real estate professionals using ResiModel are able to ensure a more consistent and accurate cash flow and justify higher NOI projections for improved underwriting.