4 Emerging Trends in Real Estate Technology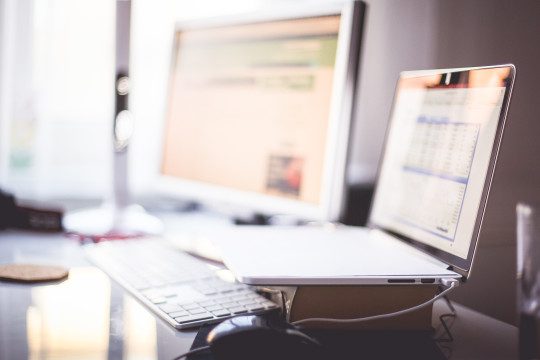 Today, it seems like real estate technology is developing at the speed of light. In order to remain competitive, it is essential for real estate professionals to ensure they stay on top of the latest trends in technology. We review four trends in technology that are changing the real estate field.
1. The Rise of 3-D
3-D isn't exactly new, but it isn't developing incredibly fast and becoming increasingly mainstream in the real estate industry. Real estate professionals are using 3-D models more and more for listings. The evolution of 3-D in the real estate industry is certainly not complete, however. As the industry continues to move forward, real estate professionals may soon be providing 3-D models to clients following a purchase so that new owners will be better able to visualize their properties for decorating and remodeling purchases.
2. Post-Transaction Services
No longer is the focus simply on selling a home. More and more, real estate professionals are focusing on providing post-transaction services to their clients, as well. Providing such services has proven to be an excellent way for real estate professionals to improve their value as agents while also providing a comprehensive selling or buying experience that extends far beyond one transaction. In many ways, this approach has evolved into a concierge-type service that allows real estate professionals to serve clients for many years into the future.
3. Mobile
Of course, it's little secret that mobile is bigger than ever. The majority of real estate traffic is now coming from mobile. The reality is that if a real estate professional has not developed a mobile presence, he or she is already behind the competition. Moving forward, mobile will only become more important.
4. Live Showings
At one time, virtual tours were the hottest thing in real estate. Today, live showings have eclipsed virtual tours by providing live video tours and open houses. Given the rise of live streaming services, real estate professionals can now take advantage of the opportunity to take clients on a live virtual showing when the client is not able to attend an in-person showing. All that is necessary to attend a live showing is a tablet or smartphone. With the availability of live showings, real estate professionals are able to market properties more effectively while also providing greater exposure. For instance, live showings can be used in situations in which a client living out of state or even living across the world would like to view a property but is not able to travel to do so. This can prove to be particularly beneficial in highly competitive markets in which properties move quickly and there is simply no time to waste.
With so many new trends developing in real estate technology, real estate professionals must ensure they remain on the cutting edge in order to stay ahead of the competition and provide their clients with the best overall experience possible.