4 Reasons Commercial Real Estate Tech May Never Be the Same Thanks to Big Data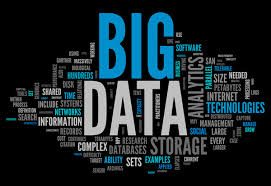 Big data is having a tremendous effect on the commercial real estate industry. So much so that the industry may never again be the same. The ways in which big data is transforming the commercial real estate industry are numerous and varied. Below, we take a look at just a few of the ways in which big data is changing the commercial real estate industry.
1. Improved Decision-Making Capabilities
When it comes to making informed decisions, real estate professionals must have access to the latest and most comprehensive information possible. In an industry that moves so rapidly, it is vital that brokers, investors, and real estate agents be able to access the information they need on the go. Thanks to the availability of cloud-based data, real estate professionals can now make the most informed decisions possible by accessing information in real time from wherever they may be.
2. Fewer Risks for the Development of Projects and Investments
Commercial real estate has always involved some level of risk. Thanks to the intervention of big data, however, that risk is being decreased. The availability of credit risk algorithms is providing real estate companies with the ability to analyze massive amounts of data from both licensed and public sources. This makes it possible to produce highly accurate risk scores for real estate projects. With this data, investors are able to analyze everything from how sound a building might be to whether the proposed owner is financially reliable.
3. Faster Commercial Real Estate Closings
Time is of the essence in all business deals, but when it comes to commercial real estate, it can make or break a deal. Now, with access to big data, real estate professionals are able to speed up the process of obtaining necessary information, which results in faster closings. One of the ways closings are put on the fast track is through the availability of feedback much sooner than in the past. Previously, developers might notice that tenants are hesitant to move forward but not really understand why. Today, developers are able to obtain information much faster. Whether the issue is that a space is priced too high or that it simply might not meet their needs, developers are able to capture information almost immediately and respond accordingly.
4. Improved Building Management
Access to big data is proving to be important not only prior to closings but also afterward. In fact, big data is also transforming the way in which buildings are managed. For instance, many management tasks are much easier than they were in the past. Many managers are placing sensors on the equipment located inside a building, thus providing the opportunity to generate readings on building temperature every few minutes. Ultimately, this can help reduce expenses while also decreasing the amount of wait time for repairing problems.