4 Ways Virtual Reality Technology is Improving the Office Leasing Process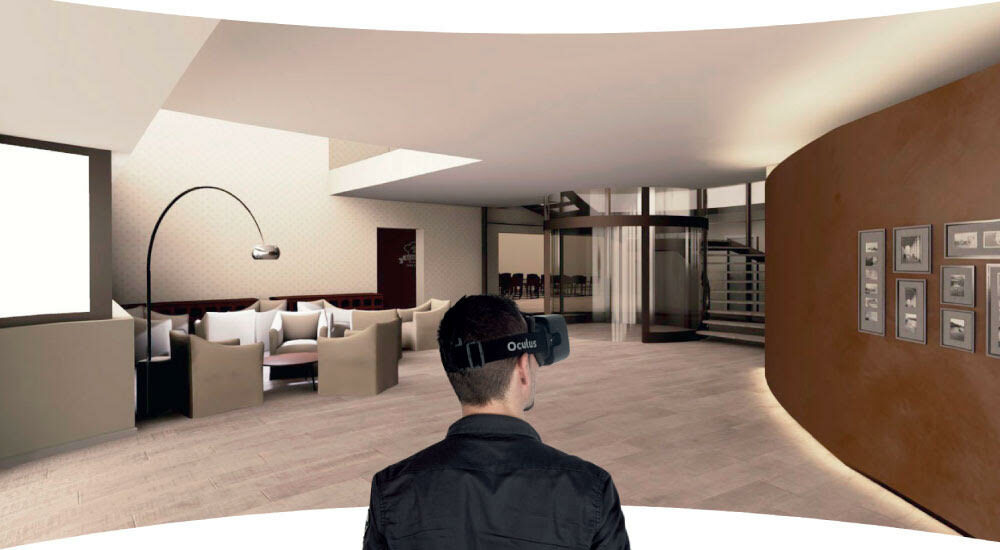 Guest Post by Ara Agopian, CEO of Evara VR
The virtual reality market has made significant strides through 2017. New VR headsets like the Oculus Rift, HTC Vive and Google Daydream debuted amid great consumer and enterprise anticipation, while VR content launches kept pace garnering encouraging download totals.
BI Intelligence forecasts shipments of VR headsets to spike by 1047% year-over-year (YoY) to 8.2 million in 2016. This growth will help propel the virtual reality space to exceed $1 billion in revenue for the first time, according to research by Deloitte. Powering that growth is an estimated 271% increase in investment in VR companies from 2015, according to estimates from CB Insights.
As Wall Street tries to calculate the possible impact on a number of industries, Goldman Sachs Group has put forth some charts laying out its assumptions for what it believes will be an $80 billion market by 2025., with an estimated 2.4 Billion being attributed to the real estate industry. Property owners and development companies are using virtual reality to plan, manage and then market projects, and in other cases, new startups are popping up to handle that process.
1. Owner/Developers can Lease spaces faster
When you have availability in your assets, your goal is to lease it and lease it fast. Virtual Reality let's you cut down on the back and forth with architects by putting test-fit and space planning tools in the hands of your leasing team. Tenants that are better informed about a space can move faster to a decision and faster to a lease. One of the best features is the ability to turn 2D test fits into 3D interactive models which can be viewed and explored on any web browser or virtual reality headset like the Google Day Dream or Samsung Gear
2. Owners' Leasing Teams Increase close rate
The leasing brokers also benefit from Virtual reality in a big way. Virtual reality gives brokers the flexibility to customize their pitch for each tenant, and instantly react to feedback on how a tenant wishes to use space. You can visualize and edit test fits right from your desk in a matter of and share with a single click. Imagine making a unique test fit for different types of tenants–show one layout to a accounting firm and a different layout to a marketing agency. Then bring your iPad or virtual reality headset on the space tour and make real-time updates to the test fit as you learn more about the potential tenant's needs. Early-adopting brokers can utilize the technology as a way to differentiate and to win business.
3. Tenant Brokers Equip clients with the best technology
The job as tenant brokers is to provide our tenants with the best tools for their search and the best knowledge available. Virtual reality provides fully immersive test fitting and space planning experience that will help you communicate with your clients by allowing you to compare spaces and layouts to quickly agree on the best fit for that tenant's situation.
4. Tenants make Decisions with Confidence
Tenants benefit because they can start to customize and plan out their use of space from day one. Then can see if they will fit in the space with different layouts and different headcount growth scenarios. Tenants can make sure there is room for the offices they need, conference rooms, benching and lobby. Tenants will have more confidence in their space decisions.
Virtual reality has the potential to become the next big computing platform. All around us are examples where VR can reshape existing ways of doing things - from leasing new office space to interacting with a doctor.
Ara Agopian is CEO of Evara VR, a virtual reality technology company serving the commercial real estate industry. He can be reached at ara@evaravr.com