5 Apps to Help You Find the Best Home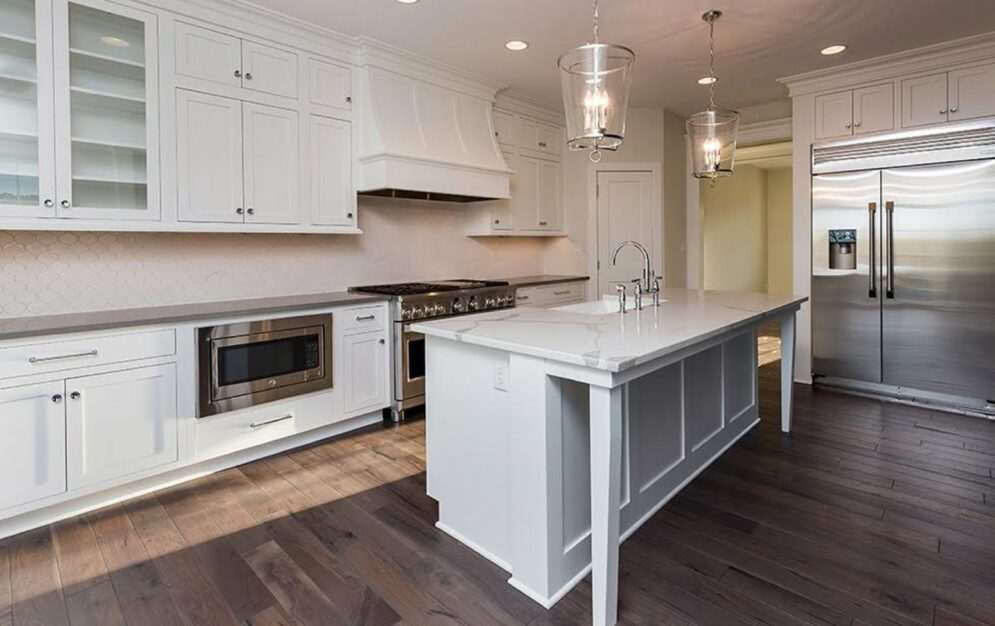 Are you trying to find the perfect home? Well, thanks to some apps, you can look for a range of homes which match your requirements and be guided professionally from the beginning of your search till the end of the purchase. House-hunting can be a difficult task. Plus, the variety of property on the market with varying locations, sizes, rooms and specifications can leave you spoiled for choice or discourage you from continuing your search.
However, you shouldn't let this prevent you from finding the home of your dreams, as there are hundreds of apps which are designed with features that help you filter out the homes that don't meet your specific criteria.
With the tap of a finger, you can get accurate information about the price of a home, its location, value, statistics and even detailed advice on desired neighborhoods.
Here are some amazing apps which are great for helping you find the best home.
Realtor.com
Being able to search for homes by schools and narrow your hunt down to particular towns and districts, scores this app extra points. Realtor.com makes house-hunting easy for families who consider the location of their home to be an important factor.
If you prefer a particular neighborhood, you can search for local listings in your desired area. It is available on Android and iOS devices and allows you to switch from your phone to laptop seamlessly. This user-friendly app incorporates the latest improvements in technology in order for you to have a better experience. So look out for updates so you can enjoy the best features this app has to offer.
Real Estate by Trulia
Trulia is a well-designed app that match your criteria. In addition to that, it comes with a vast range of impressive features which aim to make your house-hunt as easy as possible. Information is available about average house prices, crime rates, nearby schools, restaurants and gas stations, which are things that many people regard when househunting. One of its exciting features also includes immersive views of apartments, townhomes, and condos rather than maps. Many people find visual images very appealing and being able to see every room in a house with the touch of a button on your phone is easy and convenient for some people. I like having the ability to see what state of the art appliances are inside the kitchen. That can be a big factor when considering a home, because the last thing I want to do is replace an outdated fridge and stove before move in.
This app, as with most good apps saves you time and money spent on visiting property and meeting with agents.
Dweller
Dweller is run by the U.S Census Bureau and provides useful information about the districts or neighborhoods you are considering moving to. You can get everything from statistics, demographic and, the population of your chosen area in order to give you an idea of what it would be like living there.
For some home seekers, the demographic, size and nearby facilities are very important to consider so if you are a person that needs to get a feel of what a potential neighborhood would be like then Dweller may just be the app to help you find the best home.
Real Estate by Xome
Some homeowners need to make guided decisions and use the professional assistance of an agent, which is why Xome goes the extra mile by connecting you with agents. They also assist you with the process from start to finish so you never feel alone during the hunt. Xome opens up an opportunity for direct communication between customers and agents so they can share their thoughts on homes which catch their attention and work together in finding the right property. 
Redfin Real Estate
Nowadays, you no longer need to depend on an estate agent to find you an affordable home. Apps like Redfin let you dive straight in so you can search through listings yourself.
Redfin is great for helping you find homes that suit your style and preference and its 'favourites' feature is particularly striking. With this tool, you are able to mark a house and receive updates on status or list changes.
Looking for a home that meets your criteria, location preferences and suits your needs and style can be a difficult task to carry out. Fortunately for you though, the wide selection of available apps online, will help narrow down your search, making it much easier for you to find the home of your dreams.
Author Bio- Elizabeth is on the content team for Dynasty Partners, which builds high quality, architecturally rich homes with innovated designs. She enjoys decorating homes, hiking, hanging out with her family, and volunteering at the animal shelter in Des Moines, Iowa.