5 Smart Cities We Can All Learn Something From (And You Might be Surprised Who Made the List)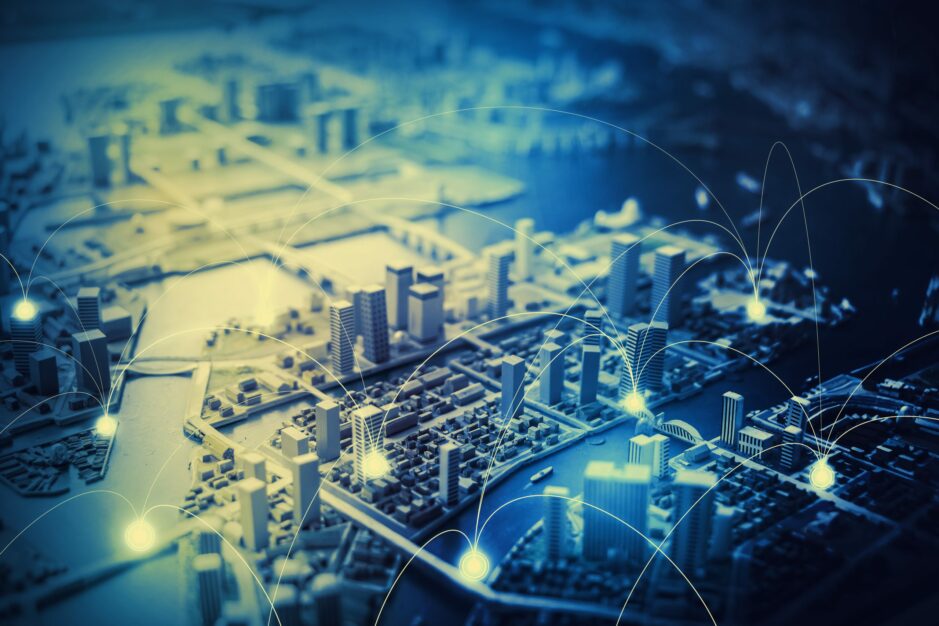 There is a crucial ingredient found in all of the Smart Cities around the world that we can all learn something from. It is backing from a supportive local government. We found that to be true when we took a look at five Smart Cities that are getting attention to see what we could all learn from them about what they're doing right. Here are the top 5:
#1: Columbus, OH
The Midwest isn't the first place you think of probably when you think Smart Cities, but three years ago, it was the Capital City of Columbus, OH that earned the Department of Transportation's $50 million grant. The nationwide Smart City Challenge pit nearly 80 cities against each other and challenged them to show why their city deserved the grant.
Home to Ohio State University and a progressive city government, Columbus has raised a half a billion dollars on its own besides the $50 million grant to improve public transportation using Smartphone apps, cashless payment systems, and multi-modal travel planning, among many other innovations.
#2: Kansas City, MO
Kansas City was among the top five finalists for the DOT grant but lost out to Columbus. The city's plans to convert 2.2 miles of downtown space into a Smart District garnered them the second most votes. Despite losing, like the other top finishers for the grant, Kansas City lawmakers promise to continue making changes without the grant to alleviate congestion and improve street flow using streetcar sensors and real-time data.
#3: Pittsburgh, PA
Like Columbus, the city of Pittsburgh is home to a top University that is partnering with the city to devise ways to make their city a "smart leader." Carnegie Mellon helped Pittsburgh compete for the DOT grant but came up just short. Still the University awarded the City of Pittsburgh a grant worth nearly $11 million to continue its goal to be a leading Smart City and the University of Carnegie Mellon's new "urban lab."
#4: Las Vegas, NV
In Vegas, every year brings more than 20K events that flood the city streets with traffic clogging tourism. Using a combination of data analytics, Smart cameras, and IoT-enabled traffic lights, Las Vegas is going to be able to reroute traffic, change lights based on the amount of foot versus vehicle traffic, and more to improve safety on their streets.
#5: Denver, CO
Finally, Denver has long been a leader in tech innovations. Today it is still making headlines as an innovator in the Smart City category. From new modes of eco-friendly, tech advanced public transportation, the highways, byways, and city streets are being designed to flow much easier based on traffic overviews done in real-time. Plus, the city is making sure that poorer neighborhoods are not ignored with the mayor promising to install 50 Smart public transportation kiosks in those neighborhoods.
3 Lessons Learned
Cities across the country are embracing Smart technology as a means to serve the public while reducing public costs. In examining these cities, we learned 3 important things about the top Smart Cities that should help others:
You need the help of others
Public/private partnerships working with a supportive city government makes all of the difference in the success of public buy-in for Smart City improvements.
Safety first has to be a focus (carefully)
KC is doing a lot to improve public safety through traffic monitoring but some of their measures could be seen as big brother type surveillance that could make citizens uncomfortable. Public input through hearings is a good start to make sure that when it comes to surveillance that safety is the priority and not invading privacy.
Choose technologies wisely
What is state-of-the-art today could become obsolete within 5 years. After investing so much time and money to make these improvements, taxpayers are going to be very resistant to having to do it all over again in another five years. Talk to experts and make sure you are choosing technologies that have staying power and can be easily upgraded in the future.