6 Smart City Design Trends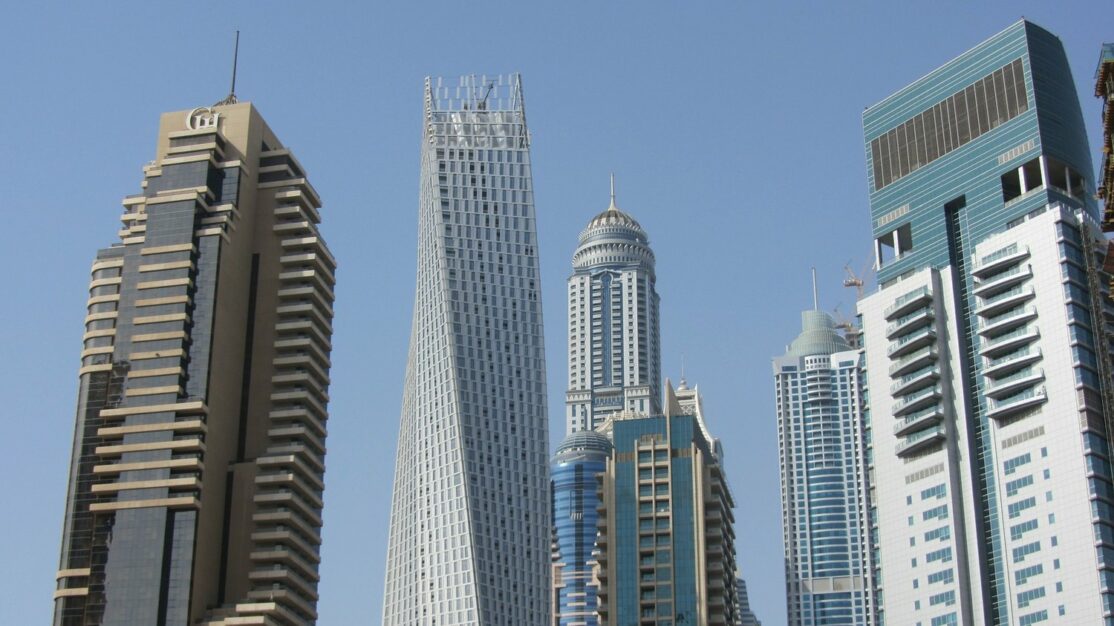 Two generations ago, visions of cities of the future involved flying cars, fast transportation, and stylistic buildings. We still need to work on the flying cars, but cities are making zipping from point A to B more efficient thanks to the Internet of Things (IoT) revolution. Municipalities can calculate things like how much time commuters will save while reducing unfriendly environmental emissions, energy usage of specific buildings, or how many parking spaces are open on a given street right now. That's just the start of how IoT is changing cities. These are the top smart city design trends emerging across the globe.
Sensors
Sensor technology is the touchstone of the smart city revolution. They're being planted into the ground to monitor rainfall and automate sprinkler systems. Cameras or embedded sensors guide drivers to open parking spaces. Singapore uses sensors to detect littering and smoking. At home, sensors are monitoring electric and water use. Practically every smart city application listed below depends on some type of sensor and networking monitoring.
Traffic Flow
Deploying a network of sensors and cloud computing, smart cities automate traffic flow to reduce commuter congestion. Traffic lights fine-tune timing to the amount of traffic moving through an intersection. Amsterdam is a prize example of using a virtual traffic manager. Since the implementation of the TrafficLink SCM system, the commuters spent 10 percent less time waiting in traffic. Other cities are using the interconnectivity to reroute traffic to avoid accident scenes, monitor parking usage, and improve pedestrian safety.
Environmental Sustainability
Cities are exploring how to reduce their environmental footprint, improve air and water quality, and provide sustainable energy. These efforts range from rooftop gardens to using desalination technology to purify water sources. In Norway, Oslo is powering its metropolis by converting garbage to a clean fuel source. Their initiative has been so successful that the city began importing waste. Here in the United States, drought-stricken California is looking at measures to require water monitoring that would detect the smallest of leaks. The sophisticated sensors will be combined with data from aerial flights and satellite technology to create "water budgets" based on the area's topography.
Wireless LED Lights
Incandescent light bulbs are generally inefficient light sources. That's one of the reasons why Barcelona installed LED street lights. Smart LEDs are even more efficient, by running off solar power or activating on motion sensors. Cities are networking their lighting much like traffic sensors to automate intensity and illumination based on the area's needs. Lights along a residential street can dim if few cars travel it at night, reducing energy costs and light pollution.
Smart Buildings
Envision Charlotte launched in 2011 with the goal to reduce energy use by 20% in commercial buildings. Through a partnership with real estate owners--and the installation of meters--the city's energy consumption was down 16% by late 2016. New technology is helping buildings monitor everything from HV/AC efficiency to occupancy rates. When combined with an intelligent monitoring system, buildings can automate lights, humidity, temperature and more. The reduced energy output translates to more efficient buildings that save owners money and make buildings more sustainable.
Municipal WiFi
Free city Wi-Fi is taking off. In San Antonio, parks will soon have solar-powered benches acting as Wi-Fi hotspots. The previously mentioned LED street lights in Barcelona play double-duty as a hotspot. Citywide Wi-Fi is a huge trend in smart cities design and essential for their networking monitoring.Expect to see and hear more about how cities are adopting IoT to improve the quality of life for its residents. Strategic alliances are committed to innovating new partnerships between technology innovators and governments.