6 Trends in Retail Tech to Improve the Buy, Catch the Cash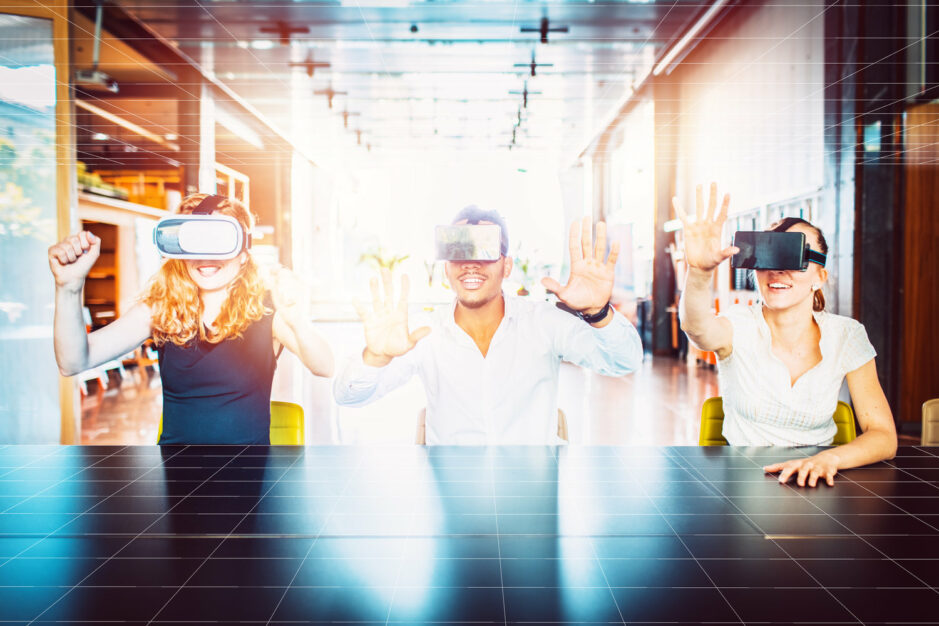 With all of the talk about Millennials ruling the marketplace for the next 30 years and Generation Z, ages 5-19, already expecting the world to revolve and evolve around smartphones, mobile apps, digital space, and mixed reality, how can retailers make the cut in 2017? For starters, this last installment of our five-part series on the retail tech industry offers retailers a game plan to embrace top technology trends to improve profitability and position in the marketplace.
1. Chatbot technology
Imagine strolling the mall while a virtual concierge alerts you to that "must-have" sweater two stores down, answering your questions about size, availability in real time. Products like Apple's Siri, Google Home, and Amazon Echo continue to condition consumers to embrace the formerly strange act of conversing with computers. Chatbot technology also offers real-time intelligent package delivery that can provide ETAs, driver name, and vehicle identification/type.
2. RFID and the Internet of Things (IoT)
Sure, Radio Frequency Identification has been utilized by retailers for years to minimize theft and loss, but retailers looking to improve their bottom lines are relying on RFID tags and sensors to track inventory (real-time, of course). Most retailers, positioned well below the bar set by Amazon to never run out of anything, can hardly expect to remain in the game without incorporating this tech trend. Intel Executive Joe Jensen identifies inventory as "the root cause of shoppers going to stores less"
Often discussed in tandem with RFID, the Internet of Things includes but is not limited to RFID technology. Zara, a leading Inditex brand of "fast fashion," uses IoT both to enhance in-store shopping experiences and, on the supply-side of its operations, to link its inventory.
3. Robots
Retailers can achieve cost savings and the "Wow! Factor" with the "employ" of robots, both in their stores and in their warehouses. Business Insider reported last year the rising costs of human resources can be significantly reduced, thereby increasing profits, by replacing employees with robots. Already testing in the marketplace is Lowe's OSHbot, Best Buy's Chloe, and Target's Tally, to name a few. Robots can travel throughout aisles stocking shelves, helping shoppers find what they ask (often in any language), and retrieving products from a kiosk at a customer's request.
4. Artificial Intelligence
In many ways, much of the technological trends mentioned so far rely in some form or fashion on developments in artificial intelligence. The most significant benefit in this 2017 retail tech trend is the plethora of consumer data gathered by AI technology. Retailers will only remain viable if and only if they react and respond favorably to the ever-changing demands and behaviors of their customers. AI enables them to do so with real-time, accurate information.
5. Virtual Reality
VR isn't solely about gaming anymore. Retailers can use virtual and augmented reality to recreate a consumer's home setting, try-on multiple sizes and styles of clothes, and test-drive furniture for comfort and durability. Several online and physical stores like Wayfair and Gap are using Tango, an augmented reality technology developed by Google, to enable 3D product images overlaid onto 3D camera images for an engaging, immersive shopping experience.
6. Customization and Personalization
You may ask what is so new about this trend. After all, retailers from all industries have been working to customize and personalize the shopper's experience for decades. Technology makes this more possible and more accurate to the point of absolute precision than retailers have ever been able to achieve. Investors Business Daily identifies one of the most essential goals for retailers to reach this year is to become omnipresent in the entire process of educating shoppers, anticipating their needs, and staying in touch with them from one transaction to the next. Customizing products and personalizing services provides the connection and satisfaction today's shoppers are increasingly demanding.