7 Strategies to Improve Marketing for Real Estate Agents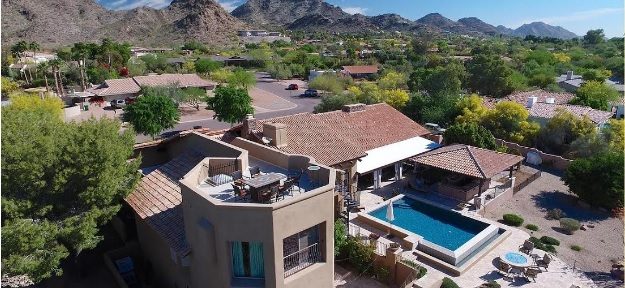 Gaining new client attention is tough in the saturated real estate market. The most successful agents constantly sharpen the tools they use to remain a top producer. For agents seeking to spice up their game, these seven strategies help real estate agents improve their marketing returns.
1. Drone Aerial Photography
Video tours are the rage, but after a potential lead views six, eight, ten or more, the videos starting blending together. Bring a property to life with stunning drone aerial photography. Drone footage transforms traditional real estate videos with an impressive visual experience that showcases a property from all angles. Show off stunning mountain views or the lush landscaping in an innovative way that will stand out to potential homebuyers. Drone real estate photography works for residential and commercial listings. Provide a tour of a shopping center to showcase its traffic flow and size or show off the amenities close to the property. Commercial drone photography services are now legal.
2. Post Videos on Social Media
According to HubSpot, one-third of all online activity is watching video. Video marketing is incredibly effective because it`s more likely to be viewed and shared with social audiences. Posting videos on YouTube, Facebook, Instagram, and Twitter increases the chances of reaching a wider audience. Top producers stand out more by taking advantage of the newest Live video broadcasting features available on several social networks. These early adopters are using the latest video trend--and the networks emphasis on promoting their new broadcast features--to maximize their audience reach. Other video ideas: use attractive drone aerial photography, add text overlays, interview clients, or host live virtual open houses.
3. Engage on Social Media
Don`t just promote listings--ask questions, share neighborhood events, provide insights community happenings. Being an active member of your community showcases your expertise. When you do share a listing, ask the client to share the post on their social media profiles for increased reach. Initiate and engage potential customers in conversations to maximize brand exposure.
4. Update Your Website
A customized website with unique content drives potential customers to discover your listings. If your website updated a decade ago, it may be time to revamp the user experience. Video and stunning photography should be a priority for the content on your real estate website. A recent HubSpot study showed that including a video on landing page increased lead conversion rates 80%. That`s a powerful number. Add drone photography for dynamic moving background of your city or create a scrolling header with eye-catching images. Visual impressions matter in real estate, and it`s no different on your website.
5. Writing a Blog for Website
Blogging adds value to a real estate website by providing customers with advice to solve their problems. It organically boosts search engine ranking and highlights professional knowledge in your market niche. Current best blogging practices involve more than text, since over 80 percent of viewers skim the content instead of read. Create photo galleries, infographics, videos, podcasts, and more for a real estate blog. These content types can be stand-alone posts or support existing content. As an added bonus, blog content increases the content available for social distribution.
6. Investing in SEO on Website
Search engines constantly change their guidelines to ensure when a user conducts a query, the most relevant content pops up first. This means staying on top of content marketing trends and SEO best practices. It`s not just keywords--images, placement, page name all play a role in SEO. Investing time into learning what search engines analyze when ranking a page is valuable. Savvy real estate professionals use this knowledge to optimize a website for maximum organic reach.
7. Purchasing Online Ads
Unlike traditional marketing, Adwords and social network advertising is scalable, measurable, and trackable. Campaign effectiveness can be assessed on everything from new traffic to downloads. Facebook`s changes to its news feed means businesses need to consider investing content marketing dollars into boosted posts and targeted paid content to maximize distribution. The good news is advertising on social media is low-cost and the targeting options help expose the content to the right people. Google AdWords advertising could be right for some real estate professionals looking for their website content to appear on top of search results. Google Adwords can even promote a video as a banner ad or in-stream advertising.
Achieve more leads with an engaging content that incorporates the latest in marketing practices. Top real estate producers know the strategies that improve their marketing efforts. Boosting website traffic with organic or paid promotions works best with eye-catching content. Video marketing is a leading marketing trend. Get creative by using drone photography services to attract the eye of new customers or by broadcasting Live on social networks. Be strategic on posting your original video content through social media via organic and paid promotions.