7 Tech Tools CRE Brokers Can Use to Up Their Property Marketing Game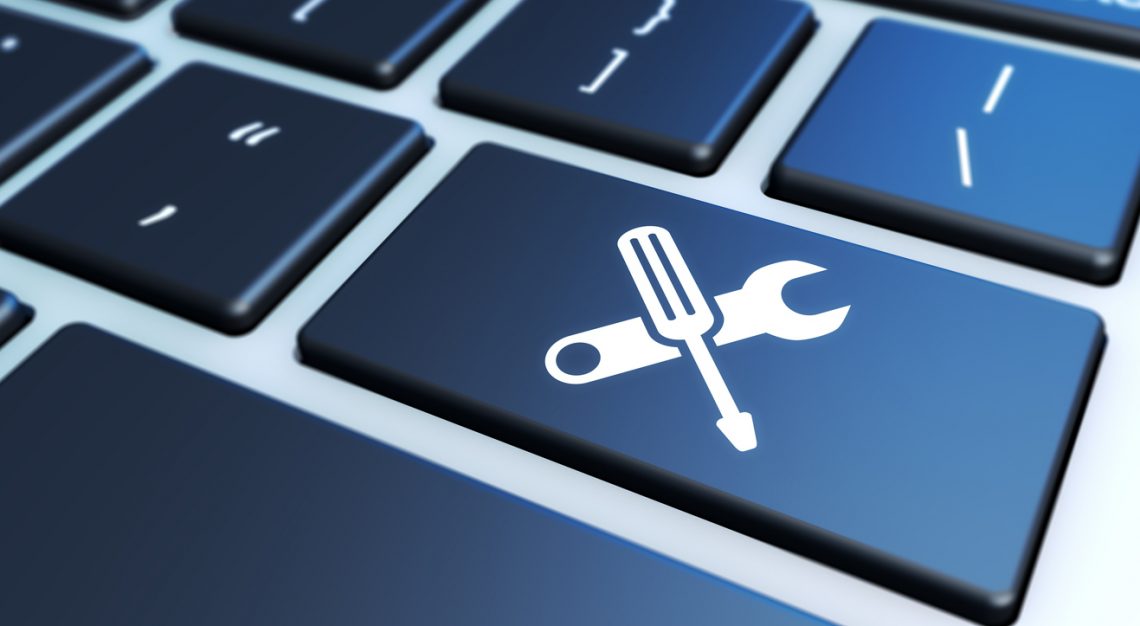 An entire universe of information is at our fingertips but we're not necessarily smarter. Perhaps there is too much information to choose from! In commercial real estate, the same is somewhat true. There are so many different tech tools out there, which ones should commercial real estate brokers use to step up their property marketing game? We've narrowed it down for you – here are 7 that will definitely get visitors to stop and take notice :
#1: 360° Video
Since adding a 360 degree video channel on Facebook, NASA has seen a 35% increase in YouTube subscribers while video views have doubled in just one year. Using 360° video results in more engaged viewers and higher click-through-rates (4.51% compared to 0.56% for traditional video).
Compared to traditional video, 360 degree videos get 29% more views and result in 41% more "earned actions" including new subscribers, shares, and number of views. For commercial real estate, that enables brokers to show massive commercial spaces from every angle giving users control over how to view the property.
#2: Drone Video
Property sites that use drone video attract viewers even if they are not necessarily interested in buying. They give a 10K foot view of commercial real estate, enabling videographers to include traffic visuals, spatial and infrastructure features, the entire space and not just still photos or one-dimensional video of a building.
How to create your own stunning drone videos is the question. The News Funnel actually has its own FAA licensed pilots who are skilled at capturing amazing drone photography and video of commercial properties and venues, specifically for commercial real estate professionals.
#3: Single-Page Websites
A new trend in website marketing is the use of single-page websites which can be highly effective for advertising a unique piece of property. Unlike a traditional website, all the information is laid out very creatively in a single page that users simply scroll down. The best single page properties are attention-getting, using a combination of video, animation, slideshows, and photos in order to tell a compelling story – you have to see this property, for example.
#4: Automated Marketing Apps
With so many tools available, competition in commercial real estate is getting even stiffer. Not all brokers and agents are necessarily skilled at marketing as much as they are at pitching and selling property. There are commercial real estate tech tools that can automate a lot of the marketing for brokers, including sending out regular e-mail or social media blasts, creating digital brochures, and synchronizing contacts to name a few.
#5: Data Analytics and MLS
Technology is also making data analysis evermore actionable. Some commercial real estate tech companies are combining the marketing efficiency of traditional MLS with predictive analytics, giving brokers unprecedented insights into markets across the country and around the globe.
#6: 3-D Video Tours and Visuals
3-D can be lumped in with AR (augmented reality) and VR (virtual reality) in the many ways that it has become a game changer in commercial real estate. It first and foremost lets a client actually feel and move around a space before it's built. When showing off commercial properties, especially to foreign investors, you save time and money by enabling your prospects to truly evaluate a space without physically being there; a huge advantage. 3-D is eliminating the need for an agent or broker to show property in person – until the prospect is ready to make a move that is.
#7: Top Quality CRM
Last but certainly not least, it goes without saying that a top quality CRM can turn an average brokerage firm into a marketing powerhouse. Using the data contained in the CRM to create perfect pitches, know the ins and outs of every detail of the market, and a healthy contact database to market to, there is no better tech tool to help brokers step up their property marketing game than a good CRM.