A Match Made in Heaven: Qualities of a Great Lending Marketplace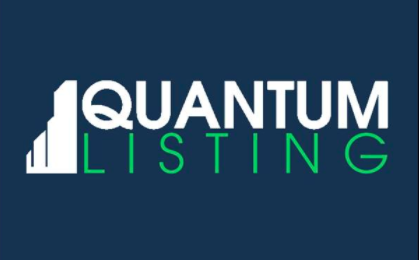 Not all lending matchmaking services are equal. The number of platforms promising to hook up borrowers and lenders with ease is growing. Each lending marketplace focuses on different types of borrowers and lenders. All try to lure in prospects with a variety of features that may or may not make sense. Know what to look for in a lending marketplace before creating an account and putting yourself out there.
Security
How secure is it to create multiple copies of your private personal and financial information to provide to numerous banks as part of the loan application process? You're assuming the files are kept in a secure location, are viewed by the right people, and are destroyed after a decision is made. The truth is once that data leaves your possession, you have no control over who can access it.
While no online account can be completely secure, applying through an online lending marketplace reduces the risk of unauthorized parties stealing your data. The best marketplaces place the utmost priority on protecting details hackers and identity thieves can exploit. Look for "https" web addresses, security certificates, and encrypted passwords. Even better: find a marketplace that allows withholding of pertinent personal details. For instance, Magilla Loans matches banks and borrowers without ever asking for a social security number, name, or phone number. The parties can interact anonymously through the platform, protecting clients and consumers. Trusting a platform with confidential personal and financial information should not be taken lightly.
Variety of Contacts
What makes online marketplaces attractive is the promise of comparison shopping multiple banks for the borrower to choose the right deal. A marketplace that promotes a variety of funding opportunities signals that their lender pool is diverse. How else can you tell if the marketplace is actually serviced by multiple lenders? Check the names of the financial institutions promoted on the website. Inclusion of established banking brands is a solid indicator multiple, quality lenders trust that marketplace to both protect their reputation and provide solid leads.
Speed
The point of using an online lending matchmaker is quick access to necessary funding. Shopping different banks in person takes as long as three to four months. A marketplace can get proposals done in within two days without back-and-forth phone calls and emails.
A marketplace should provide speedy service from their customer service responses to providing qualified proposals. Magilla Loan's MagChat(TM) is a real-time messaging feature for lenders and borrowers to anonymously ask questions during the research and offer process. A matchmaker should offer notification services to alert borrowers when a message or proposal is received. Finally, a lending marketplace should guarantee a borrower will receive queries quickly. Otherwise, move onto the next candidate.
Cost
Some lending marketplaces charge for the honor of using their services either through an origination fee, membership, or a closing fee. Careful if the matchmaker promotes they're "free to post a loan or listing." That signals there could be a charge to contact a lender or to close a deal. Dig deeper into their pricing structure to avoid hidden fee surprises. Magilla Loans doesn't charge for the honor of introducing qualified borrowers to top-notch lenders.
Before swiping right on your next online marketplace deal, do some digging. The service should be completely transparent from start to finish. If top names trust the matchmaker, it's a good bet they are a secure, speedy, and cost-effective place to find the right deal for you to choose.