A Roadmap for Building Technology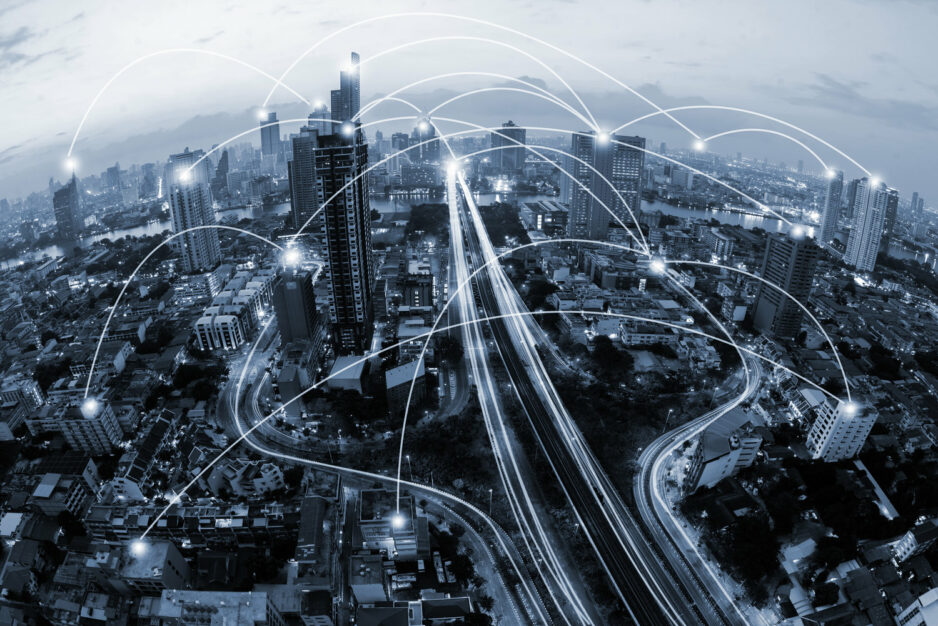 Guest Post by Arie Barendrecht, CEO and founder of WiredScore
There was a time, not too long ago, when internet outages and unreliable speeds were a regular annoyance for businesses – simply an unfortunate fact of life. That, of course, was before seemingly every aspect of most modern companies became dependent on digital communications, cloud storage, and the like. Now, connection-related disruptions aren't just merely annoyances; outages can cripple a company whose very success derives from its ability to execute real-time transactions across the global marketplace.
It's not just financial institutions and tech companies that run the risk of failure due to poor quality internet, however. Today, every company is a tech company so long as it uses the internet to do business.That's why WiredScore –the company behind the international standard for rating Internet connectivity in commercial buildings—created the Wired Certification Guidelines for Commercial Developments and Redevelopments. Intended for free use by members of the architectural, engineering, and development industries, this manual describes detailed best-practices for forward-thinking developers who build with technology and connectivity at top-of-mind to keep pace with increasingly tech-reliant tenants. By simplifying the design process and providing insight into how to optimize a new building's connectivity, the guidelines bring internet infrastructure to the forefront of development efforts in a market where the current aging building stock wasn't built to accommodate changing technological needs for the years to come.
There's no doubt that building professionals and tenants alike are recognizing the value of connectivity more than ever, but until this point, there hasn't been a true authority on how to design and construct commercial buildings with tech in mind. Unlike the design process for building safety or energy efficiency, architects and engineers had few reference points for optimizing mobile capacity planning, conduit points of entry, electrical resiliency, and flexibility to adopt new building technologies.
WiredScore's engineering team recently worked with Related and WSP/Parsons Brinkerhoff to optimize the connectivity design for Related's 300 Lafayette development in New York City. Knowing they wanted to pursue Wired Certification from the start, the building was designed to Wired Certification Standards with diverse Points of Entry and an abundance of conduits. Following additional recommendations outlined in the Wired Certification Guidelines, additional risers, common area WiFi, and early engagement with Internet Service Providers for future tenants were integrated into the building plans. The property progressed from a Silver to a Platinum Wired Certification, the highest achievable, to ensure it is a best-in-class building from a connectivity perspective.
Cutting corners on connectivity infrastructure may be a short-term cost-saver for developers, but it's a missed opportunity for the long-term. Beyond potentially eliminating the need to retrofit buildings down the road to meet tenants' new technological demands – a process which could cost upwards of hundreds of thousands of dollars – constructing with connectivity necessities first helps to differentiate properties in a high-supply market. Especially in cities filled with aging commercial buildings, a modern, future-proofed property truly stands out. In many cases, the ability to offer and market this technological superiority can even translate to more favorable rental rates for a landlord.
Poor planning, perceived financial burden, and a lack of understanding about how and why tenants leverage connectivity often limits commercial real estate professionals from optimally catering to companies that demand technological infrastructure to match the sophistication of their essential day-to-day operations. Addressing these challenges starts with standardizing how our industry approaches the building process: with a set of universal guidelines providing the simple infrastructural foresight needed to keep up with the rapid pace of technological advancement in the workplace, both now and in the future.To download the Wired Certification Guidelines for Commercial Developments and Redevelopments, click here: http://hubs.ly/H06Gqt80
Arie Barendrecht is the CEO and founder of WiredScore, the pioneer behind the international Wired Certification standard that evaluates and distinguishes best-in-class Internet connectivity in commercial buildings. Prior to founding WiredScore, Arie worked as a consultant with the Boston Consulting Group in New York City where he focused on the technology and media industries. Arie holds an MBA from the Wharton School and a BA and BS in Business and Political Science from the University of California, Berkeley.