Acre Designs: Changing House Buying and Building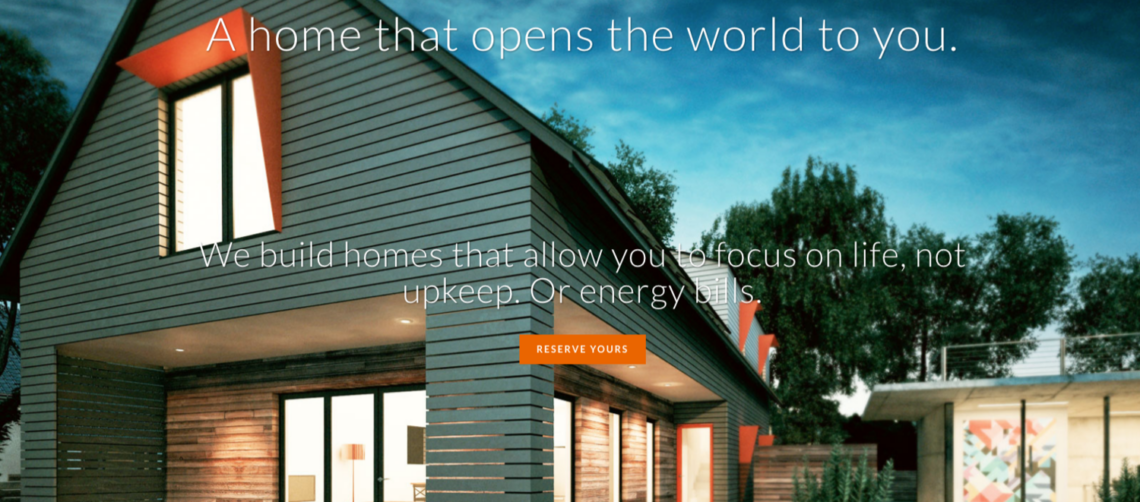 The number of new homes under construction in the United States is astronomical. However, when comparing today's homes with those built 20 or 30 years ago, there are no major differences. Although the materials used are typically better quality, most homebuilders still rely on standard practices from earlier generations. To change the building process, Acre Designs, backed by Y Combinator, includes more advanced technologies to create zero-energy homes.
The primary difference between prefab homes and homes built by Acre Designs is that Acre Designs takes a contemporary path to finished construction. Virtually everything required to build a zero-energy home is maintained in a centralized warehouse. From there, building items are packaged into one shipping container. As a result, the limitations associated with modern-day prefab homes are eliminated.
For the most part, people purchase Acre Designs' homes online. As part of the deal, the buyer is responsible for providing the land. After making the necessary buying decisions, a container filled with building materials is shipped directly to the building site. Acre Designs then works closely with local contractors to complete the home to the customer's exact specifications. At this time, construction takes roughly three months and people can choose between 1,100 and 1,800 square feet of space.
Forever Changing Homebuilding
According to Andrew and Jennifer Dickson, co-founders of Acre Designs, the company was conceived because of their own frustration in trying to find a sustainable home built to today's standards. The Dicksons were interested in a zero-energy home powered completely by solar power. However, the couple soon realized that a tremendous amount of work was needed to bring existing homes to current standards of efficiency.
The problem is that current homebuilding follows standards established decades ago. Putting their skills together, Andrew (an industrial engineer) and Jennifer (an architect) worked alongside with Don Newman, a reputable builder. The result was Acre Designs being accepted into Y Combinator.
Although homes built by Acre Designs are outside the box of what Y Combinator traditionally deals with, it became evident that the Dicksons were on the cutting edge of what many thought of as a hardware startup. As Y Combinator is interested in working on bigger projects that present social challenges, this was a perfect match.
Unfortunately, the residential building industry is very fractured. Even builders in the state of California who handle massive construction projects can only complete about 2,000 homes annually. With a magnitude of smaller builders and considering how the residential building industry works, consumers have few viable options. The bottom line is that people buy what is on the market or what some builders construct. The missing factor is homes that are aesthetically pleasing but also fully functional.
The Acre Designs solution deals with all of the front-end work. This includes the company shipping the required parts, such as appliances, windows, doors, smart-home technology, and more. By working with qualified builders from within the community, a home is completed in 40% less time. Two additional aspects of Acre Designs that make it unique are the lack of overhead in maintaining a manufacturing facility and significantly reduced shipping costs.