AirDNA Provides Airbnb Data and Insights For Rental Businesses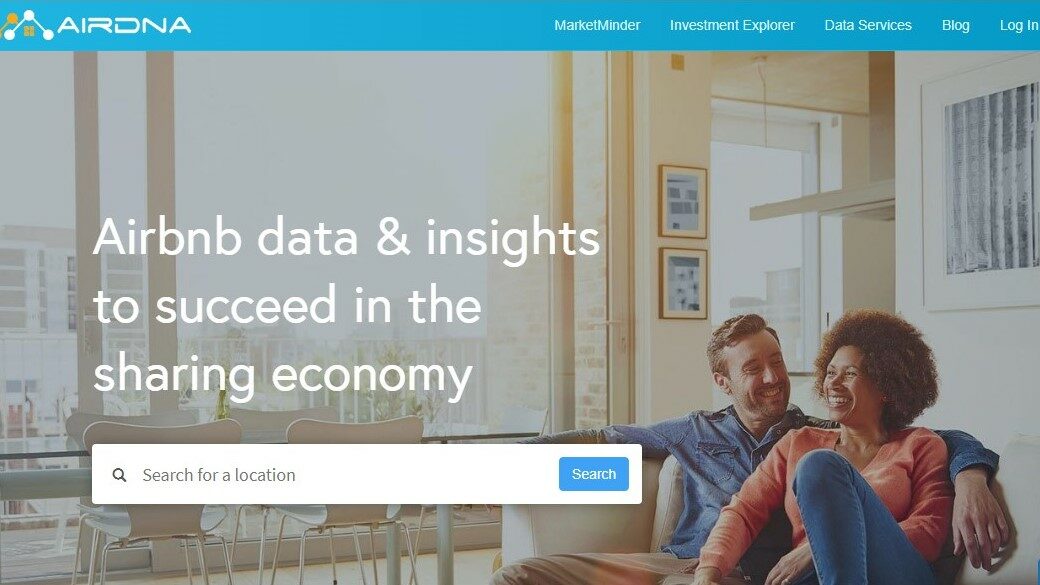 The AirDNA platform is helping Airbnb investors learn how to identify the most profitable Airbnb investment opportunities all over the world. Its technology traces every data point on every Airbnb listing globally (25,000 cities worldwide), claiming to have the most comprehensive and longest-spanning data set.
Algorithms model how much any property listed on Airbnb is earning across all vacation rental platforms. Using local market seasonality and other property signals, the revenue potential of each individual property is calculated. What this means: investors can now accurately estimate the returns of Airbnb rental investments.
Drilling down locally, the AirDNA Market Minder tool helps size up neighborhood rentals, optimize rental pricing, and discover top investment markets.
Investors learn how much properties are earning and how rental demand is trending. They also get real-time data on how upcoming events are impacting prices and rental demands, as well as how properties are booked each day, how rates compare to competitors, and how and when to implement advanced pricing strategies.
The AirDNA Investment Explorer helps discover the best Airbnb locations, with a country-wide overview and benchmark rental performance data on over 4,000 cities. Investors can learn how much full-time Airbnb rentals are earning in each area.
The platform uses color coding to display where occupancy rates are high (green) and low (red). It's drilled right down to the zip code. Over 75,000 active Airbnb rentals are revealed on maps, with viewable links to actual listings and which property is owning the most in each city or zip code.
AirDNA data services include market summary reports, which cover the United States and 150 international markets and historical trends back to August 2014. Its revenue management feature -- Pricing CoPilot --  provides real-time forward supply and demand data on short-term rentals, with six months of future rental supply and pricing benchmarks, and six filters to identify competitive rentals. Data is updated daily and available for download.
The platform also offers a raw data feed which includes comma-separated values (CSV) reports. These provide over 40 data points for every property, along with monthly performance metrics dating back to August 2014. Included is data for occupancy, revenue, and ADR for every Airbnb rental active in the last year. This allows you to "slice and dice" the data yourself, and uncover your own market insights.
According to the site, margins are getting squeezed for vacation rental management companies; the intense competition is creating an evolve-or-die environment. Optimized pricing and marketing are mandatory to succeed.
Using AirDNA are such institutions as Princeton University, Discover Los Angeles, UBS, Merrill Lynch, and CBRE Hotels.
Click here to find out more about AirDNA.