AMP Set to Release Groundbreaking New Commercial Real Estate App
AMP recently announced the release of a new tool for analyzing and forecasting revenue. With the new tool, users are able to view key business data that will improve users' ability to take action regarding performance insights.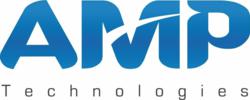 Among the new features made available is an updated user interface along with pipeline capabilities that will improve filtering, sorting, and searching of data. It is also now much easier for users to keep data up-to-date across their entire pipeline between expirations and vacancies.
According to the co-founder and CEO of AMP Technologies, Neel Naicker, AMP is committed to delivering the best technology possible that will help users to maximize revenue opportunities by providing smarter data to drive the most informed insights.
Distinctive Features Drive Innovation
AMP offers a number of unique features, including the ability to take data and then convert it into information that is both valuable and actionable in real time. As a result, users are able to leverage the power of that information at the touch of a button. Files can be shared on any mobile device. Furthermore, users are able to view both current and future revenue across their entire portfolio. Enhanced security ensures that there are no concerns about data ending up in the wrong hands. Since users are able to connect in real time, it also becomes possible to collaborate in real time. In the real estate industry, time can often be of the essence. The new features provided in AMP ensure that users are able to identify opportunities quickly and stay ahead of the competition.
Also included is an advanced user interface that is designed to provide deep insights into both tenants and clients to drive increased net operation income. The addition of a new smart energy management capability allows for enhanced cost savings and simplifying smarter business decisions.
Greater Insight into Asset Management
AMP provides six critical areas that make it much easier for users managing real estate to simply asset management. For instance, with AMP, rather than simply accessing numbers, users are able to take advantage of data that is transformed into vital intelligence. Additionally, AMP actually automatically generates graphs and charts in just two clicks, thus bringing numbers to life to drive greater industry and asset insights.
Capable of integrating with a number of current accounting systems, AMP ensures that users are able to hit the ground running without worrying about losing any time over compatibility issues.
Since AMP functions as a cloud-based service, there is no need for users to install hardware or software. There is also no need to worry about maintenance or upgrades. Users are also able to take advantage of the fact that subscriptions to AMP are based on the number of assets, meaning it is possible for any number of users to exist per asset.
With continued improvements, AMP has continued to see more commercial real estate organizations sign up for their platform while taking advantage of the opportunity make use of a range of service offerings.