Apartment Smart Tech Provider Dwelo Closes $4.9M Funding Round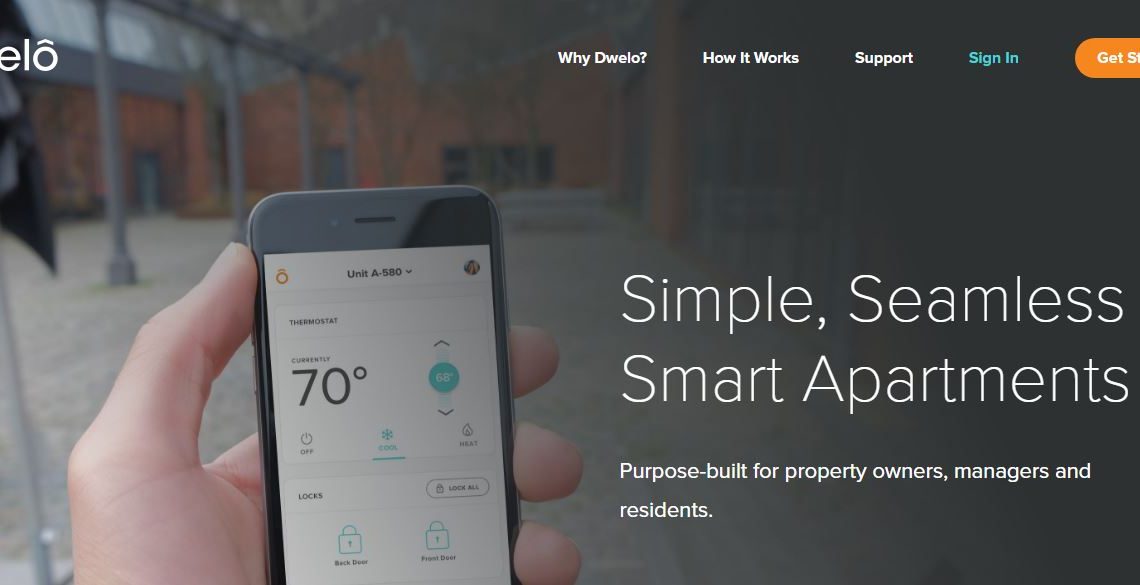 Multifamily property owners and investors might be wondering how they can adapt the latest technology into their units to lure tenants. Early studies show smart home technology is a big win for attracting tenants and setting premium rents, but property managers and owners are concerned about installment and management. Dwelo is solving that problem, making smart apartment systems easy for property owners and residents. The platform recently snagged $4.9M in funding for its large-scale smart home solutions designed for the rental market.
Dwelo's simple smart apartment system connects smart switches, thermostats, and locks with a cloud-based web and mobile software system. The system can be retrofitted for existing properties or added into new construction.
Installing Dwelo allows owners deliver a premium amenity while reducing operating and capital costs. Property managers manage vacant units, and provide digital access for maintenance work, and control unit access. Tenants manage their apartments remotely. Dwelo lets them turn on the lights and air condition before they get home.
Founders Eric Wood and David Benfield started the company based on their experience managing rentals and incorporating the latest real estate technology. In the first three years, Dwelo has expanded to 100 communities across the Western United States.
Peterson Ventures led the Dwelo's successful venture funding round. The raised capital will help Dwelo expand user experiences on its platform and its geographical reach.
"Dwelo's exponential growth is a testament to a gap in the smart home market that they identified, understood, and were first to fill," said Ben Capell, a partner with Peterson Ventures. "We are looking forward to fueling their continued growth and the ongoing expansion of the Dwelo platform."
DON'T MISS OUR UPCOMING CRE // TECH EVENTS IN LOS ANGELES ON SEPTEMBER 28TH AND NEW YORK ON DECEMBER 7TH! TICKETS ARE ON SALE NOW!