Aquicore Updates And Improves Upon The Traditional Meter Reading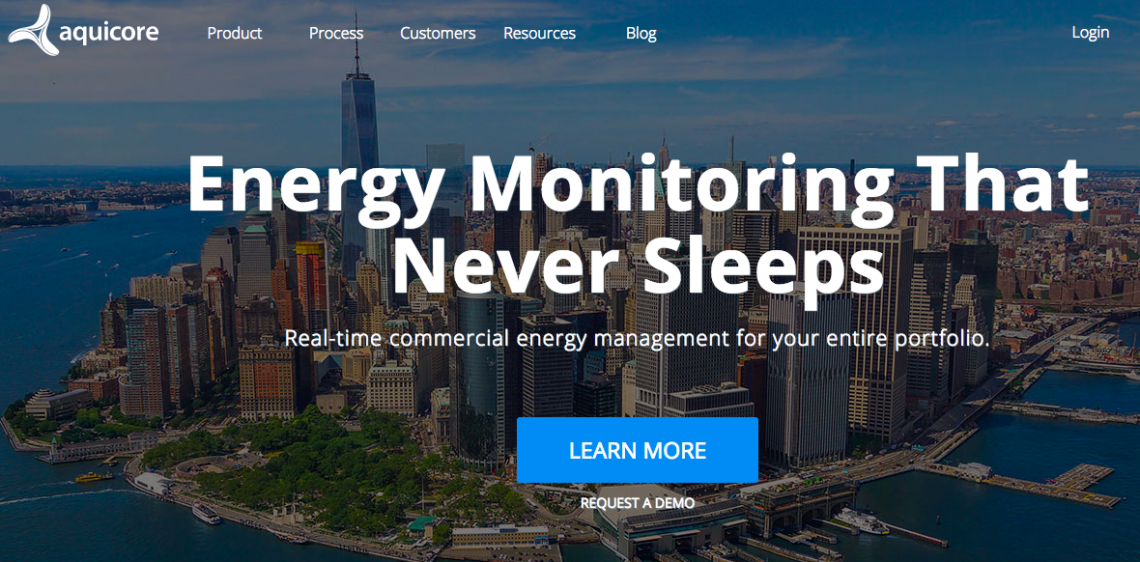 A year ago, the Urban Land Institute issued the Greenprint Center for Building Performance report, revealing that a good portion of commercial real estate owners and managers are doing a consistently better job of reducing energy consumption, carbon emissions and water usage in their buildings.
The performance of 5400 properties -- owned by Greenprint's members -- were tracked. Results included a 3.4-percent reduction in energy consumption, a 3.9-percent reduction in carbon emissions, and a 4.8-percent reduction in water use between 2014 and 2015. Greenpoint began recording building performance in 2009, and by 2016, energy consumed by members' properties dropped by 13.7 percent. Carbon emissions have decreased by 16.5 percent , and water usage has dropped by 10.6 percent. These reductions occurred even as building occupancy rose, suggesting that using more space does not necessarily mean a decline in property energy performance.
With these encouraging statistics in mind, Aquicore offers an energy management platform that is meant to improve operations at every level.
The software delivers building analytics for your entire portfolio with one click, allowing you to compare similar buildings and meters and to recognize areas of improvement. You're also able to identify long-term trends and have a more accurate bigger picture thanks to historical data.
You can drill down to distinct floors, units, rooms or equipment by resource consumption. A system of radio pulse transceivers prevents downtime and ensures data fidelity.
You'll receive alerts for red flags, with the ability to build in variables such as weather conditions, occupancy, and temperature. Of course, stopping problems before they grow can save millions of dollars in the long run.
Instead of slogging through meter readings, you can instead receive high-level reports that keep you updated on daily and monthly resource use. You can also create detailed monthly building reports and identify long-term trends.
Aquicore allows for real-time meter reading, including data that can be stored on the cloud, and an intuitive dashboard that provides resources consumption intelligence.
A down meter can often spell disaster, especially if it isn't noticed until the next official reading. Aquicore monitors your meters and submeters from anywhere. It gives you automatic real-time alerts when any of your meters act up, letting you quickly diagnose and repair any issues before they become a problem.
Riser diagrams are able to be updated remotely and give you a bird's-eye view of how different parts of your electrical system fit together. It's also a great tool when partnering with contractors and outside teams who may not be familiar with your system.
Because a typical commercial building may have many meters and submeters, Aquicore makes it easier to manage them. You can create filters that isolate groups of meters across your portfolio, or identify a specific meter by searching for it by name.
Aquicore also offers bill calculation, personalized tenant invoicing, account integration, and remote meter reading. The idea is to increase accuracy and reduce time spent on the process.
Click here to find out more about Aquicore.