BoomTown: Helping Real Estate Brokerages and Teams Build Lasting Relationships and Grow Their Businesses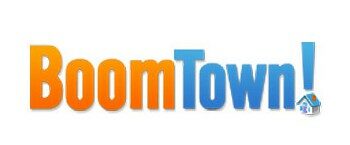 BoomTown is a powerful platform for both sales and marketing that is helping real estate brokerages and teams throughout the United States build strong and lasting relationships and grow their businesses.
This SaaS company is fully dedicated to making the business of real estate simpler and more successful. For close to 10 years, this company has been the catalyst behind every stage of the journey that buyers and sellers experience. With this innovative sales and marketing solution, you will enjoy multiple benefits.
Exceptional BoomTown Features
The consumer website is just one of the key features of BoomTown. The website and front-end are powered by WordPress. In addition, the website offers IDX feed listings that are updated frequently, a perfect format for capturing lead information, an optimized design for better online presence, and even an interactive shopping experience for brokerages' buyer and seller clients.
BoomTown features automated analytical and marketing tools for predictive Customer Relationship Management (CRM). It is also specially designed so that agents are empowered with actionable insight required to accurately predict, accelerate, and act when opportunities are presented. Because every interaction can be tracked, the predictive CRM creates a sense of accountability among professional real estate teams.
Success management is another aspect of BoomTown that makes this service great. Literally, every person working for this company is 100 percent dedicated to the customer's experience. As a result, the team provides outstanding customer service through continued education, personalized onboarding, training resources, and comprehensive support. Because of this, clients are in a much better position to grow their businesses.
BoomTown is outstanding for generating leads. A broad range of tools and online services for lead generation are included in the service. As a result, it becomes easier to convert traffic into genuine real estate opportunities. Something else to consider is that of all Google AdWords' Premier SMB Partners in the real estate industry, BoomTown is the only one that has access to events, beta programs, and exclusive training.
Virtually every tool that you need is available in this one solution. You can even choose the size of your business so that the right solutions are provided. For example, if you have a team of real estate agents, this service will show you how to increase productivity and enhance accountability. If you have a large brokerage firm, BoomTown will show you how to get everyone working toward a common goal while taking business growth to an entirely new level.
The bottom line is that BoomTown offers tremendous benefits for professionals working in real estate. This industry is challenging enough as it is, so having the ability to streamline processes, improve communications, and make things happen quicker and easier is exceptional. Through building strong relationships, great deals are finalized and businesses achieve the level of success they want and deserve.
Connect