Buildout Secures $8 Million Investment, Looks to the Future of CRE Tech Transformation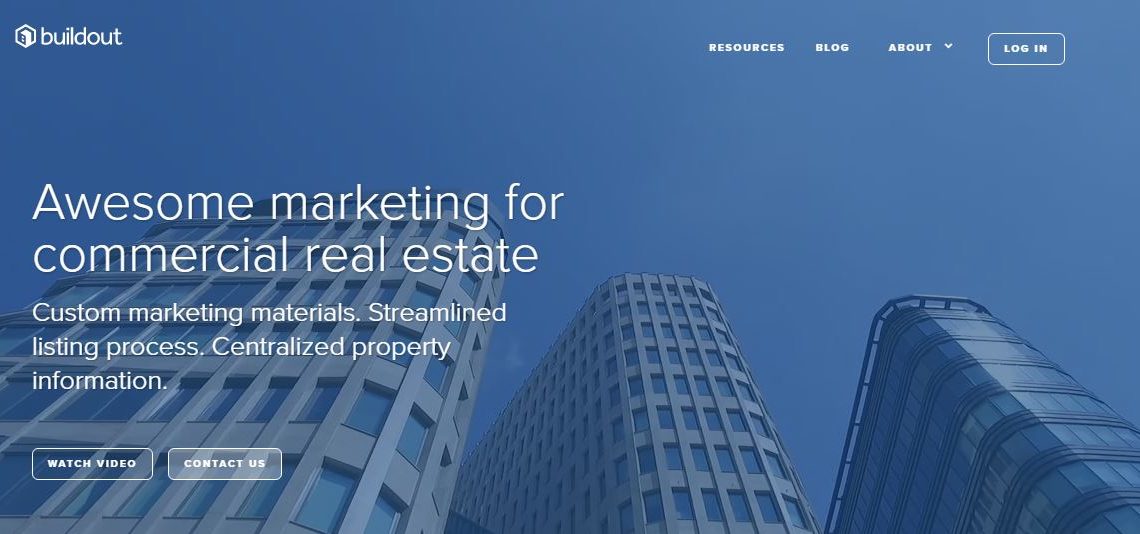 There's a common cliché that commercial real estate is an industry behind the times, operating with outdated technology and refusing to adapt to modern advances. But one CRE tech CEO is convinced this is changing.
"Commercial real estate is poised for a major transformation with the integration of technology, and this is only the beginning," said Vishu Ramanathan co-founder and CEO of Buildout, a commercial real estate marketing software that streamlines the entire listing process for brokerages.
And Ramanathan isn't the only one who thinks so. Today, a growing number of venture capital investors are seeing promise in CRE technology. Last month, Buildout accepted an $8 million investment from Susquehanna Growth Equity to expand its reach and maximize its impact on CRE.
Investments like this one are an example of how far CRE tech has come over the last several years.
"CoStar only came into play 30 years ago," Ramanathan said. "Before that, brokers were spending countless hours manually collecting data, property photos, and owner information. CoStar was the first technology to truly revolutionize the industry."But even after the introduction of CoStar, tech adoption was still slow in CRE."It wasn't until websites and email marketing programs became accessible to brokerages that modern tech truly became an integral part of the industry," Ramanathan explained.
In the last several years, there has been a dramatic increase in the both the quality and quantity of tech solutions available to CRE brokerages, and as investment in CRE tech is accelerating, the industry is quickly moving from tech adoption to tech integration and transformation.
"Today's tools actually help make brokerages money, and are therefore worth the time they take to implement," Ramanathan explained. "As these new applications are developed, they're being created with integration in mind and now, systems can easily share data across platforms, allowing for full tech and data integration."
So what's next? As the CRE industry gets more comfortable with technology, brokerages will begin to utilize it in more innovative ways.
"When transformation takes hold, tasks, processes and entire industries are disrupted. And with the rise of advancements like artificial intelligence and virtual reality, the industry is on the cusp of CRE technology transformation," Ramanathan explained. "Every industry–retail, office, industrial and multifamily–will be revolutionized, and as a result, so will brokerages themselves."
Brokers need to prepare for these shifts, but just as importantly, tech companies need to keep innovating in order to meet the needs of the CRE industry as it continues to evolve.
And Buildout seems to be the perfect example of a CRE tech company doing just that. Ramanathan and his business partner Jason Tillery started Buildout with a $300,000 seed investment in 2013, and since then, the company has rapidly grown from three employees to more than 35. Ramanathan and Tillery attribute this growth to their deep understanding of the needs of their clients and the CRE industry as a whole.
"Before we even started developing Buildout, we spent months embedded in brokerages, just trying to understand their pain points," Ramanathan said. "That time helped us to conceive of and create a product that is truly a game changer for CRE."
That approach remains an integral part of Buildout's strategy. Ramanathan and his team still spend a great deal of time examining tech trends, considering how they will impact the industry and talking to brokers and brokerages about what they're struggling with. Their goal is to stay ahead of the curve and keep presenting new solutions to the challenges brokerages face.
"CRE is stepping into the future, and some of the best innovations are still to come," Ramanathan said, "and I for one am excited to see what happens and to be part of the journey."
DON'T MISS OUR UPCOMING CRE // TECH EVENTS IN LOS ANGELES ON SEPTEMBER 28TH AND NEW YORK ON DECEMBER 7TH! TICKETS ARE ON SALE NOW!