Bulletin Brings Co-working to Retail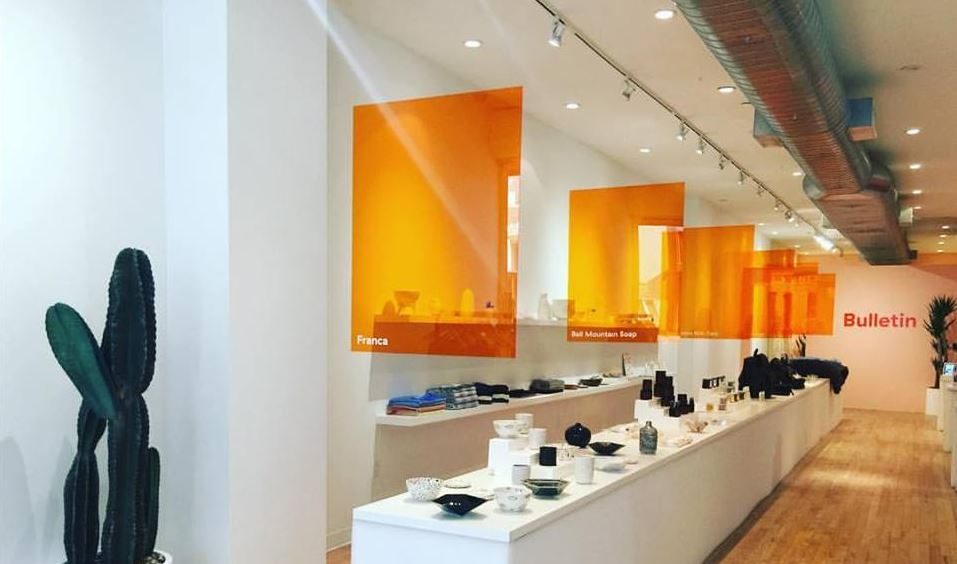 Startups don't need to bust their budgets renting prime retail locations. Bulletin has adapted the flexible workspace trend to retail spaces, offering new brands an opportunity to experiment with physical locations on adaptable terms.
Bulletin currently offers two New York City stores, in Williamsburg and SoHo, plus a quarterly marketplace. The prime storefront locations are divided into various sizes, from rentable shelf space to larger footprints. The Williamsburg store focuses on home products while the new SoHo venture targets women. Businesses rent the space on a month-by-month basis. The companies maintain control over how and what they display, the pricing, and lead capture. The brand can train Bulletin's in-store employees.
Before hitting the shelves, companies apply with Bulletin to see if their products are a good match for their one of the storefront locations. Products can appear in a Bulletin store within five days. No pitching to retailers is necessary. Customers buy the products in person or use the store's available iPad to browse more products online through the 24/7 marketplace. Sellers track analytics through Bulletin's seller dashboard.
Bulletin's flexible retail model works well with emerging brands, startups of all sizes, and individual sellers. Big brands use Bulletin to test market new products while startups get the products on shelves. Curated products include women's wear, art, jewelry, home decor and more. The brand plans to continue expanding into new market segments.
Founders Alana Branston and Ali Kriegsman compare Bulletin to a "WeWork for retail." Early stage investor Y-Combinator backs Bulletin.