CBRE Deal Flow: Online Marketplace for Buying and Selling Real Estate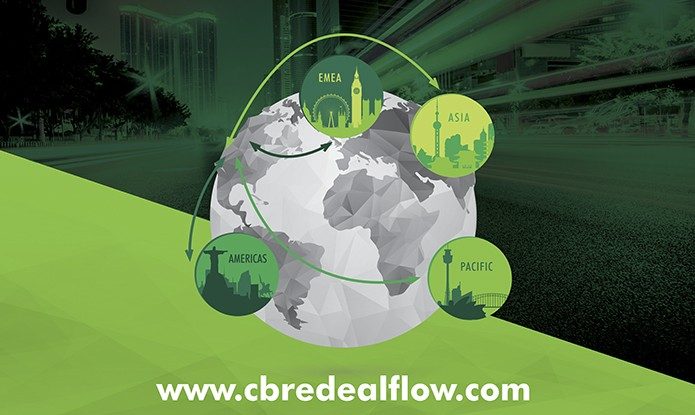 Thanks to CBRE Deal Flow, loan offerings from around the world are marketed, managed, and connected with property investors. This remarkable online marketplace is making a huge difference in the process of buying and selling real estate. In addition to its incredible features and functionality, this marketplace has become popular because it was built on a customized version of Real Capital Markets.
This innovative platform creates a single source for CBRE property sales and portfolio listings. As a result, all working group interactions are easily managed using just one integrated ecosystem for communication.
CBRE Executive Director Kevin Aussef said that within the current global market, an incredible amount of capital is going after the same opportunities. Because of that, both local and global market forces have the ability to break or make portfolios. This is exactly why it is so important for investors to be agile and connected. That way, they remain in sync with market trends on a continuous basis.
Founded 17 years ago, Real Capital Markets' technology solutions have helped streamline the sales and marketing process for buyers, as well as sellers and brokers. The company has facilitated the execution of more than 37,000 assignments totaling in excess of $1.5 trillion. Today, more than $10 million in commercial assets, which is roughly one-third of all commercial assets sold in the United States, are taken to market through the online marketplace offered by RCM.
With the launch of CBRE Deal Flow, technology's role in commercial real estate has intensified due to the connection between CBRE and RCM. Because CBRE has the custom configuration of RCM's platform, new advancements can be introduced that will help increase transparency and efficiency, optimize market intelligence, and improve connectivity on a global level. CBRE fully supports adding technology that moves commercial real estate forward to better serve the investment community.
With the new Deal Flow platform, a great deal of buyer data is placed at the fingertips of brokers. As such, they have the opportunity to attract investors who will increase the level of engagement throughout the entire sales process. With a sales and marketing toolkit in a single place, CBRE anticipates there will no longer be a need for multiple and unique service providers.
With CBRE Deal Flow, a map reveals the location from around the world from where interested capital is coming. That means at any given time, capital flow from California to Beijing and then to Dubai can be tracked. As imagined, this enhances conversations with the seller and dramatically reduces any risk.
All emails are programmed to hit the market at the perfect time. Emails are also monitored, ensuring that delivery goes to the right people. Bounced communications go on a master suppression list, which ensures that emails are not lost forever. Obviously, email delivery is essential in that it allows for a higher rate of response while bringing more bidders to the table. Overall, CBRE Deal Flow is loaded with features that help facilitate better buying and selling.