CBRE's Finger on The Pulse with Newly Upgraded Property Management Systems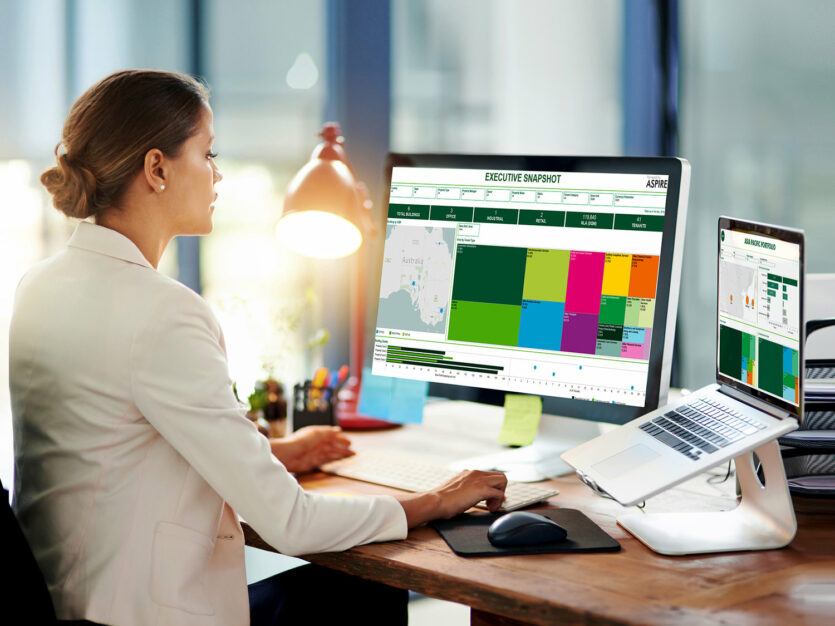 CBRE's Asset Services business has significantly improved its property management platform with the enhancement of two major systems, PULSE and Aspire.
PULSE and Aspire ensure that all property and portfolio data is available securely – in one place, on any device, anytime, anywhere – and are driven by an operating engine that ensures efficiencies for property managers, asset managers, facilities managers, accountants, vendors and tenants.
CBRE's Head of Asset Services Amanda Steele said the newly enhanced systems tapped into a previously unmet need within the property management sector.
"We realised that a fundamental flaw in the market is that people are typically solving functional problems in silos," Ms Steele said.
"This was evidenced by the number of cloud based solutions for the real estate industry that focus on one or two aspects of the business only and don't talk to one another. No one was looking at the full spectrum of what was required to get the job done and keep clients informed."
The first cut of the new PULSE platform was released in late 2016 – providing support throughout the entire lifecycle of property management.
"Clients, vendors, tenants, property managers, facility managers, accountants and admin assistants now all have one place to go to for almost everything they typically need to stay informed and deliver great client service," Ms Steele explained.
As the 2017 roadmap is executed, more conveniences will also be added to the platform.
Ms Steele said PULSE had also delivered significant sustainability benefits, eliminating the need for 23,000 monthly invoices on 1,200 managed properties.
She commented: "By eliminating this we save 996,000 sheets of paper a year, equating to 120 trees, which is a huge environmental benefit that we are able to share with our clients."
For Australian/international news or global stories, follow us on Twitter: @cbreAustralia
About CBRE Group, Inc.
CBRE Group, Inc. (NYSE:CBG), a Fortune 500 and S&P 500 company headquartered in Los Angeles, is the world's largest commercial real estate services and investment firm (based on 2016 revenue). The company has more than 75,000 employees (excluding affiliates), and serves real estate investors and occupiers through approximately 450 offices (excluding affiliates) worldwide. CBRE offers a broad range of integrated services, including facilities, transaction and project management; property management; investment management; appraisal and valuation; property leasing; strategic consulting; property sales; mortgage services and development services. Please visit our website at www.cbre.com.