Citiesense LLC: Helping Cities with Urban Planning and Development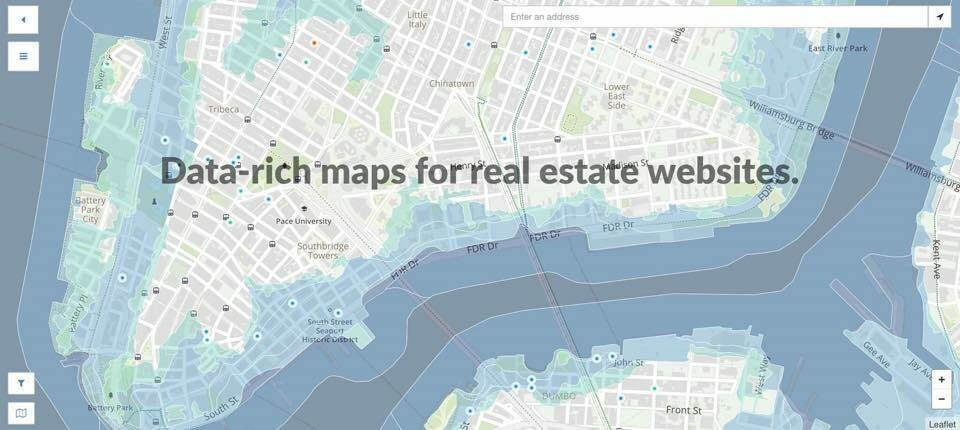 Citiesense LLC is a data-rich "City Map" that has proven to be highly beneficial for assisting cities with urban planning and development. People who use this web-based app have the ability to create custom and completely public maps, as well as share maps using analytical district dashboards and project pages. Leveraging current spatial data mapping technology, Citiesense LLC integrates easily with mapping platforms that are commonly used by private sector and government agencies.
The planning and development of urban lands are usually quite complex. Typically, this involves a number of parties who unfortunately do not possess an information-sharing location that is common to all. Instead, they rely on independent entities, as well as data from each other when referencing a specific location. The problem is that gaining accessibility to applied solutions or finding those designed for end-users is tough. Therefore, greater collaboration is required in order to streamline the process, something possible through a common information-sharing system, like Citiesense LLC.
For land-use consultants, government agencies, community organizations, and other professionals in the real estate industry, Citiesense LLC provides a common SaaS toolbox. As such, it becomes easier to discover, create, and share valuable information about specific areas within a given city. Citiesense LLC is a free mapping service that property owners, brokers, and developers can depend on to create custom maps. This is advantageous when showcasing products under development, as well as listing available commercial space.
The data-rich maps available through Citiesense LLC can be embedded on virtually any website in order to share pertinent information about a particular location through a common interface. The bottom line is that having data about larger cities on one shared map makes it much easier for real estate professionals to work together in marketing and researching different investment opportunities.
Primary Benefits of Citiesense LLC
The long list of benefits associated with Citiesense LLC includes easier access to real estate data in a single place, tools for discovering new investment opportunities, and searching for an existing development project or adding a new project or listing to the map.
Currently, Citiesense LLC is available for real estate professionals working on projects in New York City; New Haven, Connecticut; Bridgeport, Connecticut; and Derby, Connecticut. Never before has there been a city and real estate planning technology like this. Ultimately, everyone in real estate, dwellers, city builders, brokers, and so on find working on projects more seamless.
When using this common sharing map, users are provided with quick information. With Citiesense LLC, a user starts by selecting the city. From there, keywords are added for search purposes, the status is marked (available, under construction, in planning, or recently completed), and a minimum and maximum price are entered. To define a search further, the user chooses the listing type; both minimum and maximum square footage of the floor area; minimum and maximum lot size in square feet; the year built; and the property type, including multifamily, office, industrial, retail, and other. Citiesense LLC saves time and eliminates frustration.