Commercial Real Estate CRMs: Do Expectations Match Reality?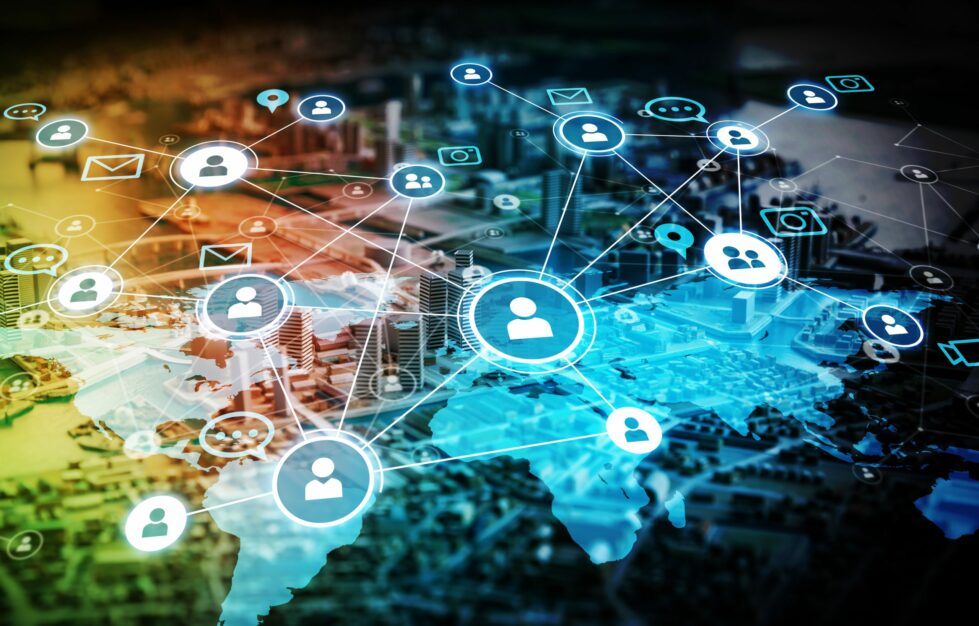 Not long ago real estate professionals relied on a paper Rolodex to track their contacts. The technology revolution brought us new ways to communicate, and with that, the first digitized contact database started in 1986. The earliest version of customer relationship management (CRM) software first hit the scene in the 90s with the intent to automate sales force processes. Since those early days, CRMs have evolved into a tool 48 percent of commercial real estate brokers consider a top technology and another 49 percent plan to adopt in 2018, according to an industry survey. Has the promise of CRMs held up to the reality of what they do?
Expectations of CRM Software
Strong relationships are crucial for success in every industry, but real estate is particularly reliant on the personal touch. Winning clients and negotiating deals involves stellar communication. Real estate professionals needed a solution to track all their contacts.
CRMs promise to help CRE professionals build positive relationships throughout a deal or services life cycle. Their intended purpose is to streamline the tracking and management of interactions with existing and potential customers. CRMs intend to:
Improve the customer experience.

CRMs do this by recording notes on past interactions viewable by the team. Imagine how meaningful the conversation will be with a potential client when opening with, "I see you visited our webpage on the new John Doe Development. Are there any questions you have about this project I could answer?"

Make teams accountable.

Brokers see if their sales agents are performing their assigned tasks to attract new business and maintain current clients.

Track a sales pipeline.

Specifically for CRE, the CRMs claim to show every aspect of the deal pipeline. The team knows what deals are in process and what steps come next. Understanding the pipeline is intended to increase the number of closed deals.

Help collaboration across departments

. Service providers for commercial real estate may have different departments communicating with a client at different times. A CRM shows when the client talked to sales, marketing, or customer service and what they discussed.

Digitize contact databases.

These databases simplify searching for a contact, tracking new potential customers. The latest databases allow users to add important additional information like a website or social media contacts.
The Modern CRM
As CRM software grows more sophisticated, real estate professionals place more demands on the platforms. CRMs must grow beyond their initial offerings to:
Use Artificial Intelligence and Automation.

Real estate professionals want less data entry. Why should they add a client meeting to a calendar and add it again to their CRM? The software should use the latest in automation to sync across calendars, email, text, and phone.

Sync and work across devices.

A CRM should allow the mobile real estate professional to look up the information they need at any time.

Be multi-channel

. Clients contact their real estate service providers in the ways they feel most comfortable. This could be a Tweet, an email, a chatbot, a text, a phone call, et al. They might use multiple channels to resolve an issue: say, first Tweet, then an email, and finally, a phone call. CRM platforms must be able to track inquiries across channels.

Offer more on mobile.

It's not enough to be a digital Rolodex on the phone. Real estate professionals need vital access to customer, property, and market data.

Offer more data on customers

. CRMs should clue users into customer likes and dislikes. Where do they gather this data? Public social accounts is a great way to start.

Integrate marketing

. What's the point in having a filterable database if it doesn't integrate with marketing campaigns? This feature reflects back to data entry; no real estate professional wants to waste time importing and exporting contact lists. Automation features must sync the CRM with marketing platforms to pull the right people for a drip campaign.
How Do CRE CRMs Measure?
Commercial real estate-specific CRM software touts promises of managing, attracting, and retaining clients. All this data is intended to manage your leads at every phase of a deal pipeline to close more deals on time. So, what are the leading CRM platforms offering their users to stay cutting edge? Let's take a look:
REThink CRE
REThink CRE thought carefully about its platform. Another service built by experienced CRE brokers, REThink CRE leverages the Salesforce.com Lightning platform to help brokers manage client relationships, listings, deals, and commissions. The new user interface is a direct result of our mobile-first society and represents Salesforce's effort to make the platform easier to use.
It shares some commonalities with other CRMs: its contact database is called a Digital Rolodex, a deal pipeline tracks sales progress, and it has a prospect manager. The CRM is mobile through the cloud with real-time contact, property, and deal information.
REThink CRE offers end-to-end service with a CRM, transaction, and accounting management tools. Inside its package, users find a comp database, prospect management console, reporting package, and account package.
The deals pipeline dashboard presently differently based on the user's purpose. Buyer reps, tenant reps, landlord reps, and seller reps have unique deal pipeline dashboards. All versions use "Drag and Drop deal cards" to allow clients to drag each active deals into the next stage as it progresses. Users can customize action plans to automate reminders and follow-up steps to keep deals on track. All deal information rolls automatically into the reporting and dashboard metrics to forecast commissions.
Integrations with other service providers, like marketing software, is available through the Salesforce.com AppExchange. This gives REThink CRE's clients access to thousands of applications.
Reporting comes loaded with packages to capture important metrics like Deal Pipeline by Revenue Stream, Deals Closed, and Broker Spilt on Closed Deals. The platform also enables the user to build customized reporting dashboards with a drag-and-drop report builder.
REThink CRE users have the option to search the CRM database for any criteria they choose: property class, property type, listings, and comps with the GEO search tool. This same GEO search allows users to search all comps and related files.
Some automated marketing options are available. Use property or contact information with predefined templates–or create your own template–to send an email to any contact in REThink. The platform offers automated property teaser brochures for download or email. Additionally, the CRM can reveal stacking plans and will generate branded stacking plan brochures to share with the team or clients.
Finally, REThink CRE integrates the CRM platform with back office software. Clients can upload and track receipts, calculate and manage their commissions, create invoices, send invoices, and process commissions through the platform.
Apto
Apto hits upon many of the essential functions of a CRM, with some additional desirable features like news integration, geo-targeting, automation. The contact, company, and property data are secured in the cloud. This means the information is accessible from anywhere on various devices.
Apto's features organize the data to reflect how the industry works based on input from brokers. The deal pipeline dashboard is broken into categories: Pursuits, Sourcing, Negotiations, Contract, and Closed. A glance at the deal reveals pending tasks and all the marketing activities. You can automate next step processes with "past playbooks" that help users deliver customizable, specific tasks at the right time.
One of Apto's newest features, geo-targeted news, offers enriching, built-in information to keep real estate professionals informed about what's happening around a contact's properties.
The data available in the CRM assists with prospecting. Apto Maps is a built-in mapping tool that helps prospect based on location or property criteria. Learn who is most likely to act: to sell, to move, to scout a new lease. Automation is evident in its automated reminders and call lists. Create custom lists based on specific criteria, like zip codes, and set a reminder to act for however many days you wish. These filters help users define exactly who they'd like to target.
ClientLook
This is another CRM with capabilities far beyond a digital contact database. ClientLook offers integrations, automation, customization and customer support for the modern CRE professional.
ClientLook covers the CRM essentials. Additionally, it helps users track property ownership and tenant movements. Users build a personal property inventory module with related contacts with detailed availability, expiration, and marketing information. The custom fields help users track anything they need to know. The service even allows for the creation of pocket listings private to the user or shared with a team.
Clients streamline their marketing campaigns with their ClientLook CRM through additional app integrations with Buildout, MailChimp, RPR, TheAnalysts Pro, and Google.
In terms of improving customer relationships, ClientLook gives its users the option to deliver clients market reports. These reports can be a more traditional overview format, or ClientLook has an integrated and collaborative "war room" feature. In the war room, clients have access to anyone the real estate professional wants to share: property tours, marketing blasts, the outcome of phone calls, and contract offers.
ClientLook offers its users unlimited support and personalized training for free. Uniquely, its Virtual Assistants are a team of free professionals ready to assist with data entry, lead capture, and listing administration. This removes more busy work from real estate professionals.
As far as mobility, ClientLook has an iPhone app. The software can be natively accessed on any device or operating system, but there is not an Android app at this time. The iPhone app does allow for access to the entire contact database with information about past contacts, access to the user's proprietary property database, live research from integrated subscription services, and more features like a task manager, calendar, and real-time activity feed. It's a powerful app with numerous other features intended to inform its users and accelerate deal-making on the go.
RealNex
RealNex CORE CRM is part of a suite of tools that delivers information wherever real estate professionals are through the cloud. Its capabilities cover the essential CRM tasks, with some upgraded features.
Marketing is one of the program's strong suits. The MarketEdge tools take CRM-based property data and create documents real estate professionals needs. Generate presentations using company branding from MarketEdge templates. Deliver flyers, proposals, complete financials, and offering memorandums with style. Much of the work is automated and user intuitive with a drag-and-drop builder. Additionally, run an eMarket campaign through the RealNex Marketplace, discussed below, to drive traffic to your offerings.
RealNex's Deal Rooms facilitate transactions from end-to-end. Access is private and secured with an automated non-disclosure agreement and seven levels of security.  Post all relevant documents and manage who has access to the information to accelerate a deal.
The RealNex MarketPlace is a free global property search engine. Any CRM property data is accessible through the MarketPlace. Clients can use the search engine to gain exposure for their listings and run targeting eMarketing campaigns across the RealNex suite. Track activity in the dashboards to identify your best prospects and gain results. Campaign results feedback into the CRM for proactive follow-up.
AscendixRE
AscendixRE is another cloud-based CRM focused on delivering features for commercial real estate brokers. Users have access to management tools, stacking plans, commission splits, and mapping tools. AscendixRE's users have the option to run their platforms off of Salesforce or Dynamics 365 Online.
Similar to other tools, brokers can track agent activities, deals, properties, listings, and leases through the available dashboards. AscendixRE has pre-built fields for the common CRE deal types: landlord, buyer, seller, and tenant reps. It includes options for asset management, lease administration, financing, property management, and more.
AscendixRE's visual emphasis simplifies seeing what's happening with various properties. Store as many images or photos as you wish. Display multiple properties on a map. Visualize stacking plans. In one click, have PDF or Excel stacking plans ready to go. Its Composer marketing software generates branded marketing flyers, brochures, and activity reports by automatically pulling the images from the CRM and uploaded files.
Brokers can customize the AscendixRE platforms for their needs. Their consultancy arm helps brokers switch to a new CRM, develop a custom program from scratch, and help implement a CRM.
Enterprise clients access concierge service customer support. This team assists clients with their data entry, import, scheduling, and much more. Let the concierges handle report creation and task management. The Enterprise package includes Ascendix Search, an advanced tool for precise segmentation and list generation.
Other automation features include a property listings portal that allows clients to publish and update listings from the CRM. It also adds all web-generated leads to the CRM automatically and helps move through your sales funnel.
AscendixRE has a mobile phone for iPhone and Android. Use the app to call a contact, modify and create records, add notes using your voice, and search for contact, property, or listing data.
Digsy AI
What sets apart DigsyAI's Smart CRM is its incorporation of automation and artificial intelligence. It will keep your database organized, store attachments, keep property information, and track your activities across devices. In addition, its automation tools save agents time. The platform claims to eliminate 95% of a real estate professional's busy work. For example, it will transcribe business cards and hard copy contacts for free.
Digsy AI's smart email tracks sent emails. However, it also will suggest recipients who may be highly interested in your email to improve your ROI. The program syncs with Outlook and other email providers.
For real estate professionals cold calling, the software will auto-dial using existing connections. It will log all the activity and notes automatically, allowing the user to move straight to the next call.
Brokers can oversee their team's activities and interactions. This allows teams to have meaningful conversations around clients and ensure the right steps are taken to move a deal along the sales funnel. The sales performance tracking shows progress over time to help show which steps brought success.
Information in the CRM is linked together. See who is connected to which properties without toggling between programs.
CRMs Are Keeping Pace with Innovation
Overall, the CRMs servicing commercial real estate are doing an excellent job keeping up with modern needs. The providers are offering more automation, more integrations, and more help with using contact databases with marketing. Mobile applications have moved beyond a database into virtual assistants delivering critical information to agents on the go.
A CRM is a critical tool for real estate professionals focused on delivering quality customer service. With an array of providers in the space, such as the ones above, firms can find the right service provider to match their needs.