Conference Room Technology Trends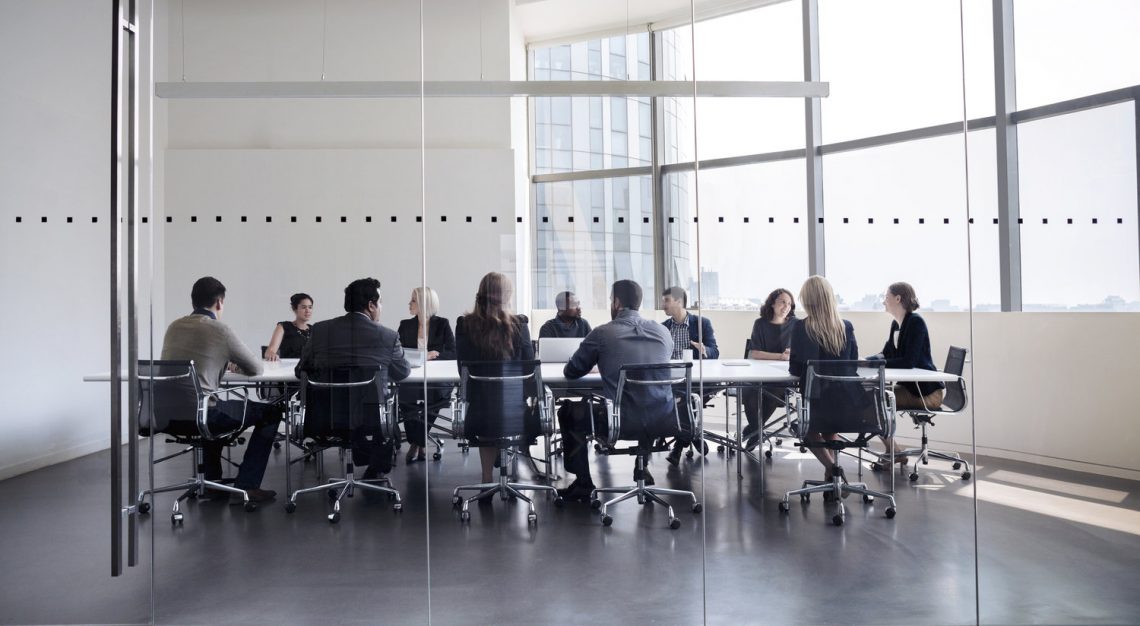 Ugh, yet another meeting in the conference room? Wait, this one may not be the time suck you're dreading.
Meetings.com says that 11 million meetings occur in the U.S. each and every day, and Americans average about 61.8 meetings per month. There is more math involved, but these two stats alone uphold the ritual's bad reputation. However, new technology is making those meetings not only more bearable, but more productive and innovative as well.
Research published by the International Association of Conference Centers (IACC) reveals that the trend in conference rooms is toward more flexible and unique meeting spaces, appreciating more diversity and skill than the one where you learn how to sleep with your eyes open. This meeting planner survey magnifies the industry evolution that started in the conference room down the hall:
75% of responding meeting planners report that their current role involves more "experience creation" versus two to five years ago.
Over 77% of respondents report that access to interactive technologies, such as tools to encourage audience participation, collaborative communication platforms and others, are more important now versus the last several years.
47% report the importance of flexible meeting space now versus in the past.
Here are some toys that make meeting more meaningful:
Interactive whiteboards. Goodbye messy markers (or markers that start the meeting already dried out), or those verboten three words often scrolled onto the board: DO NOT ERASE! (good luck with that). Now, digital whiteboards with interactive flat panel displays mean that the meeting can travel beyond the conference room. Also something that can't be achieved by a traditional whiteboard: displays of digital images, and information that can be saved and shared long after the meeting is over. Best of all: a clean slate at the end of the meeting, with no magic-marker-stained "ghosts" of meetings past.
A high-end example of this is the Google Jamboard, a 55-inch, 4K Ultra High Definition digital, collaborative whiteboard. Its touchscreen allows for members to create sketches (and even doodles) that can help contribute to rather than distract from a brainstorming session.
The ability to charge devices during meetings. Tools like The Charging Caddy allow meeting attendees to charge their devices during the meeting (no more excuses that your battery is about to die), and the meeting leaders can also use the device to charge their equipment during the course of the meeting.
Acoustic Furniture. These include everything from chairs and modular panels to freestanding pods and cocoons. They keep the noise at a minimum and provide privacy without isolation. "Millennials are collaborators, and they don't like to isolate themselves," Marlyn Zucosky, IIDA, JZA+D partner and director of interior design, told Highfive.
High-end video conferencing. As companies cut back on high-cost business travel, video conferencing becomes the next best thing to being there. This technology allows for face-to-face interactions, screen sharing, broadcasting the conference to large groups, and exchange files, all with ease of use. PC recently recommended ClickMeeting, Amazon Chime, Cisco WebEx Meeting Center and MicroSoft Skype for Business as outstanding examples.
Sound. The most fabulous interactive screen and projector won't mean much without a high-quality sound system. Make sure everybody gets to hear you, and you get to hear everybody else. Purchasing and placing a few extra microphones around the table also goes a long way toward crystal clear communication. The JBL Basic Double Zone, 70V Wall Mount System, for instance, sounds the meeting loud and clear.
Telephones. Yep, the land-line telephone is not going away, despite the common perception. Some people actually prefer to attend meetings by phone rather than by visual screen, and every conference room still needs a land line. What was once true for telephones still stands in the digital age: a need for a clear connection, multiple lines, a speakerphone, and hands-free capabilities. Take a look at the Polycom Soundstation 2 -- it's not your father's conference room phone.